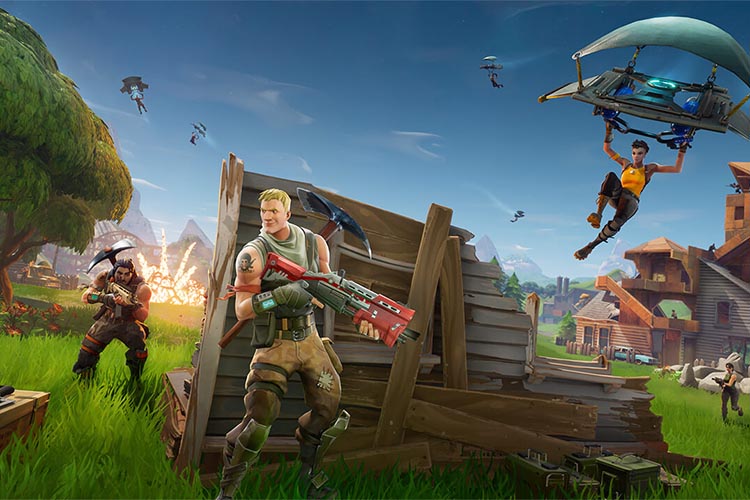 Fortnite is one of the most popular battle royale games ever, but as we know now, it wasn't even meant to be a separate game to begin with. However, in a few short months, the Epic Games title has gone on to become one of the biggest sensations in the industry, breaking one record after another.
It was only last week that Fortnite set records for the most uploads and the biggest single live-stream for any game with over 1.1 million concurrent viewers, and now, a report released by 'influencer marketing platform', Matchmade, claims that it has gone past Minecraft to become the most-viewed game on YouTube by hitting 2.4 billion views in February alone. The data refers to the combined views for Fortnite and Fortnite: Battle Royale.
Minecraft, which has long been the leading game on YouTube, hit a record viewership of almost 6 billion last July, but as can be seen in data provided by Matchmade, the game's viewership has been declining since August 2017. That, combined with the skyrocketing popularity of Fortnite helped the latter surpass the popular Microsoft title in terms of total audience last month.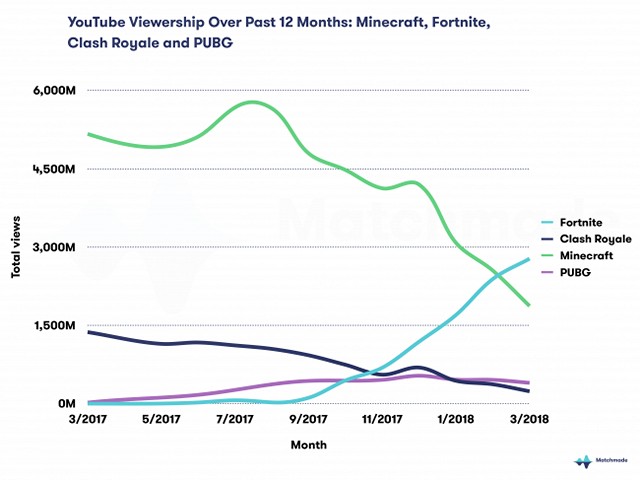 It's worth noting here that while Fortnite is yet to reach anywhere near the viewership levels enjoyed by Minecraft in its heyday, it's already pulled ahead of the latter during March, given its continuing popularity. Other popular games, such as Clash Royale and PUBG, are not even in the same ballpark when it comes to YouTube viewership, with both hovering significantly below the 1 billion mark.
While many gaming enthusiasts and analysts have offered various explanations for the phenomenal popularity of Fortnite, the fact that it is free and available on just about all relevant platforms has definitely gone a long way towards helping it notch up the numbers it has over the past few months. What's more, its popularity doesn't look like declining any time soon.
---