Telegram unveiled a snappier version of its instant messaging app called 'Telegram X' less than two weeks ago. The new app, which was reportedly designed from scratch, brought some nifty features like chat previews, gestures to switch between chat or calls, and optimized profile pages among a host others.
However, the freshly released app has now vanished from the Play Store without any official statement from Telegram or Google regarding its disappearance from the app directory.
The lack of any official information makes it hard to understand why the app was removed from the Play Store. However, this is not the first time that the Telegram X app has faced the wrath of an app storefront, as it was recently pulled off the App Store on the very day it launched, alongside the main Telegram app. That banishment was for hosting 'inappropriate content', as it was being used by some to distribute child pornography.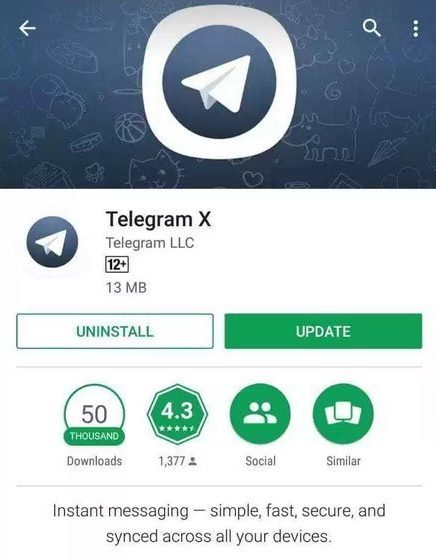 One can argue that Google might have removed Telegram X from the Play Store for the same reason, but that doesn't appear to be the case here because the original Telegram app is still live on the Play Store.
Moreover, both Telegram and Telegram X are now back on the App Store, apparently after ironing out the flaws and closing the channels which led to the distribution of disturbing content via its platform.
But Telegram's woes don't end just yet. A fresh report from Kaspersky Lab has revealed that a critical vulnerability in Telegram's desktop client was exploited for mining cryptocurrency and facilitating backdoor access to users' computers. The vulnerability was reportedly exploited only by Russian cybercriminals, as no other cases were reported outside Russia.
Fortunately, the serious flaw was fixed by Telegram, but for a service that promises users the most secure instant messaging experience, the vulnerability is sure to raise some serious security alarms.