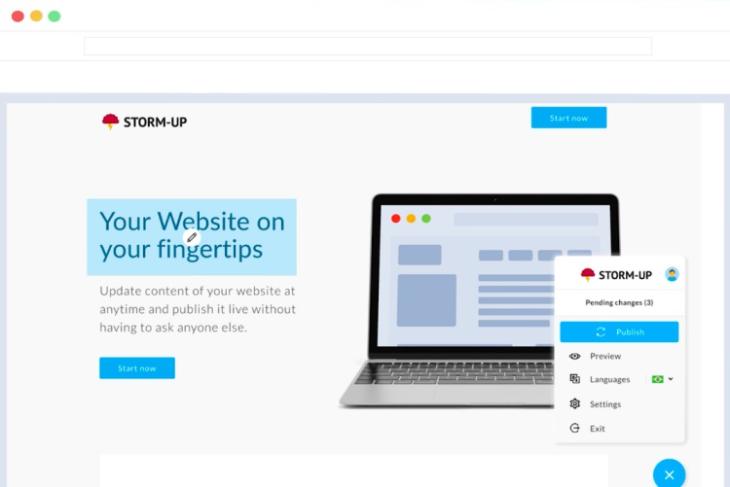 If you've ever tried coding any website or blog from scratch, you know it is not the easiest task and requires a lot of skill. It is also highly possible that you outsourced the creation of your website to a third-party agent and need to make an important change but don't know anything about web coding. This is where 'Storm Up' steps in to fill the gap and make your life a whole lot easier.
Strom Up is a plug-and-play CMS platform that can be installed on any existing website in only one minute (or even less, if you know how to use Ctrl+C and Ctrl+V). You're required to just copy and paste a single line of code into your website's code, hosted on any platform, to get Storm Up ready for use. You will need to sign up for an account to get the required script to past on your website.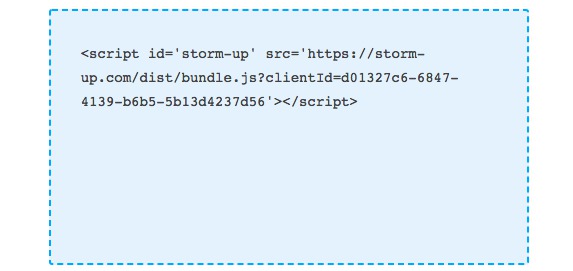 The script that you've just pasted in your existing website's code does all the heavy lifting and reads the pages to decipher the editable components. It then makes the components available for you to edit on the front-end at just a click of a button. Storm Up allows you to edit the text, images, videos, and much more in real-time, when your website is still live. The editing process is also quite easy and does not require much learning, as the programming languages you need to code the website.
Storm Up's platform doesn't require any additional tool to make it perform the basic task but you can connect external APIs to lists on your websites. It is technology agnostic and you don't need any server or database to edit your website in a jiffy. It also provides you with the necessary tools to auto-translate your website into any language, manage leads, and improve your SEO standing.
https://www.youtube.com/watch?v=aq_IGpO5LF0
So, in short, Storm Up can be seen as a Wix-style web platform but instead of providing you the necessary tools to create a website without coding it lets you make any website editable. Just insert the script (i.e, the single line of code) into the website and plug any feature into the same without even touching the code at any time. This will make it very easy for the non-technical crowd to make changes to their websites.