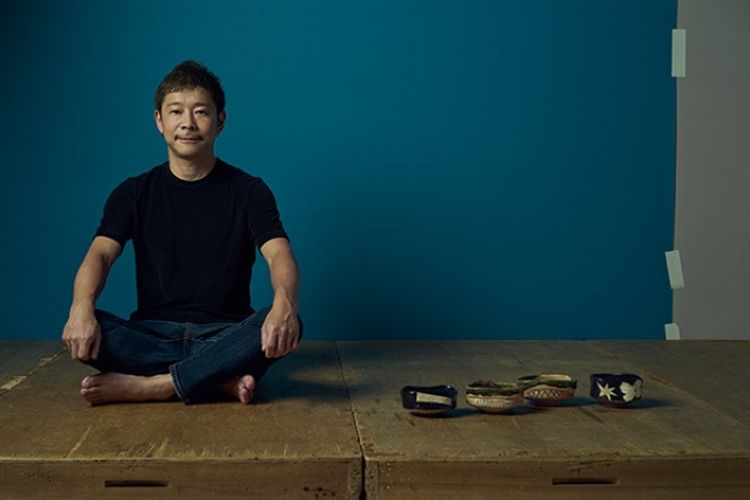 SpaceX and Elon Musk finally revealed the identity of the first Big Falcon Rocket's passenger to the moon yesterday.
In case you missed the news, Space X's first lunar orbit tourist will be Yusaku Maezawa, a Japanese businessman who made a name for himself in the fashion and lifestyle business.
Announcement here. https://t.co/B8jHXSRaas

— 前澤友作┃kifutown (@yousuck2020) September 18, 2018
Yusaku Maezawa is a 42-year old Japanese billionaire who specializes in online fashion retail. He founded an Indie rock bank in high school and started collecting CDs and albums of his favored bands instead of going to high-school. He then launched a music-import business and began selling albums in 1995.
Maezawa quit his band to focus on his business, and expanded the online offerings to include clothing in addition to music. In 2004, he launched online fashion retailer Zozotown His Japanese e-commerce platform is valued at a whopping $12 billion, and is by far the largest in the country.
This is BFR from @spacex #dearMoon pic.twitter.com/jZiu1RHqUN

— 前澤友作┃kifutown (@yousuck2020) September 18, 2018
In 2012, he founded Tokyo's Contemporary Art Foundation and is often seen going on art buying sprees. In 2016, he dropped $98 million on pieces for sale at Christie's and Sotheby's exhibition, the funds coming from a sale of $250 million worth of stock.
Maezawa is the 18th richest person in Japan, and he is capable of funding his own space trip and those of select artists. He intends to take six to eight people with him on his lunar trip, including a combination of painters, musicians, dancers, photographers, film directors, fashion designers, and architects, according to a Bloomberg report.
In addition, his philanthropic efforts will help develop the BFR technology for other future trips for individuals who may not be as well-off as him. It remains to be seen whether the first SpaceX flight will actually have a major impact on the space tourism industry or whether it will be seen as a gimmick only meant for billionaires.
Featured image: Sotheby's 
---