Groupon is arguably the most popular daily deals website and if you have used it extensively, you'd know that it does save you a few bucks through various local deals. While Groupon might be going downhill, its popularity has given rise to a number of cool deals websites. There are Groupon like sites for a variety of deals on restaurant discounts, game tickets, travel etc. So, if you have been looking for sites like Groupon because it's not available in your country or if you simply want to check more deals on offer, here are 15 best sites for you: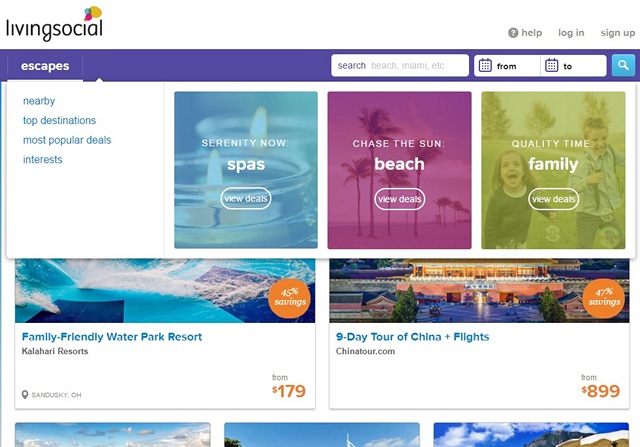 Living Social is a highly popular daily deals website, which is very similar to Groupon. The site offers unique & diverse new deals every day and lets users share local deals as well. There are deals for local events, weekend outings, international travels, restaurants, coupons and more. Also, if you want the most legit deals out there, Living Social is the way to go. On the availability front, the site is available in the US and Canada only. Like Groupon, the service is also available as an app for Android and iOS.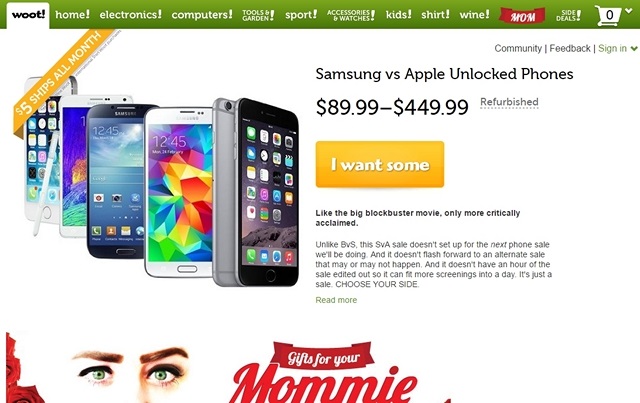 Woot (an independent subsidiary of Amazon) is another very popular daily deals website, which has been in this space since more than a decade but has been overshadowed by Groupon. The website works on the mantra of "Deals of the day", as it offers cool multiple new deals every day. There are also other cool short-term sales and events like Woot-Offs (which last longer than a day) offering products from 11 different categories like electronics, sports, tools, accessories and more. If you are looking for an app, Woot's Android app recently went live.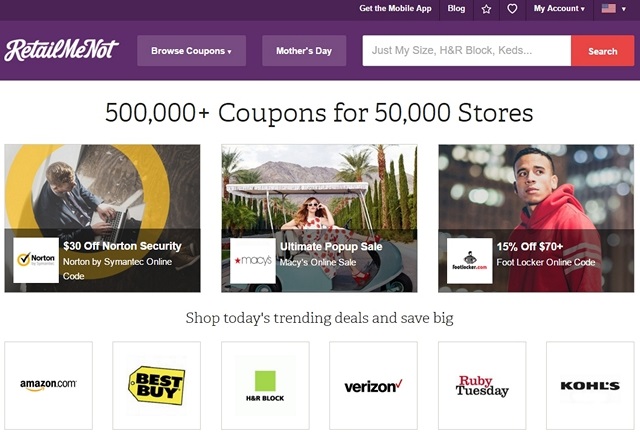 RetailMeNot is a huge coupons website, with more than 600,000 coupons and offers from more than 70,000 retailers. While it does not offer daily deals like Groupon, it's arguably the leader when it comes to coupons, so if you have been looking for a site like Groupon with more focus on coupons, RetaileMeNot is the one to use. The website offers coupons in a number of countries like Canada, India, Japan, UK, Spain, France etc. It also has Android and iOS apps.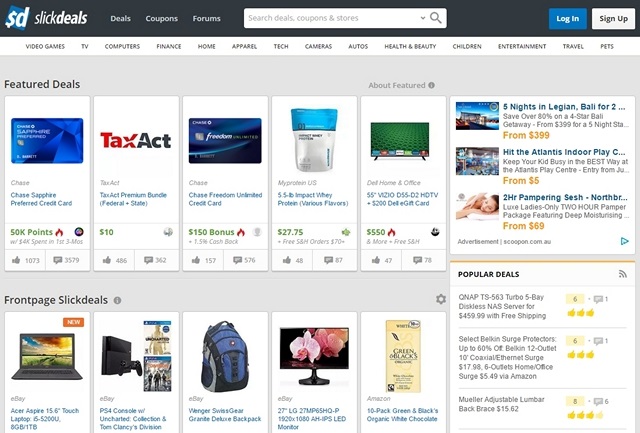 SlickDeals is more of a community where people love sharing deals and then, the folks at SlickDeals curate the best deals out of the lot, to be put in the front page or featured category. The best thing about SlickDeals is that only the best deals from the most reputable merchants make it to the website, thanks to the amazing community. SlickDeals too is available as an app on Play Store as well as iTunes.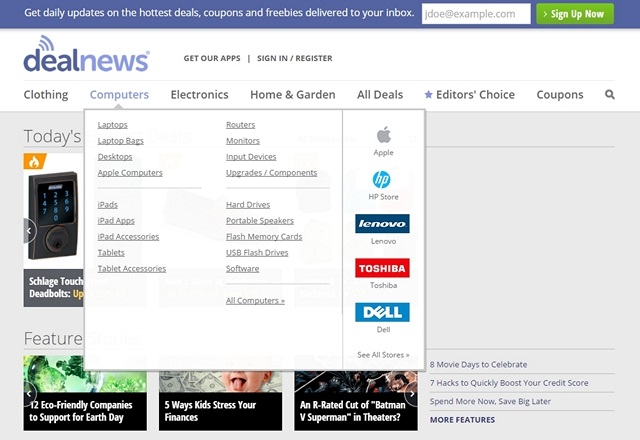 DealNews, as the name suggests sources the best deals on the hottest products from the internet. The website takes into account more than 2,000 online retailers to bring you 300+ deals every day. While the site mainly focuses at deals on electronics, gadgets and computers, it makes sure that these deals are authentic and bring the lowest price on the internet. Like most other sites like Groupon, DealNews is available as an app for Android and iOS.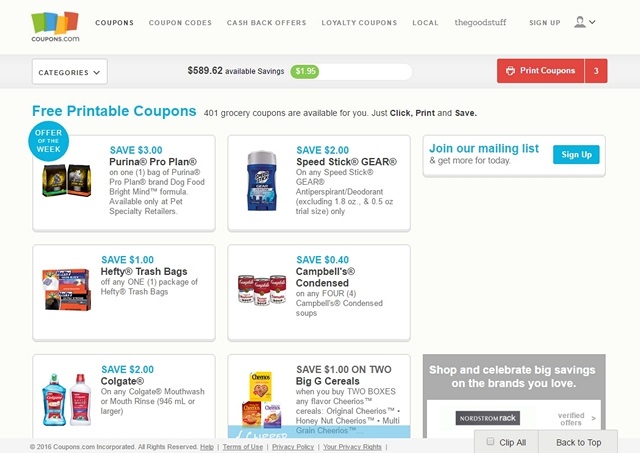 If you like things more conventional, then you will appreciate Coupons.com. The site offers printable free coupons for diverse bricks-and-mortar stores, so that you can extract a discount anytime you give these stores a visit. That's not all, as the site also offers online coupon codes, in-store codes, cashback offers on cards and more. You can even link your store loyalty cards and add loyalty coupons directly. Coupons.com too has apps for Android and iOS.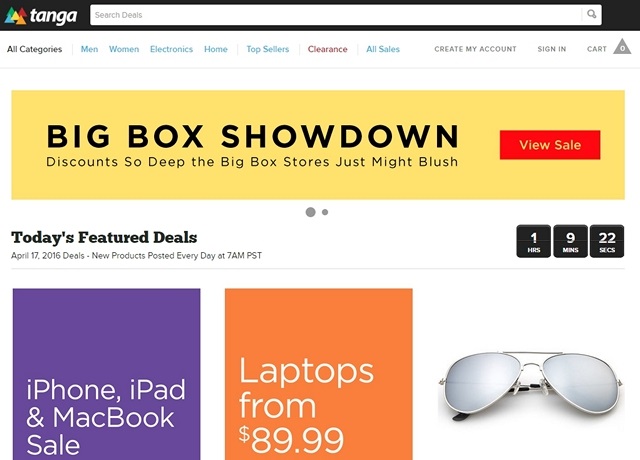 Tanga is very similar to Groupon due to the fact that it too is a daily deals website. It brings a couple of 24-hour sales everyday along with one themed 48-hour sale. The deals here include some amazing prices, thanks to Tanga's partnership with large companies to phase out closeout products in bulk. While some of these products might take some time to ship, some products can be purchased with the "Tanga Express shipping" for a modest charge. Also, if you become a regular Tanga user, you are sure to earn rewards that brings some handy discounts. If there's something that Tanga lacks, it's the apps.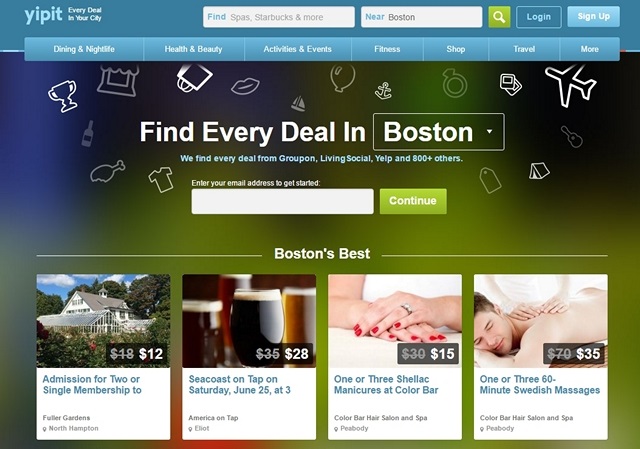 Yipit is most certainly a great deals website for anyone who doesn't want to go through all the deals. Thanks to Yipit's great filter feature, you can check out only the deals that matter. There are a plethora of categories and sub-categories to choose from like health & beautify, dining & nightlife, fitness, travel etc. Moreover, Yipit offers a cashback store, where you can find all the cashback deals from popular and diverse retail stores. The website also aggregates deals from the likes of Groupon, Living Social and more, so you get the best of all worlds.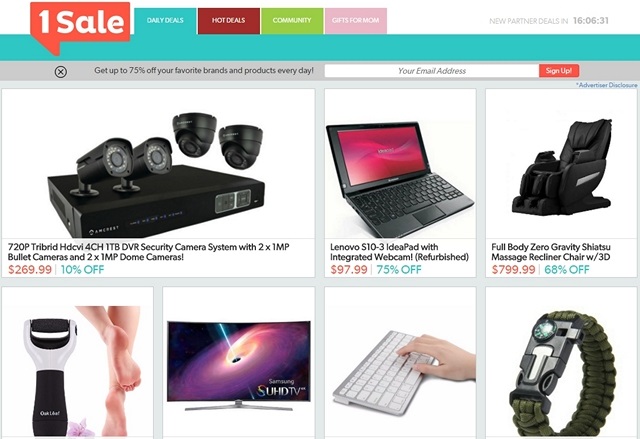 1Sale might be a daily deals website but it is unique, thanks to its great flash sales. Along with the daily limited-time deals, the website offers flash sales of products with the absolute lowest prices. It also features an amazing community where you can interact with other users for everything you need to know about a deal. It also features a lovely "Gifts for Mom" section, which gets the site some brownie points. 1Sale also offers apps for Android and iOS, so you can keep a tab on these flash sales from your phone.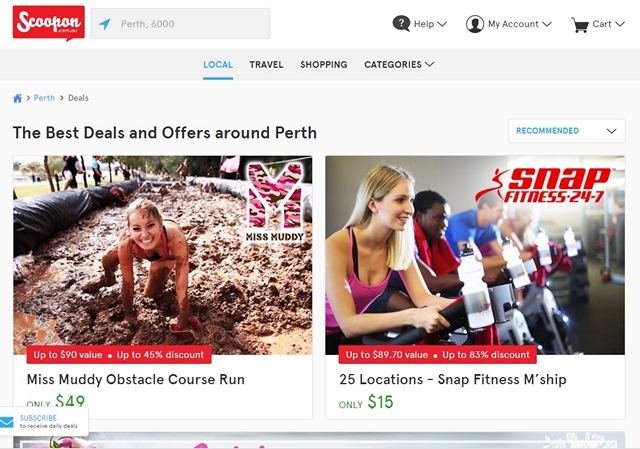 Scoopon is a Groupon alternative for our Australian readers out there. The daily deals website brings deals in tons of categories like events, food, travel, gifts, education, local services and more. What we like about Scoopon is its various sub-categories, which makes finding the deal a lot easier. Scoopon also regularly host giveaways and competitions, so there's that. There are also Android and iOS apps for mobile users.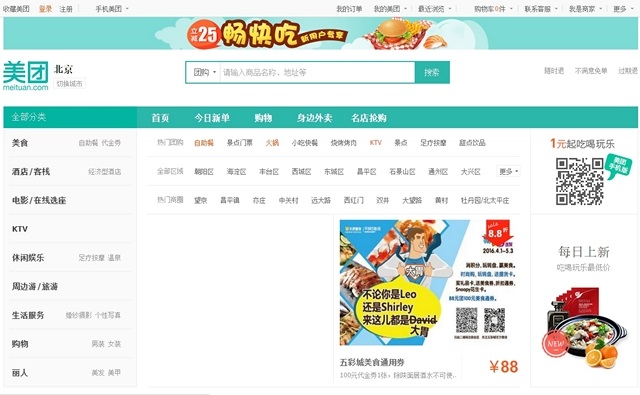 Meituan is China's largest daily deals website, with the largest market share by revenue. The website brings daily deals from over 400 thousand local Chinese businesses, so that should give you a goo enough idea of how big it is. So, if you are from China and looking for a site like Groupon, you should check out Meituan and you might find it even better that Groupon.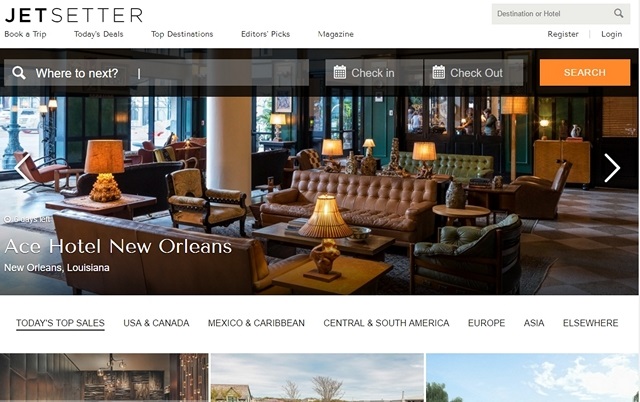 If you are looking for a site like Groupon only to get travel discounts, you should check out JetSetter. The website brings you deals on various worldwide destinations, hotels, vacation trips and more. It offers some great deals for your vacation in different regions like Mexico, Canada, US, Europe, Asia and more. It also offers a cool magazine with some great content about travel, itineraries, photography etc.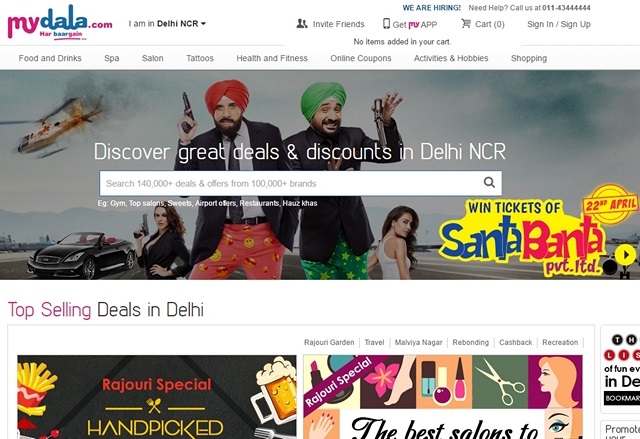 MyDala is the site to visit if you are looking for a site like Groupon in India. The website brings tons of cool deals valid in most major cities of the country including New Delhi, Mumbai, Bangalore, Kolkata, Chennai etc. More importantly, it brings deals and coupons in various categories like grocery, activities, beauty, health, travel and more. Moreover, it also offers online coupons for the popular e-commerce websites in India. You can also check out its apps on Android and iOS.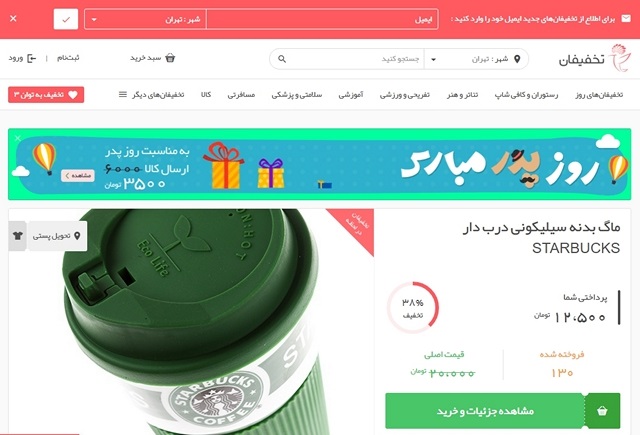 Takhfifan is a highly popular daily deals website for people in Iran. It's among the few technological startups in Iran to have gathered such a following. The website brings deals on a variety of restaurants, travel, restaurants, health care, education and more.
SEE ALSO: 10 Sites Like Craigslist for Buying and Selling Used Stuff
Ready to get some amazing daily deals?
Groupon's decline has resulted in the company's exit from various markets but thankfully, these are some similar sites that you can use to get some cool discount on your daily needs. So, try out these websites and let us know your favorite deals website. Sound off in the comments section below.