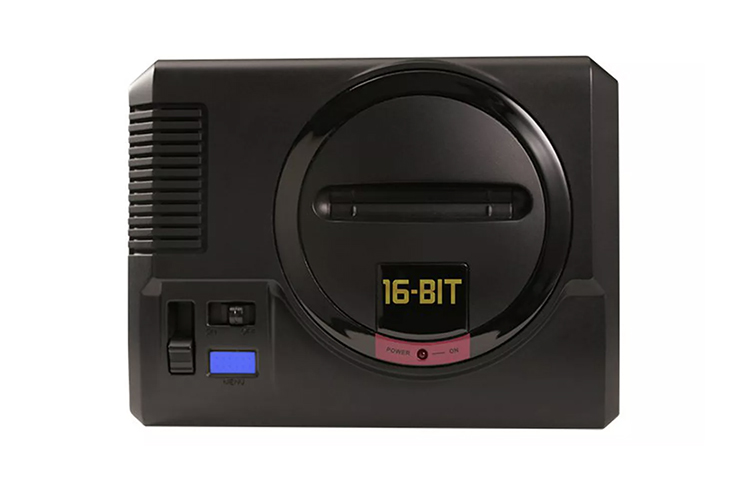 Inspired by the overwhelming demand of Nintendo's reincarnated NES and SNES consoles, Sega is planning to bring back its 16-bit Genesis console – in a leaner profile. The gaming company has now announced that a mini version of the Sega Genesis – or Mega Drive, as it was known outside of the U.S. – will be launched later this year.
Besides the announcement about its revival and a few snapshots of the on-stage demo, Sega has not revealed any other detail about the upcoming console. The company, however, is seeking suggestions from gamers on which titles to revive. The classic console turns 30 years old this October and relaunching the console will be a great way to celebrate its popularity. The console should arrive well in time for the holiday season later this year, at least in Japan if not other countries in the West.
「メガドライブ」誕生30周年記念!
『メガドライブ ミニ』(仮称)2018年発売決定!

思い出の名作ゲームの数々が、これ1台で楽しめます!#セガフェス #メガドライブ #メガドライブ30周年https://t.co/HWj6NFL96y pic.twitter.com/0C9QH1l5Mr

— セガ公式アカウント🦔 (@SEGA_OFFICIAL) April 14, 2018
Last week, the company's COO announced in an interview with Japan's Sankei that it was interested in getting back into the hardware production business. Sega withdrew from gaming equipment business in 2001 but has the recent revival of Nintendo consoles has resulted in increasing demand from fans.
The teased console resembles the Sega Genesis Flashback which was released last year by the company – although its manufacturing was outsourced. Alongside its nostalgic aura, the Genesis Flashback came with modern nuances like wireless controllers, mini HDMI port, and pre-loaded games which ran through an emulator. Although it attracted fans, it wasn't good enough to be called a big success, and Sega might be planning to redo all of its last year's efforts – this time with more emphasis on the classic factor.
At the event, Sega also announced that a newer version of its classic title Shenmue – Shenmue III will be arriving for PC, Xbox One, and PlayStation 4 this year, although it did not reveal a specific launch date. The company had also announced last week that it will bring its retro titles including Sonic the Hedgehog, Thunder Force 4, and Phantasy Star to Nintendo Switch.
---