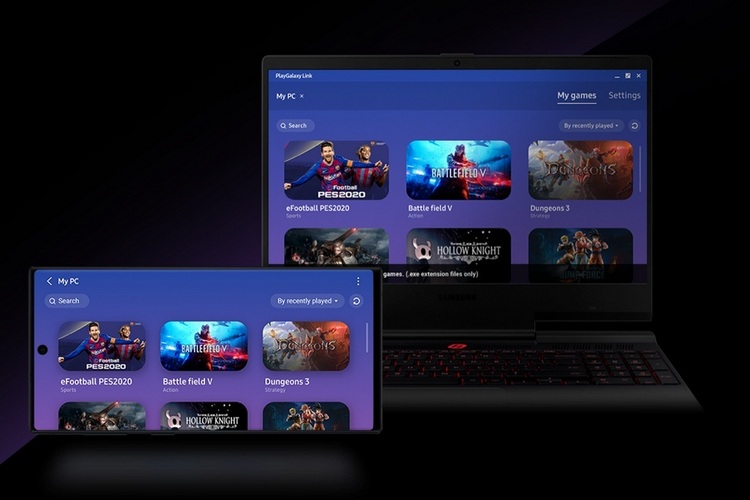 Originally announced at Samsung's Unpacked event in New York last month, the company's PlayGalaxy Link app is now finally available for download in the US and South Korea. Similar to Valve's Steam Link, which lets users play PC games on both Android and iOS, PlayGalaxy enables users to stream PC (Windows) games to non-Windows devices over Wi-Fi or cellular networks.
The software, which is free to use, is currently in beta. It is only compatible with the Galaxy Note 10 and Note 10+ for now, but is expected to be available on more Samsung smartphones and tablets in the coming months. While the PC version of the software is available on Playgalaxy.com, the Android app can be downloaded from the Galaxy Store.
According to Samsung, the minimum requirements on the PC side includes a Windows 10 machine with at least an Nvidia GTX 1060 or AMD Radeon 550 GPU, an Intel Core i5 CPU, 8GB of RAM and a gigabit router. Once installed, the software will automatically create a list of all installed games on the PC, but users will also be able to add games manually if the app misses anything.
On the mobile side of things, users will need to invest in gaming controllers to be able to play all the games, given that they are meant to be played on desktops with keyboard/mouse support. Samsung recommends that users get the 'Glap Controller' that it says will enable "improved gameplay optimized for Galaxy phones". You can head over to PlayGalaxy.com for more details and download links for the Windows and Android apps.
Featured Image Courtesy: ThisIsGame (via PlayGalaxy)
---