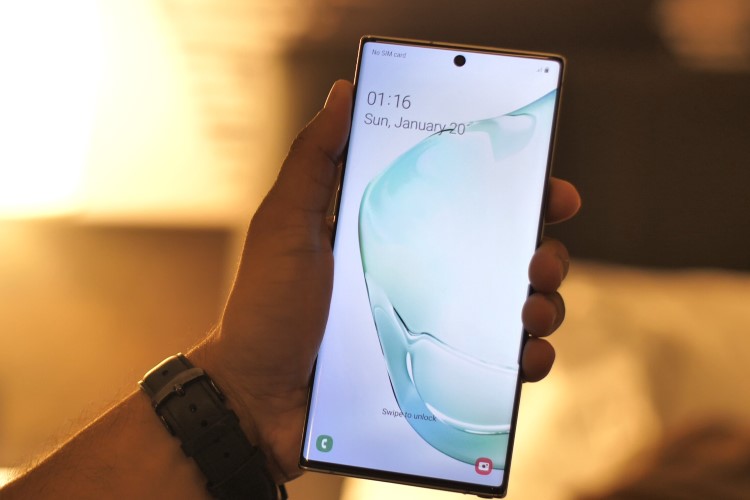 The 'Dynamic AMOLED' display panel on the Galaxy Note+ has been praised by large sections of the tech media for producing rich hues and vibrant colors, and now it has also gotten a seal of approval from DisplayMate, which has awarded the device its highest A+ rating after putting it through the paces.
The site says it tested the Note 10+ on all its standard test parameters, and the device apparently set new records in 13 of them. As per the report, the Note 10+ set the record for color accuracy, contrast, brightness, intensity scale accuracy, largest native color gamut, lowest screen reflectance and more, making images displayed on the Note 10+ screen 'visually indistinguishable from perfect'.
The DisplayMate certificate for the Galaxy Note 10+ comes close on the heels of another much-coveted seal of approval from DXOMark, which recently gave the phone record scores for its rear cameras. According to the report, the 5G variant of the Note 10+ scored an average of 113 points – a point higher than the previous record-holder, the Huawei P30 Pro, which scored 112.
It is worth noting, however, that while the Note 10+ managed to bag the highest overall score, the P30 Pro is still apparently the king when it comes to still photography. While the Huawei flagship scored 119 points in photography and 97 in videos, the Samsung phablet managed to notch up 118 points for photography and 101 points for videos.
Either way, the Note 10+ has, by far, the best display panel among all smartphones in the market today, but it will be interesting to see if it will be able to hold on to its position once Apple releases its much-talked-about iPhone XI later this year.
---