Samsung has officially lifted the covers off the new Galaxy A6 & A6+, which were leaked late last month in a training video. Earlier today, the company unveiled the devices in an official blog post, highlighting its design and specifications.
Despite its mid-range hardware, Samsung is laying huge emphasis on the camera quality and the "sleek premium design" with Samsung's signature Infinity Display. Speaking about the launch, Junho Park, VP Global Product Planning, Mobile Communications at Samsung, said:
"At Samsung we are committed to providing our consumers with the very best smartphone experience, while meeting their practical needs…The Galaxy A6 and A6+ draws on Samsung's smartphone heritage to combine everyday convenience with an impressive camera that lets users capture, personalize and share moments, in a way that lets them uniquely express themselves."
While the Galaxy A6 features a single rear camera, the more premium Galaxy A6+ features a dual camera setup which supports Samsung's Live Focus mode, allowing users to control the depth of field and give their pictures a nice bokeh effect. Additionally, the Live Focus mode will also allow users to give their picture unique background blur patters in a range of shapes including hearts, stars, etc.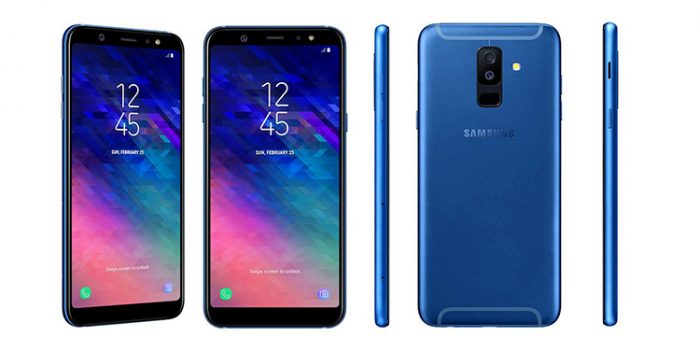 In terms of specifications, the Galaxy A6 & A6+ feature: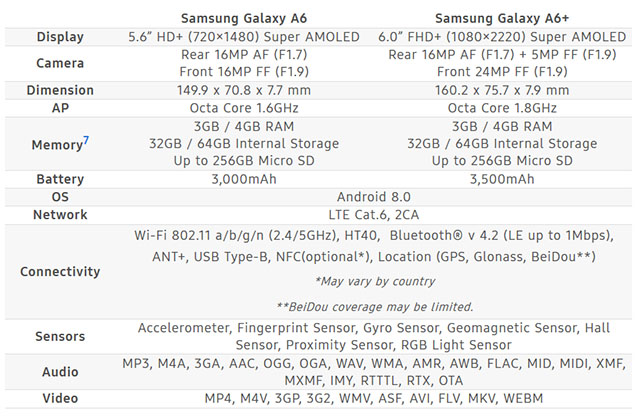 Another unique feature about the new A-series smartphones is the adjustable front-facing LED flash which will allow users to capture low-light selfies without sacrificing on the image quality. While Samsung hasn't revealed any concrete details about availability, the new A-series smartphones are expected to be launched in select European, Asian and Latin American markets early this month. The smartphones will then gradually make their way to other markets including South Korea, Africa and China.
As of now, the company has not revealed the pricing details of the A-series smartphones, but according to previous leaks, the Galaxy A6 is expected to be priced between 300 and 340 Euros, while the more premium Galaxy A6+ might be priced around 360 to 400 Euros.