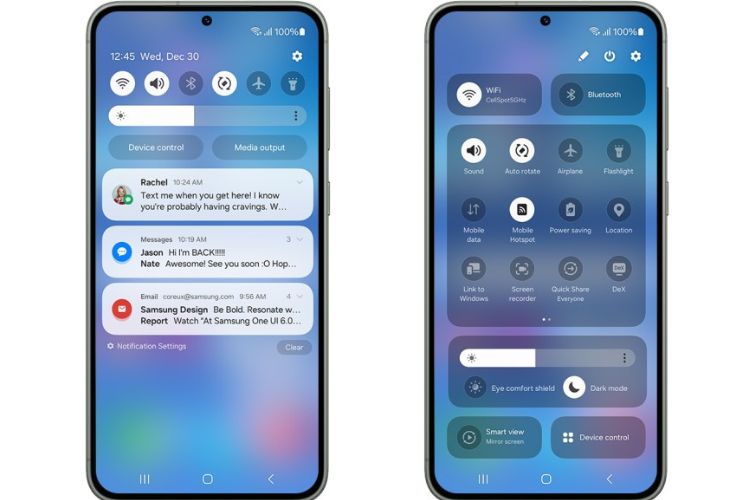 Samsung recently introduced One UI 6.0 based on Android 14 beta update but it was limited to select regions. Now, the South Korean giant is expanding the One UI 6.0 beta program to more countries, including India. Here are the details.
One UI 6.0 Beta Update Coming to India
The One UI 6.0 beta update is rolling out to the Galaxy S23, the Galaxy S23+, and the Galaxy S23 Ultra models in India, as well as, in the UK, Poland, and China. If you are using any of these phones, you will be able to see the beta program banner within the Samsung Member app, and in case you don't have it, just download it!
Once you have registered for this, you can have a look at the Software Settings to get it on your phone. In case you haven't got it, just be patient for it will arrive soon.
The One UI 6.0 update based on Android 14 has introduced a new Quick Panel and several new UI changes for the home screen. The Samsung Health app will also see a revamp for the home screen. There's also the new Studio app for video editing. As for the cameras, the option to swipe up and down to enable the camera can now be disabled.
You also get a new Weather widget, along with picture and video previews and new emojis while sharing content. Of course, one can't forget the several security and privacy features that will be brought to the table, while including, the Android 14 elements. In case you have forgotten, you can check out the best Android 14 features for a better idea.
One thing to note is that this is a beta update and will be buggy, so, if you have the opportunity to download One UI 6.0, be prepared. We are expecting the beta program to reach more places and more phones and soon a stable version will be available too. We will keep you posted on further updates, hence, stay tuned. Also, have you got the One UI 6.0 update on your Galaxy S23 phone? Let us know in the comments below.
Featured Image Courtesy: Samsung
---