Well, it looks like people have been waiting to find an issue on a Samsung flagship device, ever since the Galaxy Note 7 debacle last year. However, this time around, it's not about exploding batteries. Several users have reported on the Samsung US Community page and XDA Developers forums that their new Galaxy S8 smartphones have been restarting randomly. The thread on the Samsung US Community page has seen over 200 replies and the owners are pretty much concerned. However, Samsung has not officially acknowledged this as an issue yet.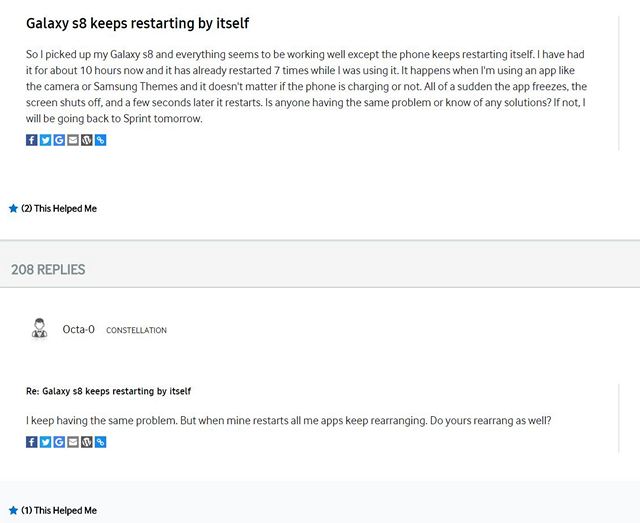 Well, let's take a look at where it all started. The first person who reported the issue in the Samsung US Community page claimed that the device restarted 7 times during 10 hours of usage. According to the concerned person, the restart apparently happens after the camera app or Samsung themes app freezes while being used.
Several solutions have been thrown around in the forums, but most of them have pointed out the microSD cards as the ultimate reason for this issue. If you are facing this issue and are a using a microSD card, it might be worth removing it to see if that solves the issue temporarily. That being said, some others have been facing the restarting issue even without using a microSD card. We'll just have to wait and see how the company responds in the following days, hopefully before the entire issue is blown out of proportion.