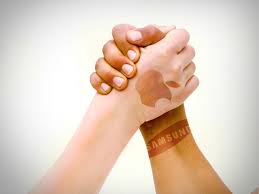 The brand new Samsung Galaxy S4 (or S IV) is all set to launch in the UK this April, and already smartphone fans and technology analysts are speculating about the future success of the new model. Experts are predicting that the new S4 will be one of the most advanced and powerful smartphones in the market, which could mean bad news for the current market leader, the Apple iPhone 5.
Ever since iPhone 5 deals were first launched in the UK, the next generation of Apple's most popular product has been a consumer favorite. Thousands of Apple fans all over the country queued for hours to get their hands on the new model before anyone else, and the iPhone 5 continues to get five-star reviews from technology analysts and top polls of the most popular and best smartphones.
However, with the launch of the Samsung Galaxy S4, the iPhone's reign could potentially be over. The Samsung Galaxy S3 has been threatening the iPhone ever since it was released in May 2012, and it even managed to steal the title of the world's most popular smartphone from the iPhone at the end of last year. Data from Strategy analytics revealed that in the third quarter of 2012, more models of the Galaxy S3 sold worldwide than the iPhone. As the release date for the S4 draws nearer, it has also been revealed by the Carphone Warehouse that pre-orders for the next generation Galaxy have quadrupled the advanced sales records set by the S III before it is released.
The new Galaxy S4 was always going to be popular, but what about its specifications? Can it actually exceed the standards set by 4G phones such as the iPhone 5, or even the Galaxy S3? According to Brian Marshall, an analyst from the Wall Street investment research from ISI Group, the new model delivers everything expected from it and more. He said:
"We are thoroughly impressed by its design and specifications,"
"In our view, the S4 possesses all the relevant new features for an industry-leading product."
However, as well as praising the S4's SuperAMOLED display, high resolution screen, impressive 13 megapixel camera and compact dimensions, Marshall also said that he wished the Galaxy S4 ran its rival's operating system. In a note to clients, the analyst said:
"If the Galaxy S4 ran the iOS platform and had Apple's ecosystem attached to it, it would likely be the world's 'ultimate smartphone,' [one that combined] the best hardware design with the best software/ecosystem,"
SEE ALSO:  Samsung Galaxy S4 Specification, Features, Launch date and Price