I'm sure we've all been waiting for a budget smartphone running Android 7.0 Nougat out of the box. Thanks to Samsung, the wait is over. Well, atleast for the people in the United States, as the company just launched the Galaxy J3 Prime for a price point that anyone could afford.
Samsung's Galaxy J3/J5/J7 smartphones have been the company's low to mid-end range that offers decent price-to-performance, with Galaxy J3 sitting at the bottom, which should cater to budget-minded consumers. The Galaxy J3 Prime will sport a 5-inch HD display, powered by an Exynos 7570 SoC and 1.5 GB of RAM, which is pretty low, if you take a look at the competition. It has a primary 5 MP shooter to take some decent stills and a 2 MP secondary camera for your selfie needs. That being said, the 2600 mAh battery on the device wouldn't do much justice to the device's specifications.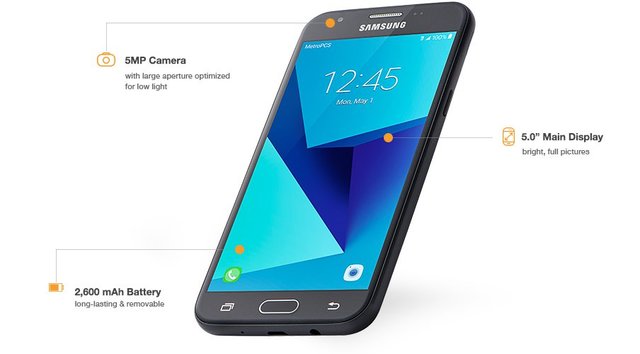 The Galaxy J3 Prime is currently available in the US for $150 (INR 10000), if you're a prepaid customer. However, there's an instant discount of $75 right now, which might change anytime. For postpaid customers, the smartphone is available for purchase through T-Mobile, as they've listed it for $6 down and $6/month for 24 months which amounts to $150 over the course of 2 years. That being said, It's not just T-Mobile who's selling the device, prepaid carrier MetroPCS have listed the J3 Prime on their website as well for an asking price of $69.
As far as India is concerned, the release might happen anytime soon, as Samsung likes to compete in India's budget segment with their Galaxy J range of smartphones. However, we can expect the smartphone to be priced under INR 11000. So, are you excited to get your hands on the Galaxy J3 Prime? Do let us know in the comments section below.