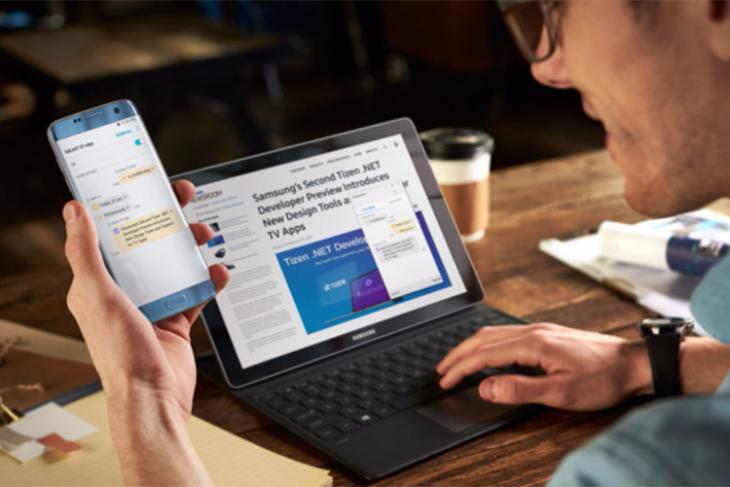 Samsung released its Flow app early last year with the aim to help users connect their Samsung devices seamlessly. Back in July last year, the company added a few more features to the app and added support for non-Samsung devices. The Samsung Flow app not only allows users to unlock their PCs with their smartphone, but also allows them to sync their notifications between their phone and PC or quickly create a hotspot and transfer files between devices.
Now, Samsung has released another update for the app (v3.0) which brings two new features. With the update, the app now allows users to link their Gear S3 and Gear Sport watches to their PC/tablet and use the smartwatches to unlock their device or manage notifications. Secondly, the app now also includes a new Smart View feature which allows users to mirror their phone's screen onto their PC.
However, the report points out that some users have claimed that the Gear app hasn't been released so all the features can't be tested yet. Samsung claims that the app should be released in a couple of days on the Galaxy Apps store and users will soon be able to use it to connect their smartwatches to their PC. It's worth noting that while the Samsung Flow app works on a vast majority of Windows PCs, it only supports Samsung smartphones.
Download Samsung Flow from the Google Play Store (Free)