Everyone loves to travel and discover new places. However, there are times where you are so engrossed in all your day to day tasks that you just lose that inspiration to travel. Sure, your heart does want to travel, but they just get overloaded by the burden of all the hectic workload and the task of completing your to-do list that you lose all inspiration to travel. The folks over at Expedia understand this. The Rimor Extension by Expedia, which is one of the world's leading travel companies, inspires users to travel while performing a mundane task that he/she performs every day at work.
Rimor: A Free Chrome Extension for Travel Inspiration
Released as part of Expedia's Hackathon competition, the engineers working at Expedia had a vision based on data that travelers are inspired to visit a place based on how beautiful it looks. As such, they came up with the idea that instead of requiring someone to visit the Expedia website, the inspiration to travel could be found by simply opening a new browser tab.
With the Rimor Chrome Extension, you can turn your blank new browser tabs into astounding images of destinations around the world. You can add favorite destinations, and later look back on them when it comes time to plan a trip. Rather than overwhelming you with options or sales tactics when you're trying to get work done, it presents a stunning image and its location. Additionally, if you do not like the image, just click the "refresh" icon or refresh your browser window, and you'll be presented with a new city and photograph.
Use Rimor to Get Travel Inspiration
1. Head over to the Google Chrome Web Store and download the Rimor by Expedia Chrome Extension (free) by clicking on the "Add to Chrome" button.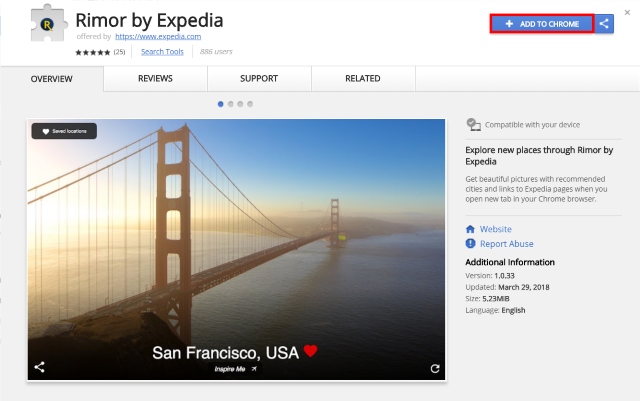 2. In the pop-up that appears on the screen, click on "Add extension".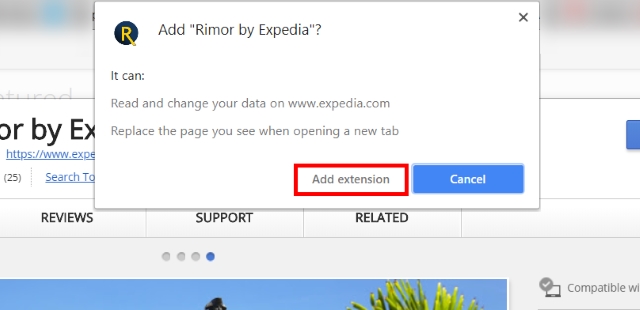 3. Once done, you'd get a notification saying "Rimor by Expedia has been added to Chrome", as shown below: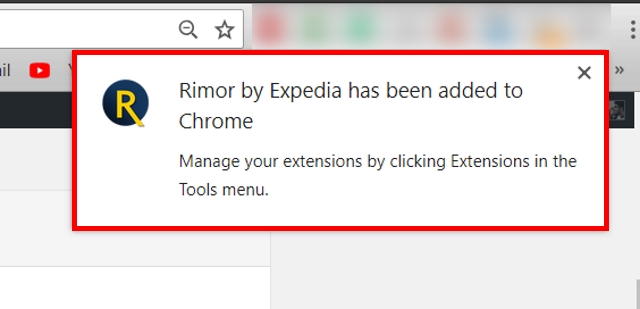 4. And that's it! Now each time you open a new tab, instead of a blank page, you'd be greeted with a stunning image of a new destination to travel.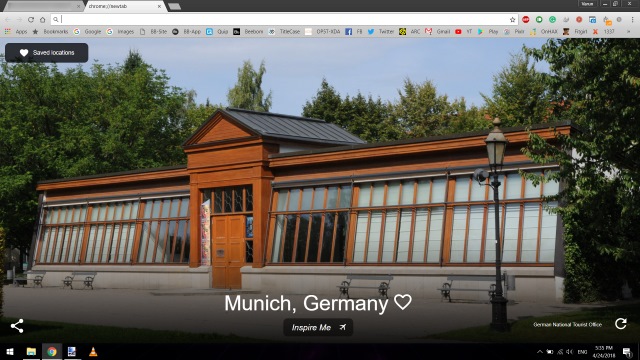 We live in a world where we are over flooded with day to day tasks and workload that inspiration is hard to find. Thanks to the Rimor extension for Chrome, it is easy to find inspiration to travel while simply browsing the web. I know that I'm inspired to travel now, and Munich is at the top of my list. But what about you? Share with us how Rimor inspired you to travel and where are you headed next, in the comments down below.