Android lovers can enjoy a slew of great modern games on their devices, thanks to the always growing list of apps and games available on the Google Play Store. However, if you're a fan of retro games, you'll be glad to know that a number of famous retro games have also made their way to the world's most popular OS. So let us take you through some of the best retro titles on Android:
Commander Keen in Keen Dreams
Commander Keen is a game you may have played if you were into gaming back when DOS was widely used. In fact, the game was originally built for DOS, back in 1991.
The 2D platformer has since then been brought to Android and is available in the Play Store completely free, without any ads or in-app purchases.
Download Commander Keen in Keen Dreams from the Play Store (Free)
Ghosts'n Goblins Mobile
Ghosts'n Goblins Mobile has been released by Capcom on Android, and unlike some of Capcom's other Android ports (Mega Man, for example), Ghosts'n Goblins seems to be free from frame drops and other issues.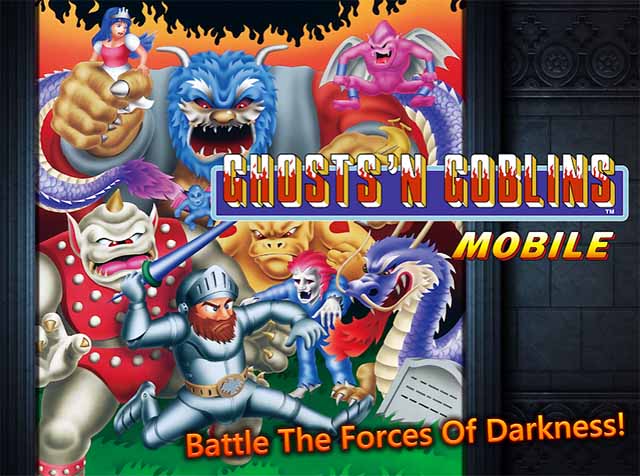 The game is rather difficult and according to some reports the touch controls sometimes don't register quite as accurately.
Buy Ghosts'm Goblins Mobile from the Play Store (₹70)
Tomb Raider I
Who hasn't heard of Tomb Raider? It's an iconic game really, and used to be one the most popular titles in its time. Even though the game now features outdated controls, it fortunately supports gamepads which means you'll be able to handle it with relative ease.
The game involves all the action and puzzles you've come to expect from Tomb Raider games. Plus, Tomb Raider is not too expensive coming in at just ₹80.
Buy Tomb Raider I from the Play Store (₹80)
The Bard's Tale
The Bard's Tale puts you in the shoes of "The Bard", a selfish rogue who's wary of quests and rat-infested cellars. With the help of a magical song, you can summon supporting characters, letting them take the damage instead of you.
The game has widely been called one of the funniest games of all time on Android and is a tad expensive at ₹190.
Buy The Bard's Tale from the Play Store (₹190)