Google Play is also home to movies, books and music, besides apps and games. And you should definitely check out the latest Google Play Movies offer, where some of the biggest hits of 2018 are available to rent at just Rs. 20.
Even if you are not a huge movie buff, the list of movies available on the Play Movies catalog at the highly discounted price point is enough to convince you to at least rent a few of them.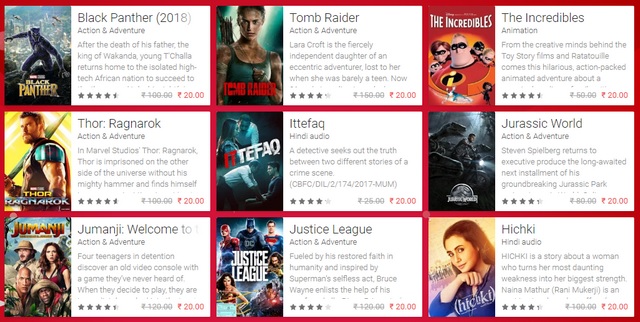 Let me namedrop a few Hollywood titles which set the box office on fire this year- Black Panther, Thor Ragnarok, Jumanji: Welcome to the Jungle and Spiderman: Homecoming. On the other hand, if you are more of a cinema connoisseur who values critical appreciation over box office figures, then movies like the multiple Oscar-winning The Shape of Water and Three Billboards Outside Ebbing, Missouri are also up for grabs.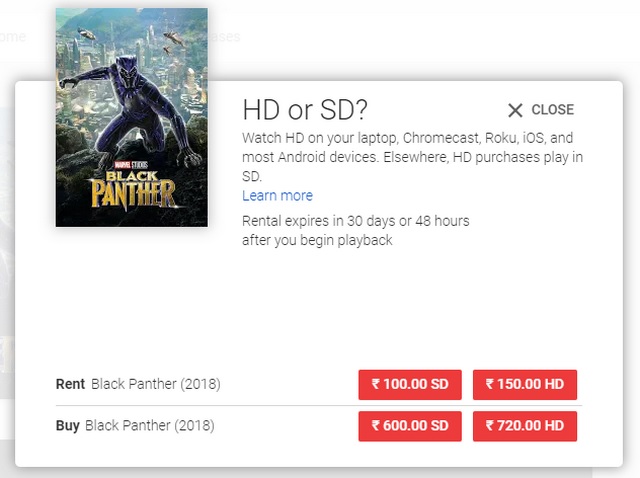 2017 hits are also on offer, but if you are more of a Bollywood fan, then the catalog of movies on offer is even richer, ranging from box-office hits to critically acclaimed films of the past few years. But there are a few conditions you must keep in mind before availing the lucrative offer:
The discount on a movie's original price is applied at checkout
Once you redeem the offer, it expires after three weeks
You only have 30 days to watch a movie you've rented at the discounted price, and just 48 hours to complete watching it once you've pressed the play button
There is a limit of 1 movie per user
Age restrictions may apply in case of some movies with violent or disturbing content
Movies purchased in HD quality can only be watched on Android and iOS devices, PC, Chromecast and Roku, while on other platforms, playback will be limited to SD quality.
You can check the complete catalog of discounted movies on Google Play Movies here.
---