Reliance Jio has reportedly started the recruitment process to set up a new team which will focus on artificial intelligence, machine learning, and blockchain technology, under the leadership of Akash Ambani. According to a recent report from Livemint, sources familiar with the matter have revealed that the new team will focus on the potential use cases of AI, ML, and blockchain for the swiftly expanding telecom firm.
The sources were quoted as saying:
"Reliance Jio has hired a few senior people who will build this team…the company wants to set up this team in either Bengaluru or Hyderabad…Akash Ambani is taking keen interest in this and is expected to lead this initiative…Reliance Jio has already started the recruitment process in Bengaluru…apart from AI, it is looking for people who can work on machine learning and blockchain".
Since its launch back in September 2016, Reliance Jio has accumulated an impressive 186 million users in the country due to its competitive data pricing and free voice services. The company's popularity grew with the launch of the JioPhone, an affordable 4G handset which was sold to users for a refundable security deposit of Rs. 1,500, making the device effectively free in the long term.
The company is now focusing on technologies like blockchain to further fuel its growth and transition to the 5G network in the coming years. Jio's focus on new technologies like artificial intelligence, machine learning, blockchain and IoT was made clear earlier this year at the India Digital Open Summit where Akash Ambani said that "globally, artificial intelligence is becoming one of the mainstream technologies and voice assistance, recognition and command are growing on a daily basis in terms of usage."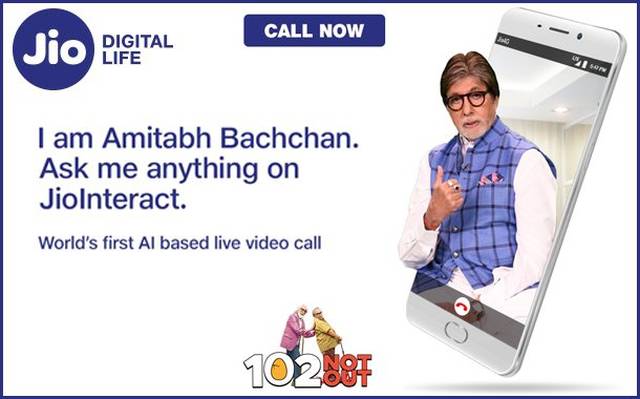 Earlier last month, Jio also introduced 'JioInteract' a new artificial intelligence-based platform to help businesses promote their products and engage with their audiences with the help of video calls, product demonstrations, e-commerce and virtual showrooms.
Jio's main rival, India's largest telecom service provider Bharti Airtel, has also shifted its focus on AI and machine learning over the last few months. Back in April, the company appointed Santanu Bhattacharya as its chief data scientist to make use of data science capabilities and analytics to understand customer needs and problems, and develop innovative products that solve these problems.
---