Expanding its ever-increasing array of apps and services, Reliance Jio has now launched a new app called 'JioGate' (Android, iOS) for apartment complex security management. According to its listing page on the Google Play Store and Apple App Store, the new app will be the "most convenient solution to manage entry and exit of your visitors, daily staff, deliveries, cabs and more".
As pointed out by NDTV Gadgets, the new app is part of Reliance Jio's efforts to get into the apartment security space that is currently dominated by established players, such as MyGate, Apartment Adda and SmartGuard. According to the company, the app will help change "the way security management processes are handled to make your premises more safe and secure, leading to crime free and theft-free community environments".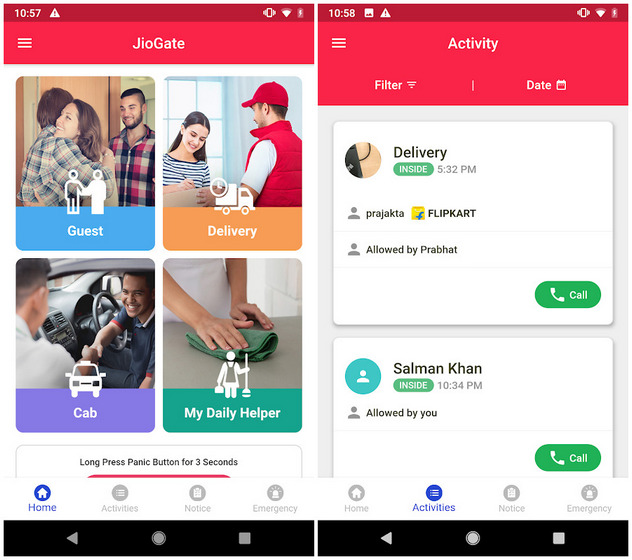 As a resident, one can only use the app if their society is already a part of the JioGate community. It will offer specialized passcodes that will allow residents and their visitors to enter and exit the complex without having to sign-in every time. It will also notify users every time their domestic helps enter or exit the complex and, will record their attendance automatically. The same feature will also be applicable for delivery guys, with notifications for every time they are at the gate.
One of the most interesting features of the app is that it will enable users to setup their smartphone as their intercom, thereby enabling them to allow or deny visitors right from the society gate, without having to deal with them at the apartment door. There's also a Panic Alert feature that will let the users send their current location to their family and security guard in case of any emergencies.
There's no word currently on when JioGate will go live for all users or if it is already being tested at some apartment complexes around the country, but we'll surely hear more on this subject in the days ahead.