While you juggle your personal and professional life, cleaning the house can sometimes take the backseat, which it shouldn't. You sure can hire a house help for cleaning, but keeping an eye on them is a tedious task in itself. So, if you are looking for a solution to this problem, a state-of-the-art robot vacuum cleaner can help you with your dull cleaning duties. And while the options are more efficient and affordable than ever, we suggest you look at the Roborock S7 Max Ultra, a robot vacuum cleaner. It's designed for people who do not compromise with cleaning and own a robot assistant smart enough to clean your house as per your whims. Keep reading to know why you need to own this amazing robot vacuum cleaner more than ever, along with its price and availability details.
Top 7 Reasons to Buy Roborock S7 Max Ultra Robot Vacuum
High Level of Convenience
The major benefit of robot vacuums is the ability to keep your home tidy without having to deal with dust and debris. With most vacuums in the market, people needs to empty the garbage manually when the container is full. This is not a great situation for those suffering from allergies.
With Roborock S7 Max Ultra, you don't have to worry about this, as it offers a complete hands-free cleaning experience using a complete Docking system called "RockDock Ultra." Instead of worrying about emptying the bin, the vacuum will empty itself into the cleaning dock, which has bags similar to those you would discover in traditional vacuums.
Once the bin is filled, after several cleaning cycles, you can remove it from the dock and throw it into the garbage. You won't even have to worry about cleaning the dock's surface either, as the RockDock comes with a self-cleaning ability that cleans the cleaner's bottom and its own surface.
Does More Than Just Vacuuming
Robot vacuums continue to advance with the introduction of new and improved technology. That means they can remove more than just dirt and debris off your floor. The new S7 Max Ultra combines a vacuum and mop into one single device.
In addition to vacuuming your floors, it can also be used as a mop for cleaning spilt food, dirt, and anything else you can think of using the built-in mopping pad.
Can Clean Carpets and Hard Surfaces
As you imagine a vacuum cleaner, your mind immediately envisions carpets. However, that's not true with the S7 Max Ultra robot vacuum cleaner. Whatever surfaces you've got in your home, such as tile or hardwood floors, this robot cleaner can quickly work out dust, dirt, and more.
Along with this, the S7 Max Ultra can clean along the direction of the floor to minimize scraping along the floor seam, thus, making the mop's brushes last long and preventing the floor edges from damaging. It also keeps your home looking clean and as new as always.
It can also detect the kind of surface you have at home and change the cleaning method based on it. For instance, if the carpet is recognized, the suction power can rise up to 5,500pa. It will be reduced to a lower level if it is back on a hard surface. Roborock S7 Max Ultra also has a VibraRise system that can remove dried stains 30% more effectively than a traditional robot mop with sonic scrubbing.
Supports Hassle-Free Charging
Like other modern-day electronic devices, the Roborock S7 Max Ultra is powered by a 5,200 mAh built-in rechargeable battery. There's no reason to fret about charging the battery of a dead vacuum. After commencing the cleaning process, the robot vacuum returns to its dock for recharging to stay charged and ready to go next time.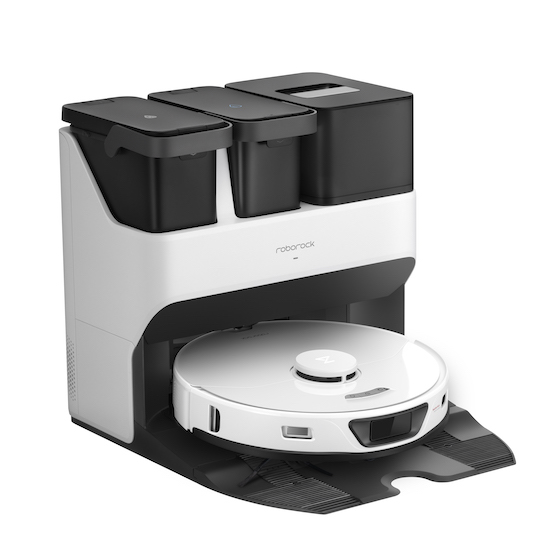 Set No-Go Zones for Robot Vacuum Cleaner
Like obstacles on the floor, there are likely areas in your home where you do not wish a robot vacuum to go, such as in your child's room or next to a pet's food dish and drinking bowl. You won't have to worry about the machine creating a mess or waking a sleeping baby.
Using the Roborock companion app, you can designate areas where the robot vacuum can't operate. You can also use the app to perform 3D Mapping of your home to make virtual walls using tiny sensors or something else you can put in the no-go zone. Mapping helps the robot understand the house design, making cleaning all areas of your house more effortless.
And while the robot can perform the mapping process, the smart app also offers you the availability to add furniture and create a detailed map of your house to ensure you get the best cleaning possible.
Advanced Sensors Help Avoid Obstacles
Older models of robot vacuums had trouble being stuck to cords, clothing, or any other obstacles on our flooring. However, this situation is avoidable with the Roborock S7 Max Ultra robot vacuum cleaner. Along with a full set of advanced sensors that allows it to navigate under & around your furniture and the edges, it also comes equipped with a Smart AI that lets you control the robot vacuum with your fingertips for efficient and customizable cleaning using the smartphone app, so you won't have to break a sweat in cleaning your home.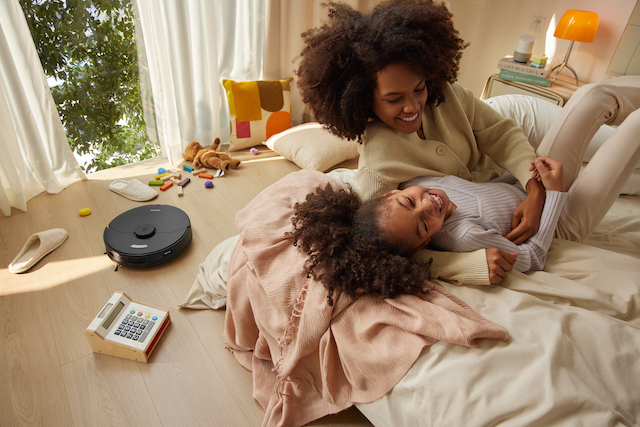 Automate the Cleaning Schedule
If you purchase a robot vacuum cleaner, it's likely to have built-in Wi-Fi so that you can connect it to the wireless network at your home. This opens up various features with the app that comes with the S7 Max Ultra robot vacuum cleaner. The best is the capability to build an automatic cleaning plan.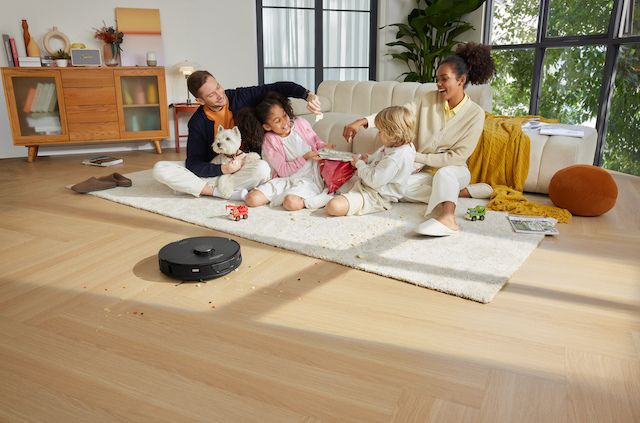 Do you prefer to be at home or away while the vacuum cleaner performs the dirty work? It's not an issue. Make a plan to clean the entire room or house during the week so you can return home to sparkling floors. When it's the weekend, you can let the robot rest for a while to ensure you can take advantage of the peaceful house.
Roborock S7 Max Ultra: Price & Availability Details
The Roborock S7 Max Ultra robot vacuum cleaner is priced $1,299.99 and will be available to buy on the company's official website and Amazon from 1st June 2023. The brand is also offering a discount of $299 (with the coupon costing $18.99), dropping the deal price down to $1,019.98. This is a sweet deal as you can hire a house help for the one-time price of just $1,000. Like the robot vacuum cleaner, users can buy the coupon code from the brand's official website from 1st to 10th June, and it will be valid for the next 20 days (from 10th June to 30th June 2023).
Buy Roborock S7 Max Ultra ($1,019.98)