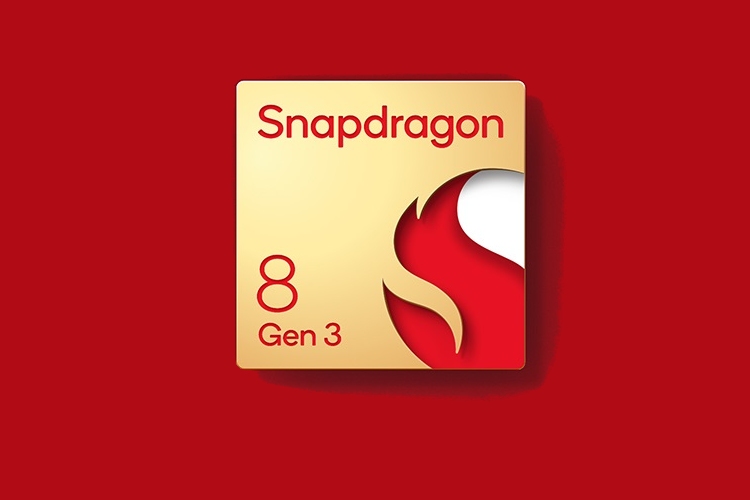 At the Snapdragon Summit 2023, Qualcomm finally announced the Snapdragon 8 Gen 3 flagship mobile chipset, the successor to the well-received Snapdragon 8 Gen 2. All eyes are on Qualcomm as last year it had a massive success on both counts, performance, and efficiency. So what is new with the Snapdragon 8 Gen 3? Is it using the new Nuvia-designed cores? To find out, let's go through all the specifications and new features of Qualcomm's latest mobile chipset.
Snapdragon 8 Gen 3 Packs a Powerful Hexagon NPU, CPU and GPU
The Snapdragon 8 Gen 3 is all about on-device AI this year, but we will come to that later on. First, let's talk about its architecture. The 8 Gen 3 is built on TSMC's 4nm process node and features an octa-core CPU cluster. It's still using the Kryo cores and not the Nuvia cores available on the Snapdragon X Elite.
The CPU on the Snapdragon 8 Gen 3 features a single Cortex-X4 prime core clocked at 3.3GHz, 3x Cortex-A720 cores clocked at 3.2GHz, 2x Cortex-A720 cores clocked slightly below at 3.0GHz and finally 2x Cortex-A520 cores clocked at 2.3GHz. Basically, the core setup is 1+(3+2)+2 with the Cortex-A720 core clocked at two different frequencies. It has a total of 12MB L3 cache.
According to Qualcomm, due to the newer ARM cores, the Snapdragon 8 Gen 3 has seen a performance improvement of 30% over the previous year's 8 Gen 2. And with this, Qualcomm has dropped support for the 32-bit architecture. Coming to the GPU, Qualcomm is using the best Adreno GPU on the Snapdragon 8 Gen 3 which is 25% faster than the Adreno 740 on last year's SD8Gen2.
At the same time, the new Adreno GPU still offers 25% greater power efficiency than the Adreno 740. It has also brought support for 240FPS gaming and can go down to 1Hz as well. The 8 Gen 2 already came with hardware-accelerated Ray Tracing support, and this year, Qualcomm has partnered with Unreal Engine to bring Lumen Global Illumination and reflections on the Snapdragon 8 Gen 3 to make the Ray Tracing experience even better.
Not to mention, the new Adreno GPU on 8 Gen 3 has introduced something called Adreno Frame Motion Engine (AFME 2.0) to generate frames in real-time, changing the frame rate to 120FPS from 60FPS while gaming. It's similar to Apple A17 Pro's MetalFX Upscaling tech.
Moving to the new Hexagon NPU on the Snapdragon 8 Gen 3, AI tasks are 98% faster and 40% more efficient than the last-gen NPU. It can run LLM models on-device and generate 15 tokens per second. For this, Qualcomm has partnered with Meta to run its LLama 2 model locally. According to Qualcomm, the SD 8Gen3 can handle LLMs trained on more than 10 billion parameters. It can generate images in less than 1 second which is crazy fast.
Other than that, the Hexagon NPU can process multimodal data from images, speech, and text. The ISP on the SD8Gen3 has also gotten AI capabilities. It can remove objects from videos, expand photos, perform semantic segmentation up to 12 layers, and enhance low-light videos significantly – all done locally. And for 5G connectivity, it is using Qualcomm's latest Snapdragon X75 modem. So what do you think about the new Snapdragon 8 Gen 3? Let us know in the comment section below.
---