Why is it so hard to remotely perform critical actions on your IT systems? A question that runs in the minds of many IT professionals; it's also the idea that sparked the birth of Pulseway. Pulseway began in 2011 with the aim to build a modern, easy to use software that manages IT infrastructure, irrespective of the device used. Today, Pulseway is loved by more than 50000 IT professionals across 80 countries.
Why Pulseway?
It's a real struggle for IT professional when it comes to network management. There are too many variables and too little helping hands to ease the pain of network management. This is where Pulseway comes in. Pulseway empowers IT pros to monitor and manage IT infrastructure without breaking a sweat.
Manage IT Anywhere, Anytime
Pulseway allows IT teams to be mobile-first. The Pulseway mobile app allows teams to remotely monitor and manage IT systems on-the-go. Respond to issues and troubleshoot problems efficiently by sending action commands from the device closest to you. This increases IT team productivity without members being stuck to their desk, leading to better work-life balance.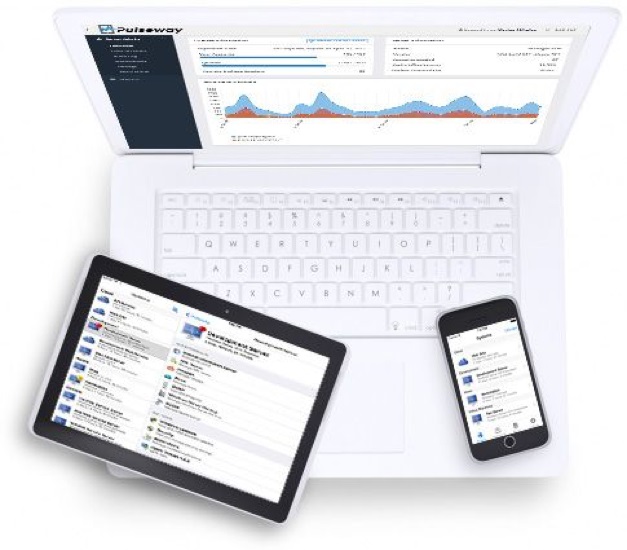 You don't need to be tech savy to navigate Pulseway. Its user friendly interface enables you to install the agent on the device of your choice and start using it straight away. A few clicks is all it takes to finish even the most complicated tasks. The best bit about Pulseway is even though it deals with highly sophisticated IT issues, one doesn't necessarily have to be an IT whiz to use Pulseway. The UI has been designed in a way that non-IT folks can use Pulseway with the same tenacity as IT professionals.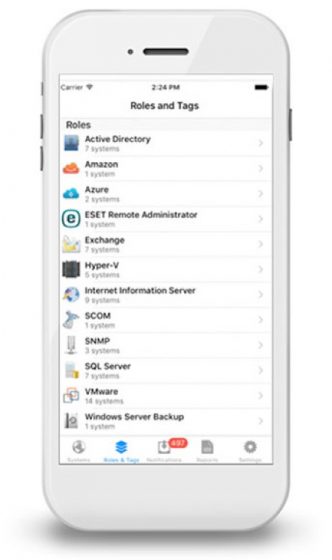 Integration with Other Applications
IT management is not one dimensional. It involves several processes which require various tools: using different applications for each of the processes can be taxing. Pulseway integrates with industry-leading vendors so IT teams achieve their goals, straight from one place. Integrations include Webroot, ConnectWise, IT Glue, to name a few.
Take Your Patch Management Game to The Next Level
Apart from the OS patch management, Pulseway provides patches for third-party applications. Update on-demand or schedule them for certain dates straight from Pulseway, ensuring there are no missing patches. Generate automated reports to see your patch compliance across the IT infrastructure.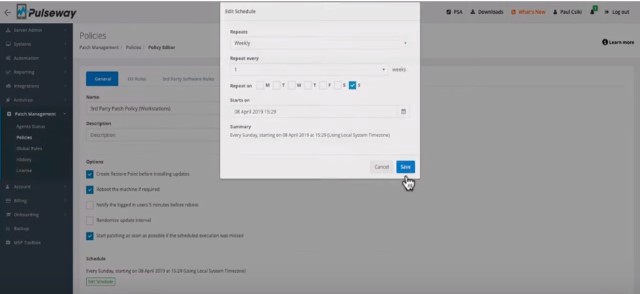 Identify the missing patches and update the systems to the latest versions. Efficient patch management keeps your IT systems secured against cyberattacks. And, Pulseway lets you do that both remotely and seamlessly. Pretty neat, eh?
Increase team productivity with automation
Mundane IT tasks are productivity killers for IT teams. Members are so fixated to complete repetitive tasks which usually come at the expense of their core tasks. Automation can help clear off these mundane tasks, leaving more time for team members to work on important ones. Build custom scripts to automate IT tasks in a jiffy. Whether it's a backup job, security checks, remotely deploy automation, from any device.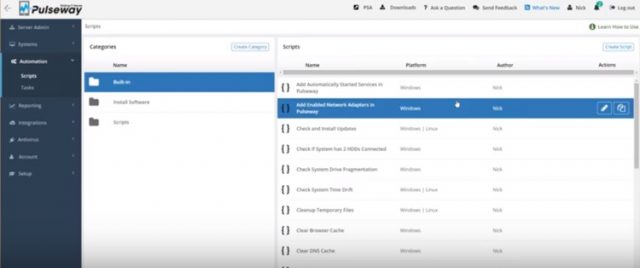 Pricing and Special Offer from Pulseway
Pulseway offers flexible pricing plans, where business enterprise offer starts at $85 a month and can be upgraded to any number of managed end points anytime. For individual users Pulseway also offers free account for unlimited period of time where the user can monitor up to 2 systems. Pulseway also offers multiple add-ons like third party patch management, antivirus, and backup service that can be chosen by user's preferences.
Beebom subscribers get straight 2 months off when they sign up to Pulseway Business Edition. All you have to do is click on the link below and mention the promo code 'Beebom' to our salesperson before making the purchase. The offer is valid till 31st of July 2019.