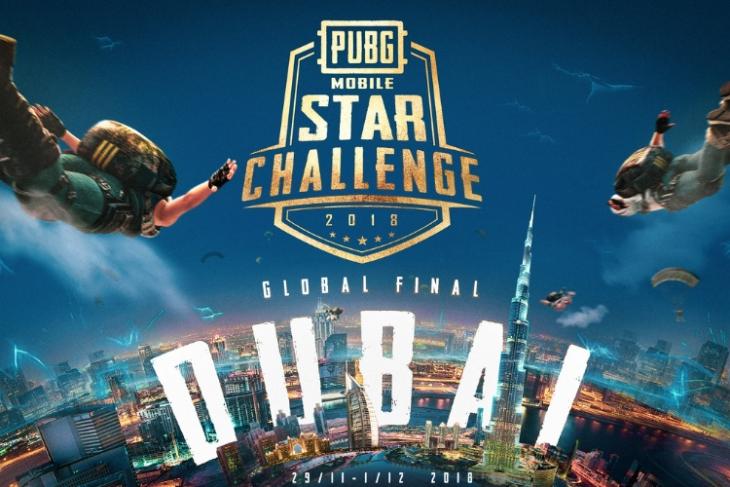 With over 20 million global active users, PUBG Mobile has truly become a mobile gaming phenomenon. Tencent Games and PUBG Corporation, the brains behind the battle royale game, are banking on this hype by organizing eSports events across the globe.
The Star Challenge is a 'first-of-its-kind' official eSports event, being organized in partnership with Samsung, that invites streamers, celebrities, professional gamers, and other internet personalities to grab a chunk of the hefty $400,000 price kitty.
The regional rounds of the Star Challenge have been underway for the past month and PUBG Mobile has now invited top 20 teams from Europe, Asia, North America, South America, Japan, Korea, and China to participate in the Global Finals at Dubai Festival Area.
More than 15,000 teams had applied to be a part of the challenge, however, only top 20 teams from each region will now compete to be crowned the best PUBG players over the course of three days, from November 29 to December 1.
While the global "Chicken Dinner" winners will be showered with a myriad of cash prizes, my colleague Tushar points out that the runner-ups will also get more than just bragging rights. The first and the second runners-up of the final round of this global championship will get $100,000 and $50,000 respectively.
On the other hand, the winning teams from each region will get $20,000, whereas the 2 teams trailing them will win $15,000 and $10,000. You can keep track of the challengers on PUBG Mobile's Facebook page right here.
If you're interested in watching your favorite PUBG Mobile streamers battle it out to grab that Chicken Dinner in Dubai, well, you can visit this link to pre-register to grab tickets to the event whenever they go on sale.
So, are you be interested in seeing the PUBG Mobile Star Challenge finals in Dubai? How excited are you to see PUBG Mobile become an official eSports game? Let us know your thoughts in the comments below.