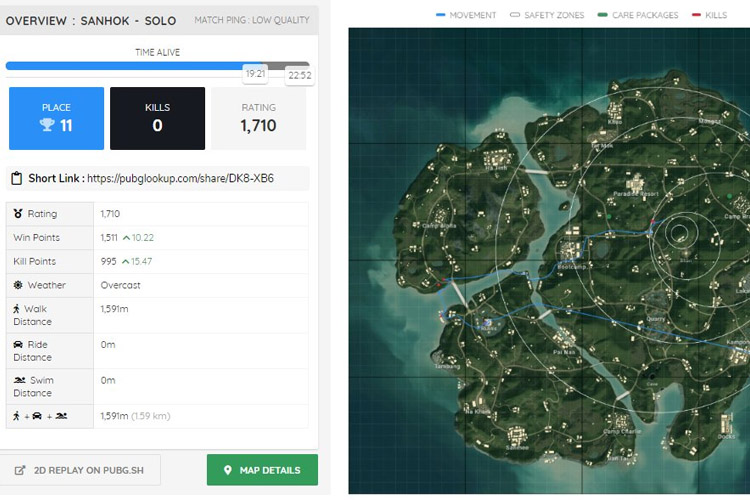 PlayerUnknown's Battlegrounds a.k.a PUBG has got to be one of the most popular online games this year. The game was recently made available for millions of other players by expanding to PS4 as well.
And although PUBG allows you to see your stats in-game, the developers have now shared an external application with which you can get a detailed look at your stats. Called PUBG Lookup, it is essentially a free website created by the community developer, and it lets you see your gameplay data.
PUBG Lookup provides extensive stats for PUBG players on PC, PS4, and Xbox.

PUBG Lookup is an application created by the community and made possible by the official PUBG API. Learn More: https://t.co/1A9j63L7IX pic.twitter.com/YPOaCjxDsS

— PUBG: BATTLEGROUNDS (@PUBG) December 18, 2018
In a blog post detailing the app, PUBG Corp noted that apps like these are made possible by the official PUBG API. Here's a quick look at a screenshot to show the kind of stats you'll be shown –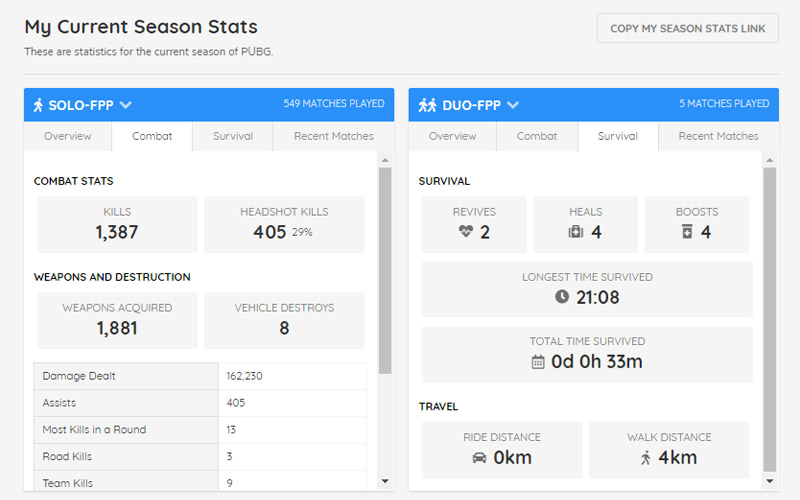 As you can see, the website will display stats for each game mode like SOLO-FPP, DUO-FPP, etc. Additionally, you also get options to switch between different tabs like Overview, Combat, Survival, etc. and see relevant stats.
The Overview will show you the number of wins, kills, and other general stats about your gameplay. Combat, as the name suggests, will go into a bit more detail about the types of kills, weapons used, and more. The survival page will show you things like the number of times you've revived a player, boosts used, etc. Honestly, it's more detailed than I thought it would be.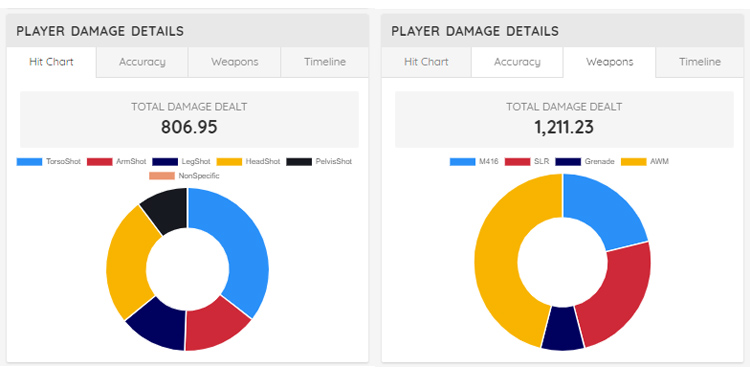 If you want to dig a little deeper and filter your stats for a particular map, then that's an option as well. I personally spend a lot of my time playing on Erangel, so the fact that I can filter the stats just for that particular map helps me track my achievements.
How to Use PUBG Lookup
In order to use PUBG Lookup, you can simply visit the site here, and start by linking your PUBG account. Once done, you'll start seeing all the relevant stats. It doesn't cost you anything and it works on iOS, Android, Windows & Mac. There's also an option to save it to your home screen as a native app. There's also an option to search for other players to compare your stats. This will allow you to find all of your friends' and favorite streamers' stats all in one place. Pretty cool, right?
The blog post also noted that the developers are working on some new features including additional ways to compare players, and features designed specifically for tournament organizers.
The PUBG Lookup application is now live, and you can check it out here. It'll help you get a better understanding of your game, and help you step up your game. You can check out your stats across PC, Xbox One, and PS4.
---