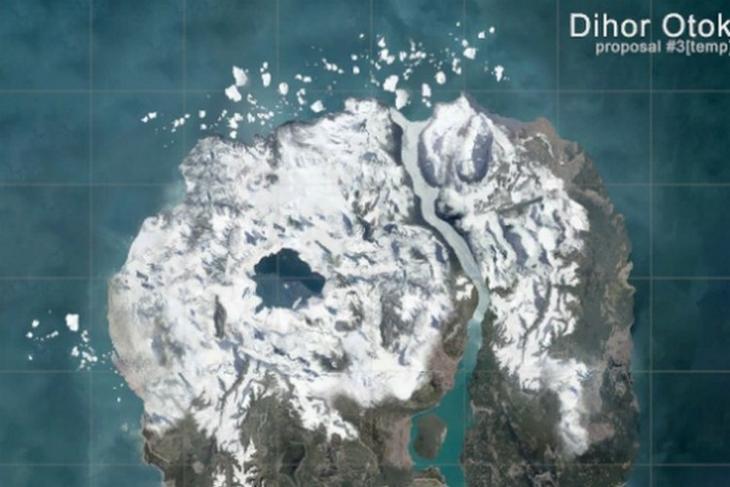 The training mode was officially released for the PUBG test servers late last week, and dataminers have now revealed that the game will receive a few more features pretty soon. According to information from leaked game files posted on Reddit, PUBG will very likely offer up a new map called 'Dihor Otok' in a future update.
The new map will seemingly depict a snowy and ice-filled terrain for the most part, but will also include patches of vegetation, as can be seen from the image below. Some of the points of interest within the map will include Cosmodrome, DinoPark, Villa, Town, Cement Factory and Castle.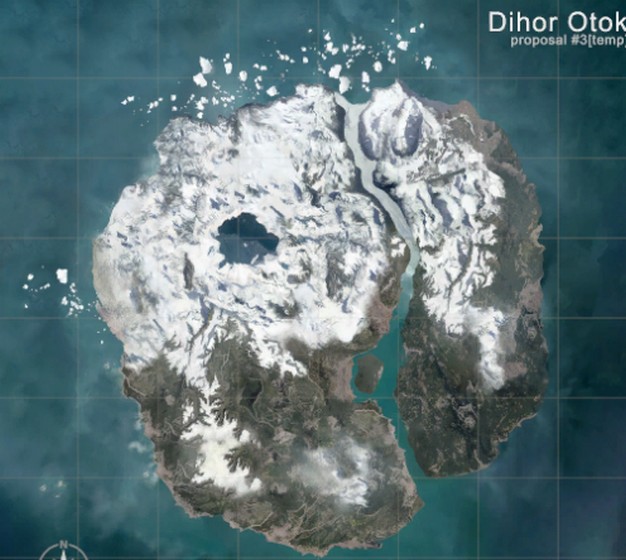 It's not immediately clear when the Dihor Otok update will hit PUBG, but when it does, it will be the game's fourth available map after Erangel, Miramar and Sanhok, the last of which was added just a few weeks ago. The new map will apparently feature a 6×6 landmass, making it smaller than the first two maps but larger than the third one.
Reports suggest that the new map will be added to the game at some point this fall, but neither PUBG Corp nor Bluehole is yet to announce anything officially on the issue. However, if speculations about a fall update is correct, Dihor Otok should hit the test servers pretty soon.
The leak also reveals that a new game mode called "conquest" will be on the way alongside a night mode ("weather_night") that could add a whole new dimension to the gameplay experience. The massive image-dump on Imgur also revealed a number of other additions, including C4 explosives and what looks to be a rusty, old Volkswagen Beetle.