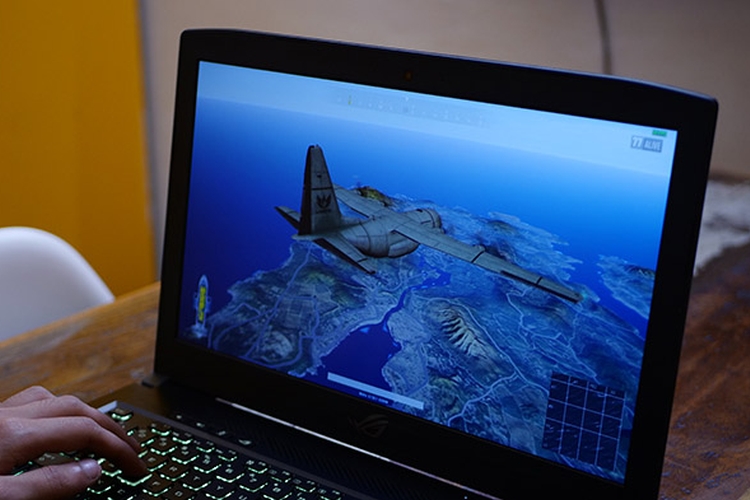 If you didn't know it yet, battle royale games are the biggest thing in gaming these days. While Fortnite is raking in millions of dollars from hardcore fans, PlayerUnknown's Battlegrounds or PUBG which kicked off the battle royale craze is also trying to get a revenue boost from its game.
PUBG is on sale for the very first time on Steam. The game has been available for Rs 999 on Steam since the Early Access release in March 2017, but now for the first time ever, PUBG is on sale under which you get 33 percent off, bringing it down to Rs 669. It is worth making a note that this is a limited time sale which ends on July 5.
In the sale announcement post, PUBG Corp noted that the game has reached over 400 million total players worldwide. "With PUBG Mobile included, there are now over 400 million registered PUBG players worldwide. Over 87 million people play PUBG every day across all our platforms."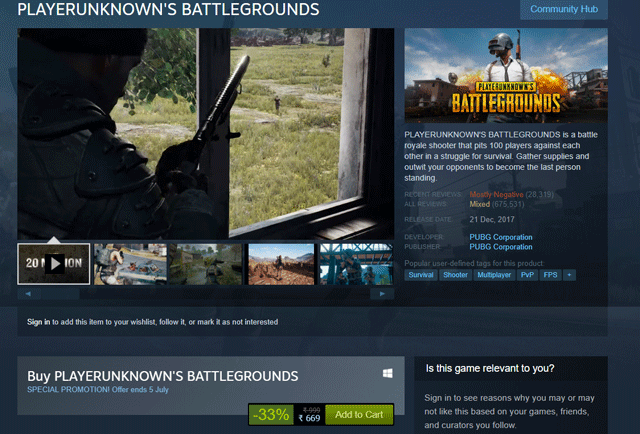 While fans mostly talked about the bugs and the flaws in the game in the comments, PUBG noted that they are working hard to accommodate so many players and are looking to add more content in the near future. "We're going to keep working on new content and improvements for all versions of the game. We know there's still so much we can do to make PUBG a better game for our players."
Thank you to our more than 400 million players worldwide across PC, Xbox, and Mobile. In honor of this milestone, PUBG on Steam is now on sale at a discount for the first time ever.

More info: https://t.co/ZhbhOs1TGf

PUBG on Steam: https://t.co/ikoUcZ6TI3 pic.twitter.com/JwOa3zdz3O

— PUBG: BATTLEGROUNDS (@PUBG) June 19, 2018
PUBG Mobile got a major update this week with the Royale Pass season 1 kicking off to help PUBG win the battle against Fortnite when it comes to in-game purchases. It remains to be seen whether the sale and the Royale Pass combined will have a positive impact on PUBG's bottom line.
Buy PlayerUnknown's Battlegrounds for PC on Steam (Rs 669)
---