Popular battle royale game PlayerUnknown's Battlegrounds, commonly known as PUBG is gaining support for cross-platform play on consoles, announced the company during Inside Xbox Gamescom presentation yesterday.
"Cross platform play between Xbox One and PlayStation 4 gamers will be available for testing on the PUBG Public Test Server (PTS) beginning in late September and will hit live servers in early October," reads the official blog post of Xbox.
This essentially means that you could finally team up with that one friend who always purchases the opposite of the gadgets you own. However, the blog post has not explicitly made it clear if players could team up with opposite console mates or if it would be like an Xbox One squad vs PlayStation 4 squad kind of implementation.
That confusion would be clarified once the feature hits the PUBG Public Test Server (PTS) later next month. Also, cross-play will be available in all servers starting October if the implementation doesn't cause any major performance flaws or hiccups. This change will effectively reduce the match-making times for both Xbox One and PS4 users and hence, players will see this update as an absolute win.
You will also be able to view the device each player is using on the leaderboard so that you can get a rough idea of where the real pros are at, and the console they use as you can see in the below image.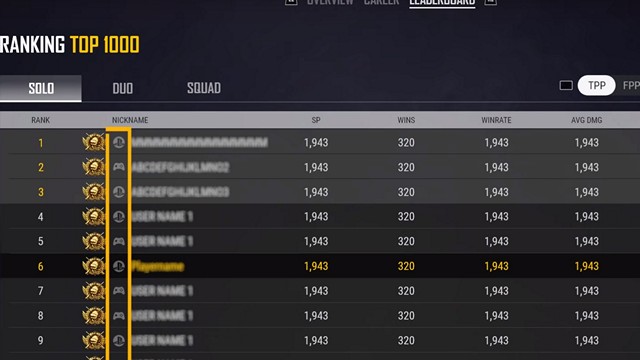 PUBG Corporation is also focusing on bringing updates faster to the consoles. The company will work towards bringing any new updates within two weeks of hitting the PC version which is quite good for console enthusiasts.
Also, do not forget to check out PUBG Season 4 trailer down below which will be live on August 27 that comes with season 4 Survivor Pass, the usual rewards and visual improvements to the Erangel map.
---