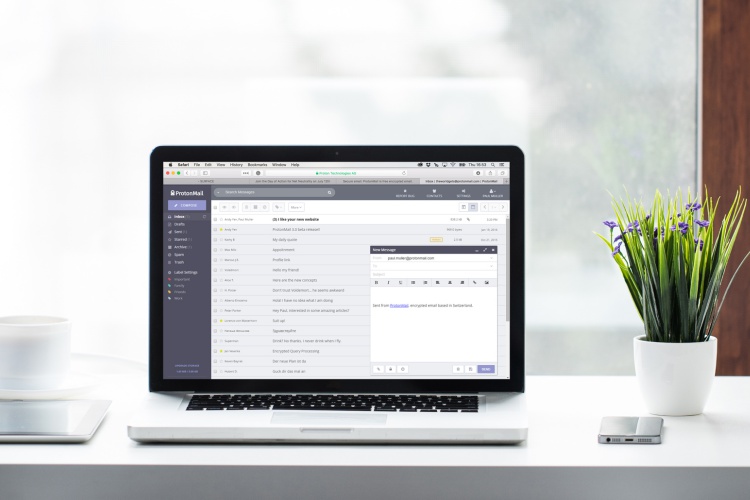 ProtonMail, the encrypted email service that's wildly popular among privacy enthusiasts, is debuting a new encrypted contacts manager tool to make conversations even more secure. This tool is an updated version of ProtonMail Contacts, which will help you protect contacts details from being accessed by an unknown intruder as they will all be digitally signed here on out.
In an official blog post, ProtonMail details that their new contacts manager tool uses 'zero access' encryption to make storage of potentially sensitive contacts highly secure. The contact details will only be visible to you and cannot even be accessed by ProtonMail itself because they're digitally signed upon saving. Every field of the contact details, be it the email-id or phone number, that's been encrypted will don a checkmark and lock icon next to it.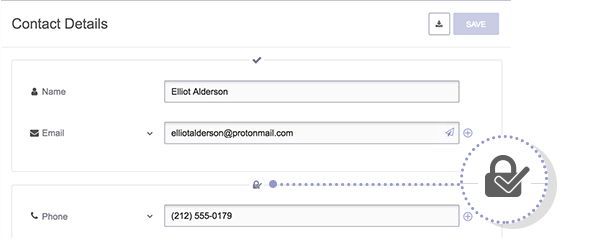 Though the company has taken numerous measures to encrypt the contact details, it says that hackers might try to intercept your conversation and change recipient's email or phone number to trick you into interacting with malware. But, with the encrypted contacts manager app, it'll be nearly impossible as the digital verification of the contact will fail and ProtonMail will display an error (as seen below). This makes the digital verification key an integral part of their security experience, while also differentiating the service from competitors.
The new and secure contacts manager tool will go live with ProtonMail version 3.12, after almost a year-long toil for the development of this feature. The company has dubbed the tool to be the first fully-encrypted contacts manager app that incorporates digital signature verification and zero access encryption.
So, if you're concerned about the privacy of your contact details, this should be your go-to app. It'll surely serve as a huge security benefit for many people, especially journalists who need to guard the identity of their sources. Are you planning to use ProtonMail's encrypted contacts manager? Tell us in the comments section down below.
---