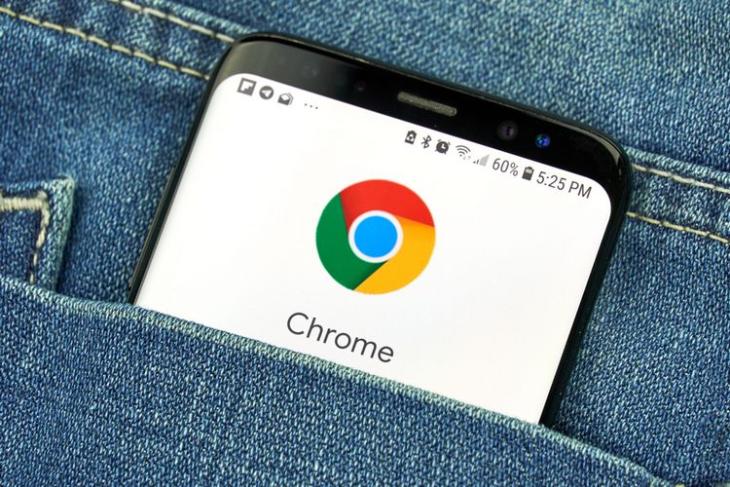 Rolled out earlier this week, Chrome v89 on Android now lets users 'preview' hyperlinked webpages instead of opening them in a new tab. The feature has reportedly been in testing since 2018, and you could enable it via a Chrome flag in the Canary and Beta channels until now. First spotted by 9to5Google, this feature is now available in the stable version of Google Chrome on Android.
Now 'Preview' Webpages Before Opening Them on Chrome Android
The 'preview' feature is reportedly part of a server-side update that has only just started rolling out. Users will now see a new 'Preview Page' option in the context menu that pops up when you long-press on any hyperlink on a webpage in Chrome. Selecting that option will produce a slide-out display with the site's favicon, page name, and domain on the top bar.
The top bar of the preview page includes a link (the arrow icon) to take you to the main webpage, as well as an 'X' icon to close the preview. You can also close it by swiping down from the top. Do note that you can partially minimize the preview pages, which will enable you to read the content on the original web page in the background. You cannot, however, resize a preview page. It requires you to open the web page in a separate tab.
Niche Feature, But Extremely Helpful
The 'Preview page' feature in Chrome will come in handy when you want to compare information on two different webpages or check details without switching between multiple tabs. Now that it's available on Android, one will be hoping that Google will also find a way to roll it out on desktop going forward. Either way, the feature has just started rolling out universally, and you can update Google Chrome from the Play Store to try out this feature.