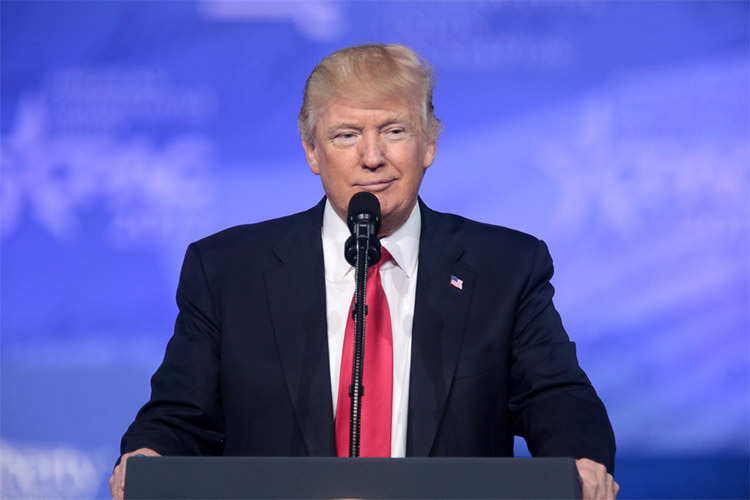 The Trump administration banned Chinese electronics manufacturer ZTE from selling its products in the US last month over security concerns and alleged violation of a trade agreement. The company faced a seven-year ban, during which it could neither sell its products in the US nor procure parts/software from US-based companies. Days after the ban was imposed by the US Department of Commerce, ZTE released a statement, saying that it won't accept the 'unfair' penalties and would seek legal action.
Earlier this month, ZTE submitted a request to the US Department of Commerce to issue a stay on the export ban and allow the company to resume its operations in the country. While the Department of Commerce hasn't fulfilled ZTE's request yet, it seems like the company might now have an unlikely savior – President Donald Trump.
https://twitter.com/realDonaldTrump/status/995680316458262533?ref_src=twsrc%5Etfw&ref_url=https%3A%2F%2Fwww.androidcentral.com%2Fpresident-trump-working-get-zte-back-business&tfw_site=AndroidCentral
In a recent tweet, President Trump revealed that he was working closely with President Xi of China to get ZTE back into business. In the tweet, Trump wrote:
"President Xi of China, and I, are working together to give massive Chinese phone company, ZTE, a way to get back into business, fast. Too many jobs in China lost. Commerce Department has been instructed to get it done!"
While the announcement is rather unexpected, it may mean a lot for the company, which is losing increasing amounts of money with each passing day. As of now, neither parties have revealed how soon the company will be able to get its operations back on track in the US.
It's worth noting that Huawei is also facing a probe by the Federal Bureau of Investigation (FBI) and the Office of Foreign Assets Control (OFAC) for allegedly sending US technologies to embargoed nations, including Syria, Iran and North Korea. If the charges hold true, Huawei might also face a similar trade ban in the US.
---