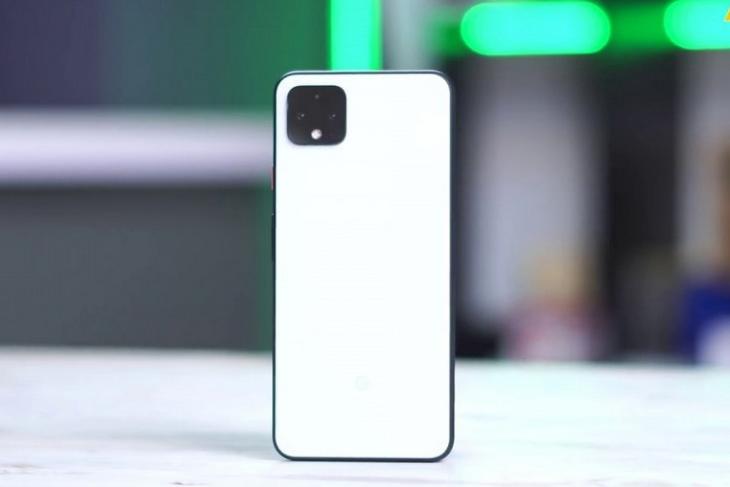 Ahead of its expected launch next month, the Pixel 4 XL has seemingly been leaked in all its glory via a number of hands-on videos on YouTube. From what we could find, there were at least three videos on the YouTube – all from Vietnamese channels – professing to show off what seems to be Google's upcoming phablet. There's no word on how these guys got access to the phone, but they do seem to confirm the 'Smooth Display' toggle to automatically switch between 90Hz and 60Hz refresh rates to maximize battery life.
The first video comes from a channel called AnhEm TV, which shows off the device in a white color with matte black borders. However, it seems as though the software in the phone is still an early build that's highly buggy at the best of times. The video shows off a new camera UI, although, the front camera wasn't even working for the most part. However, the video did confirm the presence of a few other interesting features, including the Screen Attention mode and Ambient EQ.
The next hands-on video is from the channel Duy Thẩm, which also showed off the white version of the phone and seemingly compared its camera setup with that of the newly-announced iPhone 11 Pro / Pro Max, but again, the front-facing camera just wouldn't work. Overall, it was an interesting little 5-minute video that gave us a bit of an early look into the upcoming phone, but didn't seem to reveal a whole lot more.
The final video on the Pixel 4 XL is from a channel called Rabbit TV, and it's by far the longest and the most exhaustive of the lot. It shows off the device in three colors – white, black and coral, all with matte black borders. While it was difficult to follow the conversation because of the obvious language gap, the hosts seemed to mention 'Soli' a couple of times in an apparent reference to the Soli radar chip that is expected to aid gesture control in the new device. Sadly, though, there was no demo of the chip in action.
The video also shows off some sample shots from the upcoming phone and compares them to images from the Pixel 3 XL, showing some crucial improvements, as can be see in the screenshot below.
Featured Image Courtesy: AnhEm TV (via YouTube)