Google's annual developer conference, Google I/O 2019 kicks off tonight. And though the arrival of the first stable beta of the next flavor of Android is ordinarily the highlight of the event, there's a new hardware unveiling happening this time around and it's going to be the showstopper this year. Yeah, we're talking about the Pixel 3a and 3a XL, which will be the first smartphone launch at I/O ever, making it a center of attraction for everyone.
It was recently revealed that the flagship Pixel 3 lineup is selling worse than last year's Pixel 2, hence, Google is pulling out all stops to save face for its hardware division. The Pixel 3a series has been rumored to be coming for the longest time but it seems Google fast-tracked its launch.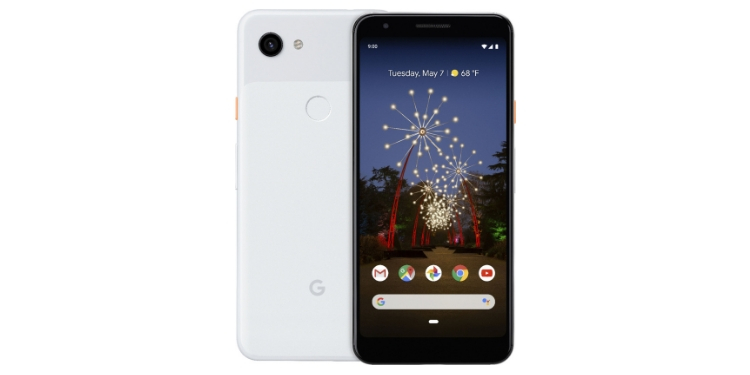 The leaks and rumors became rampant over the past few months, with the smartphone mistakenly being listed on Google's web store and specs sheet making its way online. If you've been craving a Pixel camera experience at an affordable price, then Pixel 3a will surely be an exciting announcement for you.
However, the one looming question which haunts us all still remains – will a Pixel-grade camera be enough to make the Pixel 3a alluring for users? Plus, will this mid-ranger be priced aggressively enough to survive in the value-driven Indian market? We're here to explore the same just hours before the Pixel 3a goes official.
Pixel-Grade Cameras FTW!
From what we can all deduce, Google is going to bank on 'one significant thing' to market its upcoming mid-range smartphone – the cameras. The Pixel 3 flagship is known to offer a camera experience like none other in the smartphone market, even if its performance is sometimes a little finicky. Google is expected to take this proven formula and replicate it on their mid-range offering that'll officially be unveiled at I/O 2019.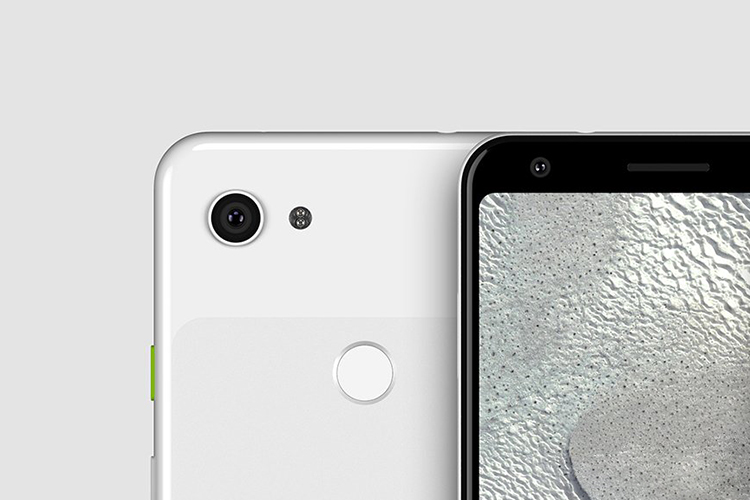 The Pixel 3a is rumored to feature the same 12.1MP single rear sensor we've seen on the Pixel 3, minus the dual-camera selfie setup to distinguish it from the flagship. This can be justified as a price-cutting measure to build a mid-range Pixel. However, whatever be the camera setup, Google heavily relies on computational photography to deliver the excellent results (accurate edge detection & lifelike bokeh in portrait mode) we're all a fan of. Most phone makers deliver the same experience using dual rear-camera setups.
Delving a bit more into the hardware side of things, all this would surely require Google's proprietary Pixel Visual Core chip to be in tow here to handle the image processing tasks, as it has been doing since the Pixel 2 days. It undertakes complex imaging and machine learning jobs, processes HDR images 5 times faster, and offers an overall enhanced camera experience to users.
In addition, it was recently confirmed that the Pixel 3a is going to feature all awesome camera features we've already seen on Pixel 3, including Night Sight. This means the mid-range Pixel 3a won't be far off from the flagship camera experience and will also vividly see in low-light conditions (or entirely dark ones). The leaked marketing material talks about the same saying – "You'll never want to use your flash again. Night Sight lets you capture rich detail and color, even in the dark."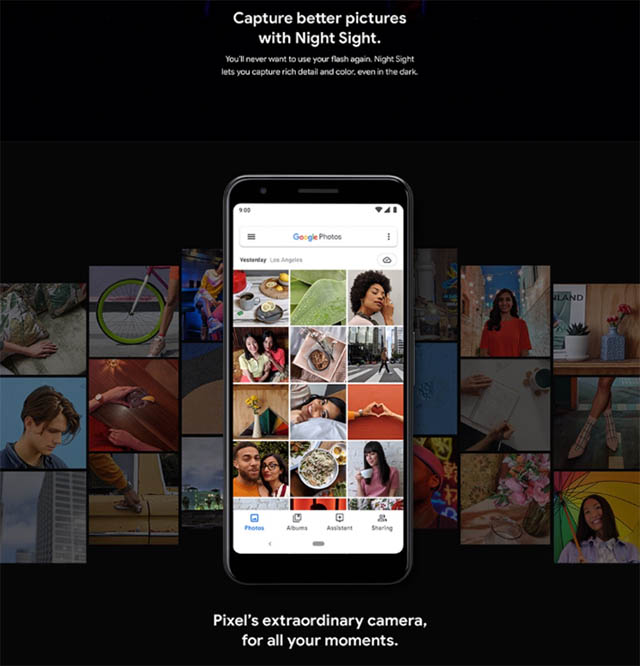 What this entails is that the mid-range Google Pixel 3a and 3a XL are going to deliver a much-appreciated flagship camera performance for almost half the price. All the bells & whistles of Google's flagship experience will be on board and that's impressive, however, value for money users see beyond just the camera.
Apart from the camera experience, which will be the 'biggest selling point' for this mid-range Pixel 3a and 3a XL, it also has two other factors that might affect your purchase decision. Those being, the software (including timely updates) and performance of the smartphone. We will talk about the rumored pricing, which is another significant factor contributing to overall sales, towards the end.
Performance Powerhouse?
Let's talk about the performance first as that's going to be one of the major things that'll tick people off about the Pixel 3a series even though they're the mid-range offering from Google.
The Pixel 3a is expected to be powered by the Snapdragon 670 chipset whereas the Pixel 3a XL could feature the Snapdragon 710 chipset. Both of these are mid-range processors from Qualcomm and boast a somewhat similar specification set with a minor difference in clock speed and GPU.
Snapdragon 670 is an octa-core chipset, built using the 10nm fabrication process, and is employing Kryo 360 cores as compared to the Kryo 460 ones we see on the Snapdragon 675 chipset. The Snapdragon 670 chipset has a 2-core cluster clocked at 2.0GHz and the other 6-core cluster clocked at 1.7GHz, whereas the Snapdragon 710 SoC is clocked at a slightly higher 2.2Ghz.
This means the Snapdragon 670 may not be on equal footing in processing power when compared to Snapdragon 675, now being popularised by the Redmi Note 7 Pro, but it's going to be more power efficient. And it does have a superior GPU in tow. Snapdragon 670 is backed by Adreno 615 GPU as compared to the Adreno 612 GPU on the Snapdragon 675, so better gaming performance can be expected out of the Pixel 3a.
You can check out the specifications of both the Snapdragon chipsets attached right here:
Snapdragon 670
Snapdragon 710
Process node
10nm
10nm
CPU architecture
2x 2.0GHz Kryo 360 (Cortex-A75)
6x 1.7GHz Kryo 360 (Cortex-A55)
2x 2.2GHz Kryo 360 (Cortex-A75)
6x 1.7GHz Kryo 360 (Cortex-A55)
GPU

Adreno 615
Adreo 616
DSP
Hexagon 685
Hexagon 685
ISP
Spectra 250
Spectra 250
Connectivity
X12 LTE modem, Bluetooth 5.0
X15 LTE modem, Bluetooth 5.0
Quick Charge
Quick Charge 4+
Quick Charge 4+
Snapdragon 670 is basically a slightly less powerful Snapdragon 710, which I know you'll find on the Realme 3 Pro (you don't need to fill up the comments section with it) but this doesn't mean your Pixel 3a or 3a XL won't breeze through your day-to-day duties rather well. Snapdragon 670 can easily handle multi-tasking,
You don't necessarily need an 800-series processor in every smartphone in each & every price bracket to be able to carry out your tasks on the go — that too without any qualms.
No-frills Android Experience
The Pixel moniker itself is enough to make users realize that you will be getting a pure Android experience, free of any bloat or ads that have come to plague a ton of custom Android ROMs like Xiaomi's MIUI and Samsung's Experience UI, out of the box. This is possibly the reason a lot of users are making a switch to Android One phones or OEMs who're promising an ad-free experience.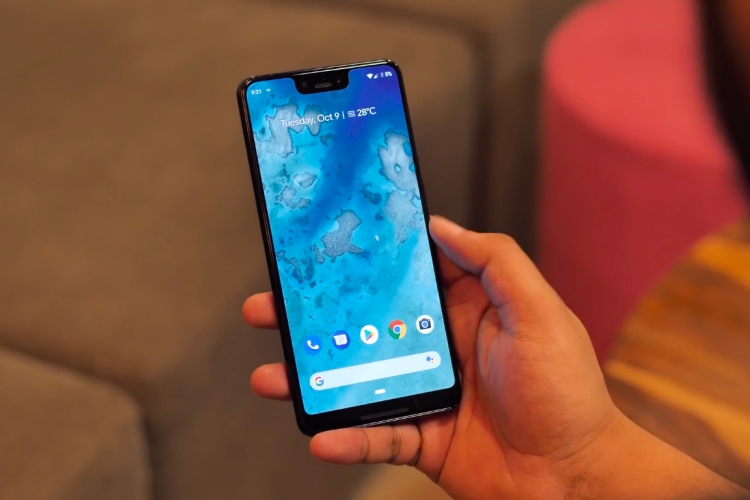 Another benefit of picking up the Pixel 3a, as per the leaks, could be the promised three years of major Android updates (i.e Android Q, R, and S) and security patches as well. It means you'll be one of the users who will have the chance to test out all the new Android features before anyone else. This is a key attraction of Android One phones and if you prefer to tinker around, and test out new Android flavors, then the Pixel 3a is meant for you.
Pixel 3a: Could it Turn Out To Be a Success Story?
Ummm, not really. This is a really tough question to answer. I mean, users do prefer and appreciate a good camera experience out of the box. We cannot deny that Pixel 3 set the bar too high and is still regarded as having one of the best cameras on a smartphone by most. However, Google porting the same experience to its mid-range Pixel 3a lineup, I believe, won't be enough to grab the attention of the majority of users — especially in an uber-competitive market like India.
Apart from the cameras, the Pixel 3a will be a decent performer and have a best-in-class software experience, but the rumored pricing of this mid-ranger is expected to start from $399 (roughly Rs 32,999 when you take into account shipping costs and taxes for India). This puts Google's latest addition to its Pixel series squarely between the budget flagship and true flagship phones one can get in the country.
The processor, benchmark scores, and the performance are a priority for the users here and offering a Snapdragon 670/Snapdragon 710 chipset at Rs 32,999 would come as the biggest disappointment to most. The precedence of "camera performance is lower than a performance powerhouse", and why wouldn't we worry about it when we've seen Pixel 3 riddled with issues since its launch last year.
India is a value-for-money driven smartphone market and Poco F1 sure has spoiled everyone in the last 6 months.
Such is the case also because of Snapdragon 800-series chipset-powered smartphones becoming available at a similar or lower price in the Indian market. This is leading most phone makers to adopt an even aggressive pricing model to stay locked in the game & ultimately, Google will need to understand the same.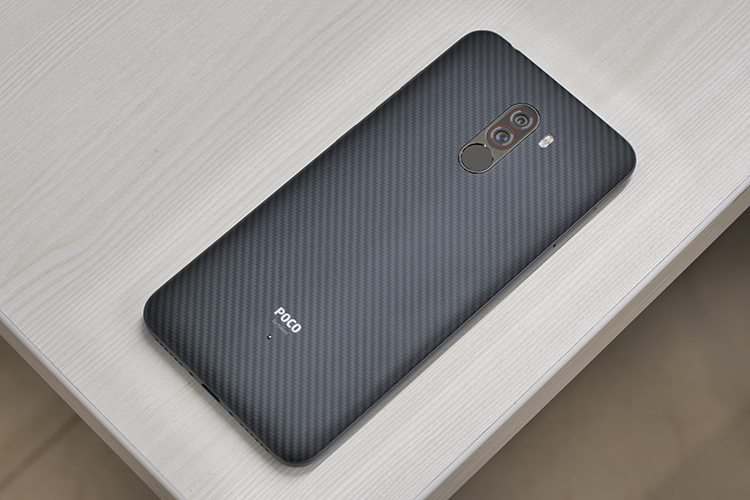 I mean, if you choose to spend 10 grand less than the leaked Pixel 3a price, then you can pick up the Poco F1 (or the Poco F2 in coming months) with a flagship processor, IR Face Unlock, and quite good cameras. If not that, you can shell out about 5 grand more to grab the OnePlus 7 series, launching globally within a week, for a more fluid and snappier user experience. Basically the best-in-line hardware and software you can get in the Rs 30,000 price bracket. Where does the Pixel 3a land then?
Well, Google itself will bank on Pixel 3a's camera prowess to sell the smartphone and it'll certainly find a niche in users who've been longing an affordable Pixel experience. I mean, they get one of the best camera quality, a no-frills Android experience with timely updates and latest features, a modest performing mid-range processor all packed inside a handy-dandy device to boot. I also feel users would point out that it's not up to the standards of modern devices with notches or smaller bezels. Thus, the Pixel 3a would again cater to a niche market and not the masses which Google is aiming to capture with it in India.
"Pixel 3a is in between a rock and hard place Even Before LAunch, with no escape in sight!"
With only a few hours to go until the Google I/O 2019 keynote, where the Pixel 3a series will finally be unveiled officially, all that remains to be seen is whether Pixel 3a would be a saving grace for Google's hardware division or not. We're skeptical of the fact whether the camera and software experience be enough to satiate the masses — especially in India. I know Pixel 3a would certainly appeal to the international audience as a perfect alternative (if slightly underpowered) to the Galaxy S10e or iPhone XR because of the cameras.
The flagship Pixel 3 lineup has been a disaster, with sales not matching the shipments of the Pixel 2 which was plagued with its own issues. All of this could be attributed to the design choices and memory management issues on Pixel 3's, but who can confirm that the Pixel 3a won't be faced with the same. All this makes me skeptical about Pixel 3a becoming a success story for Google.
Do you think Pixel 3a will be able to save Google's plummeting hardware business? Or is Google too late in launching a mid-range smartphone? Tell us your opinions down in the comments section.
---
Load More