Paytm is already a leading digital payments platform of India that offers you access to all banking services, flight or bus ticket bookings, recharges, bill payments and more. But, the platform is now gunning to become a one-stop shop for everything. Paytm has announced today that users will have access to live TV, news, cricket updates as well as entertainment videos via Paytm Inbox.
Yes, you're reading it right. Everyone's trusty digital payments wallet is soon going to be cluttered by a host of content or games through the existing 'Paytm Inbox' section.
Paytm Inbox, for those unaware, is an in-app messaging service that was launched earlier last year to allow users to chat and send or receive money from their friends/ family at the same time. The feature is, however, now being expanded to a full-stack service and will be bringing the content at no extra cost.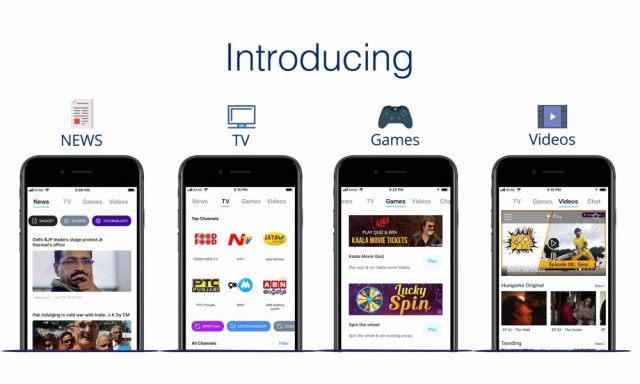 For the content, Paytm has partnered with the likes of Hungama, UC News, and Yupp TV, among others. Live TV, on the other hand, can be streamed via Aaj Tak, India Today, Zoom, 9XM, ETNow and other regional channels.
Talking about the revamped Paytm Inbox, Paytm's Senior VP Deepak Abbot said, "We will now be offering various kinds of content from news to live TV to entertainment videos and Games to further strengthen our relationship with customers. Paytm has fast emerged as a super-app for India and we will continue to add more offerings to our portfolio, giving our customers one more reason to use Paytm every day."
The primary aim of this expansion is that Paytm wants to encourage its users to spend more time using the Inbox feature, which had been lost among other popular features of the app. The app currently has close to 120 million MAUs but it now wants to grow the number of sessions and time spent on the app with these new features.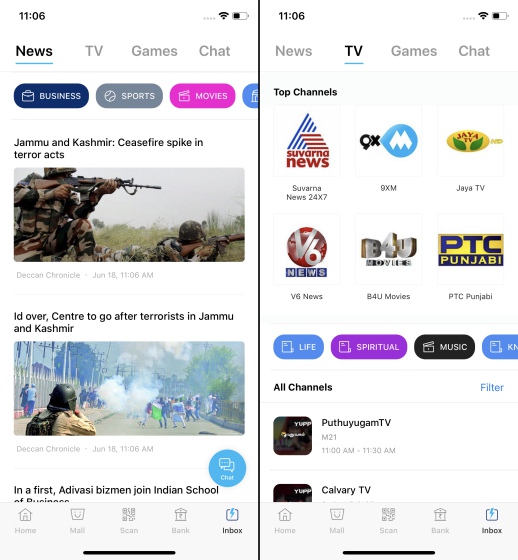 The updated Paytm Inbox has been rolled out to iOS users and can be expected to reach Android devices over the next week. So, are you excited to see live content in the Paytm app? Let us know in the comments below.