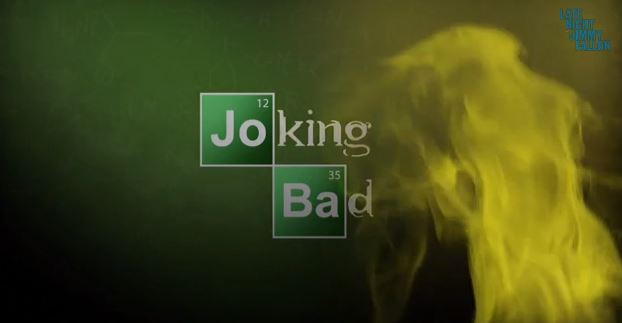 In a popular American late night talk show, Late Night with Jimmy Fallon, Jimmy Fallon, the presenter of the show came up with hilarious parody of hugely popular TV drama, Breaking Bad.
In the parody, the whole idea of cooking and selling meth is replaced by creating and selling jokes. It is better than it sounds, check it out. Enjoy!
I hope you enjoyed the post. Share it in your network.
SEE ALSO:
Online Shopping Experience in Real Life ( Funny Videos)