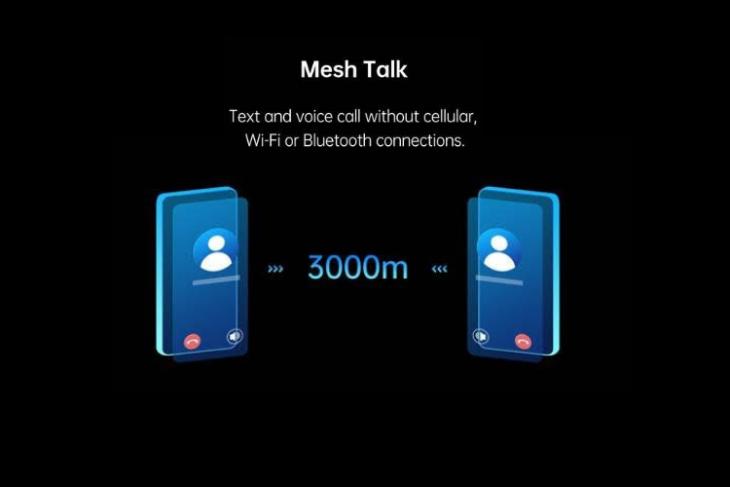 Alongside the unveiling of the world's first under-screen camera prototype phone, Oppo also decided to show off a new communication technology at MWC Shanghai 2019. It's been termed MeshTalk and enables users to communicate with other users over a short (let's say rather medium) distance without the use of any form of cellular, Wi-Fi or even Bluetooth connectivity.
MeshTalk protocol, described as a proprietary decentralized communications technology, allows the transmission of texts, voice messages, and real-time voice calls in a range of 3kms without the need for external connections. Oppo's customized the communication chipset inside your smartphone to make it possible for the same to communicate over longer distances while still being pretty power efficient.
As for how it works, Oppo explains in a press statement that MeshTalk works using the creation of an ad-hoc local area network (LAN) to establish a communication means in between any and all Oppo devices that are in signal range of one another. This protocol expands communication range via signal relay and can be used between devices over a range of 3 kilometers in an open field.
Yes, it doesn't work with just two Oppo devices but can be used to communicate with a large number of Oppo devices in an area. They'll not only help relay the signal, but also communicate with those on the ad-hoc network.
Oppo is currently working towards making MeshTalk more efficient such that you will be able to communicate with other Oppo users in the neighborhood (a cluttered & complex urban setting) over a distance of 3kms. The company discusses the use of the MeshTalk tech in situations, like extreme environments, emergency communications, and outdoor environments.