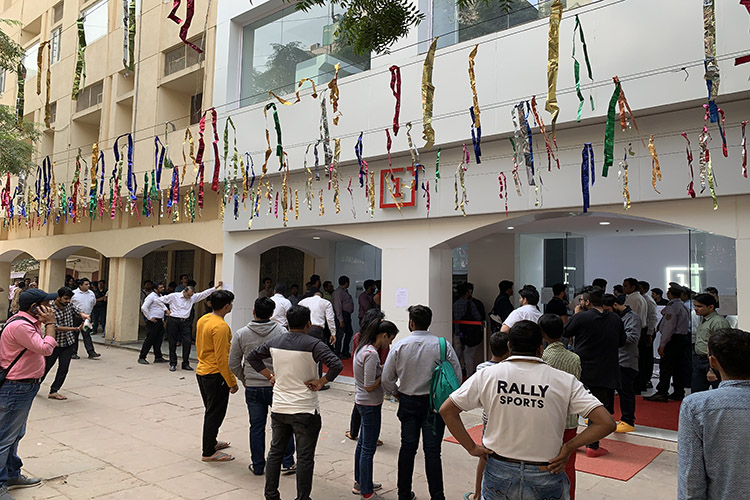 OnePlus recently launched the OnePlus 6T in India and fans got a chance to experience the device before making a purchase at OnePlus pop-up stores in 9 cities in India. To attract more of its community members to head to the stores, OnePlus even offered all attending fans a chance to win exclusive OnePlus goodies and that seems to have worked in favor of the company.
We made our way to one of these OnePlus 6T pop-up stores in Delhi today morning, where a number of people had queued up to experience the new OnePlus 6T. A large queue wound its way outside the OnePlus store in Saket.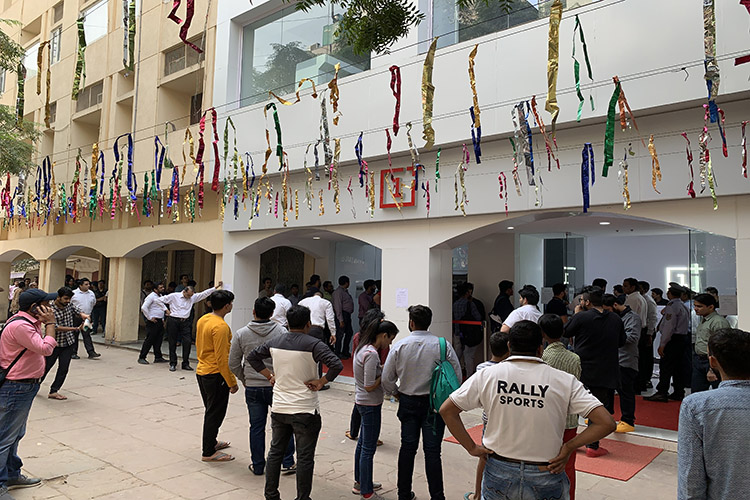 The scene was nothing short of what we are used to seeing at Apple launches, where prospective buyers line up, or even camp outside Apple Stores to get their hands on the latest iPhone. There were people at the OnePlus store who had reached the venue at 4 am, we were told, to get a decent spot in the queue and be the first to buy the OnePlus 6T.
To get a better sense of what was going on in the minds of these OnePlus fans, we interacted with a few and asked them about their opinions on the new OnePlus 6T and all the new features that the company has included in the device. The one who queued up at 4am left disappointed from the venue due to the lack of any sales offers that had been extended to buyers on Amazon.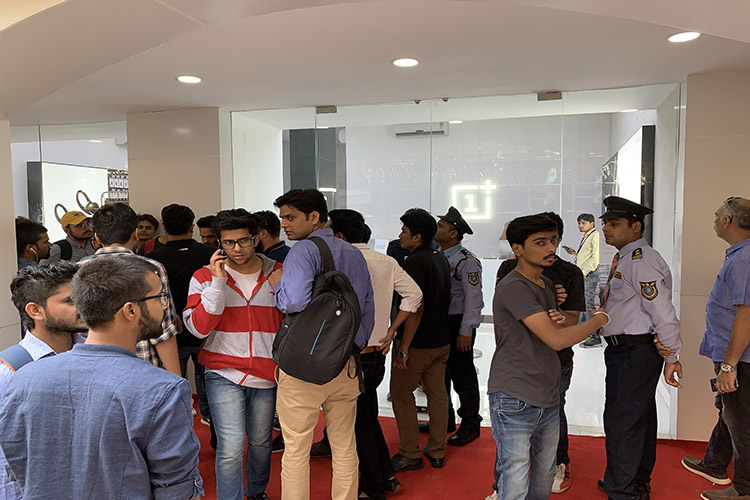 While visibly pissed off because of the time he'd wasted waiting in line at the venue, he only left to buy the phone online – a perfect example of the kind of brand loyalty OnePlus has managed to ingrain in Indian buyers.
Another fan waiting in line had only seen the phone in videos and was eager to get his hands on an actual unit to use the new Screen Unlock fingerprint scanner, which clearly attracted a lot of buyers. Another person in the queue had come to buy the phone because he was enamored by the new in-display fingerprint scanner.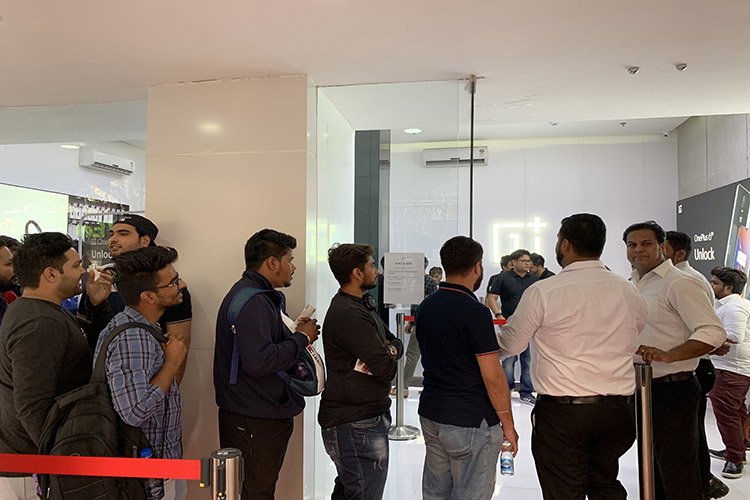 When we brought up the topic of the missing headphone jack on the OnePlus 6T, to our surprise, not many were fazed by it, and many didn't have any issues switching to a Type-C or Bluetooth headphone. OnePlus definitely did get that right.
It's pretty great to see how OnePlus, a relatively new company in the Indian market, has managed to create such a strong community over the last few year. A community that's fiercely loyal towards the company and lines up outside their stores at 4 am in the morning just to get a smartphone.
---