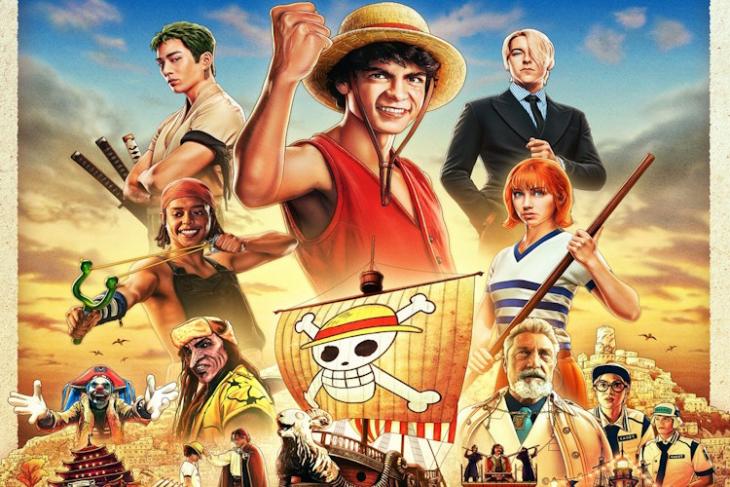 Netflix's highly anticipated One Piece live-action series is on the horizon, and we have finally received a trailer for the Japanese dub. Earlier it was announced that the Japanese voice actors of the One Piece anime have participated in the Japanese dub of the live-action. Ever since this news broke, fans couldn't contain their excitement, as they would get to hear the original character voices we have listened to for years. That said, let's check out the Japanese dub trailer and learn about its cast.
Netflix's One Piece Live Action: Return of OG Voice Actors
The production team behind the One Piece live-action series has already done a fantastic job of adding soul to our beloved characters. The cast is nothing short of amazing. You can take one look at any character and be mindblown by how accurate they are to the source material (anime). But the idea of getting the original Japanese VAs to dub the live-action is simply fantastic. Here is the trailer for the Japanese dub of the One Piece live-action series:
As a long-time One Piece fan, I was almost on the verge of tears after listening to the original voice actors such as Mayumi Tanaka, Kazuya Nakai, Akemi Okamura, and others, breathe life into the One Piece live-action characters. I was giddy hearing the Japanese dub and had to rewatch the trailer multiple times because I just couldn't believe its brilliance.
It is amazing to see the original Japanese VA cast lend their voices to the live-action series; instant goosebumps material. With this move, I felt right at home, and well, their work is inimitable. Don't get me wrong, though. I'm not trying to disregard the efforts the original cast has invested in this body of work. I'm still going to watch the Netflix series in English too. But if you are an ardent One Piece fan, you can surely understand the emotions I'm trying to convey.
That said, hardcore One Piece fans like me can now enjoy and binge-watch the show twice; streaming both the English and Japanese dubs.
One Piece Live Action Japanese Dub Cast
If you want to learn about the Japanese voice actors who are returning for the live-action series, we have listed some of them right here:
Mayumi Tanaka as Monkey D. Luffy
Kazuya Nakai as Roronoa Zoro
Akemi Okamura as Nami
Kappei Yamaguchi as Usopp
Hiroaki Hirata as Sanji
Masane Tsukayama as Gold Roger
And that's a wrap to our One Piece live-action Japanese trailer and cast article. This was a special move by the team, which will definitely be celebrated by the fans for a long time. That said, are you going to watch the One Piece live-action series in English dub or Japanese dub? Do let us know in the comments below.