The long-running Wano Country arc is coming to an end, as the final few episodes have already started airing. The war is finally over, and the biggest banquet is being thrown in samurai land. As the curtains are closing, a new looming threat approaches the Wano Country. And one of the greatest One Piece characters, Akagami Shanks, is set to make his return in the next episode. As a result, fans are madly waiting to see the powers of a Yonko in the upcoming anime episode. So, let's learn all about One Piece anime episode 1081, along with its release date and time in this guide.
One Piece Episode 1081 Release Date and Timings
It is confirmed that Shanks will finally make a comeback to the anime after years, as shown in the episode 1081 teaser shown at the end of last week's episode (#1080). One Piece episode 1081, titled "The World Will Burn! The Onslaught of a Navy Admiral," will be released on October 29, 2023, (Sunday) at 09:30 AM JST. Ryokyugyu, one of the strongest admirals, will also make an appearance.
The Wano land has been successfully liberated after Luffy's battle with Kaido. Yet, word of the two Yonkos being overthrown by the worst generation has spread to every part of the globe. Thus, a Marine Admiral has moved in to take advantage and capture the pirates, making his side triumph. A crucial fight is about to take place, and you should know about the release date and time for One Piece episode 1081 around the world below:
Japan – 09:30 AM JST
Brazil – 11:00 PM BRT (October 28)
U.S.A – 09:00 PM CDT/ 7:00 PM PST (October 28)
India – 07:30 AM IST
Canada – 10:00 PM EDT (October 28)
France – 04:00 AM CEST
Spain – 4:00 AM CEST
Philippines – 10:00 AM PHT
UK – 03:00 AM BST
South Africa – 04:00 AM SAST
Australia – 11:30 AM ACST
Mexico – 8:00 PM CST (October 28)
Russia – 05:00 AM MST
One Piece Episode 1081 Release Time in India
One Piece Episode 1081 will be streamed on October 29, 2023, at 7:30 AM IST for Indian viewers. You can now stream the Wano Country arc and subsequent episodes on Crunchyroll, as it has officially made them available to all Indian fans.
One Piece Anime Episode 1081 Countdown Timer
We have included a countdown timer to assist you in keeping track of the release of the next episode. The countdown below lets you know when One Piece Episode 1081 will be released. Remember to bookmark this page and come back to see how long it will be before you can stream episode 1081 where Shanks will return. Countdown to Shanks' Return
Where to Watch One Piece Anime Episode 1081?
The much-awaited One Piece episode 1081 will be shown on well-known anime streaming services, including Crunchyroll, Funimation, Netflix, Fuji TV, and others, moving us one step closer to the conclusion of the Wano County arc.
Note: The availability of One Piece on the aforementioned anime streaming platforms varies from region to region.
What Happened in One Piece Anime Episode 1080?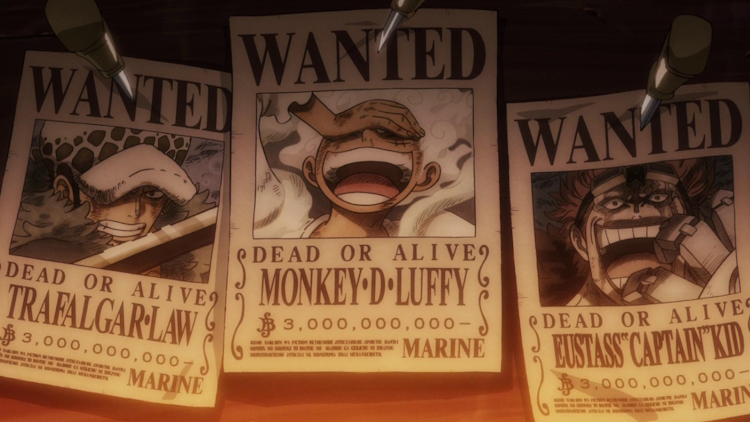 The last episode of One Piece showcased the latest bounties of the Straw Hats and other pirates who took part in the Raid on Onigashima. More importantly, the new four emperors of the sea were announced and that includes our captain Luffy. With the biggest banquet being conducted, Admiral Ryokugyu made his way to the Wano Country and defeated the remaining all-stars of the Beast Pirates. Now, he is on his way to capture Luffy, which will be covered in the upcoming episode. A breakout battle is about to ensue, and you should not miss out on it at any cost.
That's everything we know about One Piece episode 1081's release date and timings. We are also excited to see Shanks back on screen this Sunday. As a manga fan, I can assure you that this is going to be a legendary moment that is going to break the internet as it will showcase Shanks' powers. So, be sure to watch the episode and let us know if you have any doubts in the comments below.
---
Load More