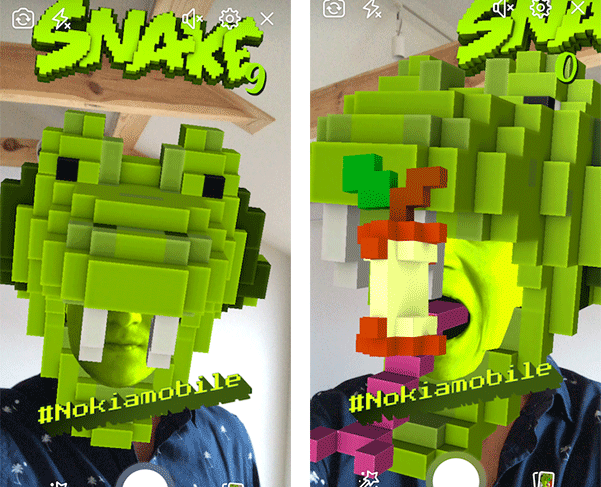 HMD Global is reviving the classic snake game from the early-generation Nokia phones but adding a modern twist with augmented reality.
The company has announced Snake Mask and Snake Real World filters for Facebook which brings the iconic game back to life in an AR environment.
The premise of the snake game is the same as the old one, but here users will be the snake and have to find those apples that the snake loves.
"Snake at the zoo? Snake at the beach? Snake… on a plane? Now it's all possible when Snake is on Facebook camera," HMD says enthusiastically in its press release, though please don't play AR games on the flight.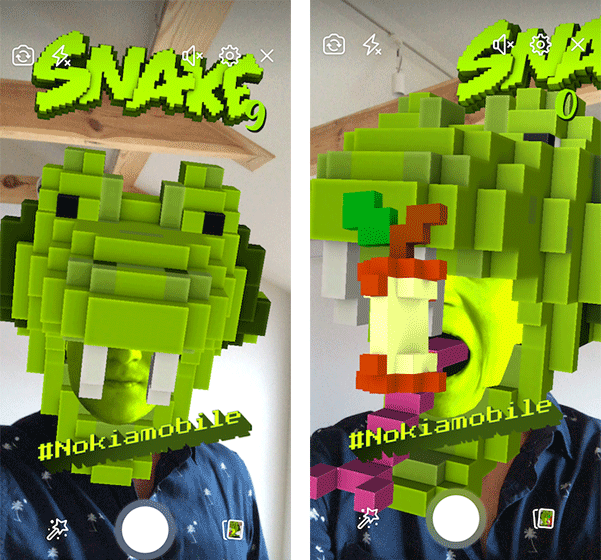 There's Facebook Live integration on board so you broadcast your snake game to your friends.
While Snake Real World activates the rear facing camera, there's the Snake Mask, which uses the selfie camera on Android phones (Not just Nokia phones) and iPhones to turn users into the iconic Snake character. This character would react to the motion of the player's face, similar to an Animoji. To get started you have to head to the Camera section in the Facebook app and scroll to the Snake Mask.
To mark the release, Nokia tied up with comedian and YouTuber Matt Keck who created the viral sensation "I'm a Snake" with 23 million hits on YouTube, tested out the game.
https://www.youtube.com/watch?v=XZBu6rbYfwo
If you happen to love what Nokia is doing you can join in and interact with other players by using the hashtag #imasnake2.
For many the real bummer would be that this is linked to Facebook. It would have been a lot more fun had this been unchained to the social network's machinery, perhaps as a standalone AR app for Android, but we also understand that Facebook's reach is unmatched in this regard.