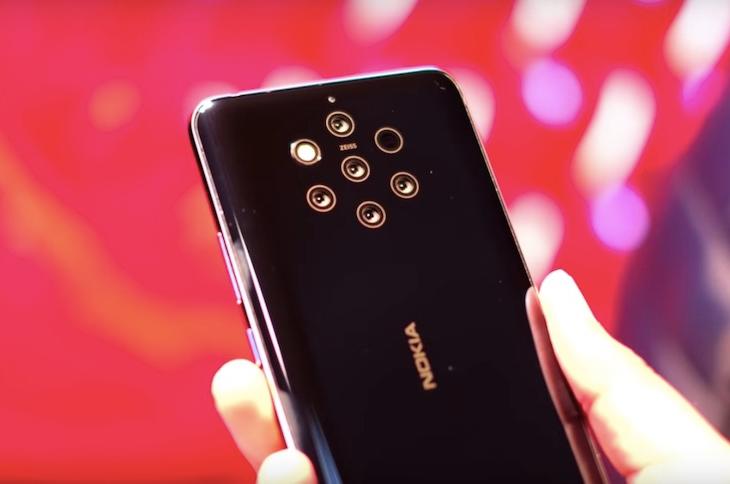 Contrary to earlier rumors, the successor to the Nokia 9 PureView will apparently launch in the fourth quarter of this year instead of the third quarter. According to a new report from Nokia Power User (NPU), the device will have upgraded specs, including a newer processor and better cameras, making it a better overall proposition than its predecessor, the Nokia 9 PureView.
The exact tech specs of the Nokia 9.1 PureView remain under wraps for now, but the report claims that it will resolve many of the outstanding issues plaguing the first-gen handset. The phone is expected to be powered by the Snapdragon 855 SoC and, is said to feature a similar penta-cam setup as seen in the last-gen device. It will also apparently have 5G connectivity and, run Android Q out-of-the-box.
Talking about better cameras, the report states that the device will once again be focused on photography, "with a special focus on video and low-light performance". As part of the process, the company will introduce a new 'Light' technology that will combine a superior processor with enhanced software algorithms for improved images. There's no further word on what this Light technology will entail, so it will be interesting to see how that works out going forward.
Originally unveiled earlier this year amidst a lot of hype for its unique penta-cam setup, the Nokia 9 PureView was only launched in India earlier this month without any of the fanfare typically associated with the launch of flagship smartphones. In spite of its innovative penta-cam design and the accompanying media hype, the Nokia PureView received a lukewarm response from consumers, largely because of its hardware that was already getting a bit long in the tooth.
Now, however, HMD is looking to rectify that with cutting-edge hardware in the second-gen PureView, so it will be interesting to see if the upcoming device will, indeed be able to take on the established brands, such as Samsung and Apple, to carve out a niche for itself in the increasingly tough global smartphone market.