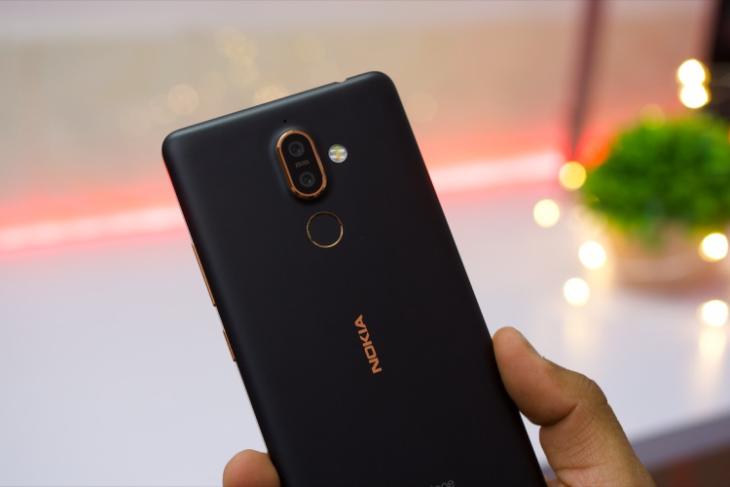 Nokia 7 plus received support for dual VoLTE functionality with the May security update, enabling users to use 4G LTE service on both SIM simultaneously. However, many users had taken to the company's forum to complain that the recent June security update had broken the feature and was causing issues with the same.
However, HMD Global has now fixed the dual VoLTE issues being faced by the users with the rollout of a server-side update. This update won't be visible to users in the 'Software Update' section but the Nokia 7 plus would be patched automatically.
VoLTE is now fixed for Nokia 7 Plus. Modem config file was not loading properly, we've updated it OTA. Maybe someone here can confirm and give us a 👍?

— Juho Sarvikas (@sarvikas) July 2, 2018
As pointed out by HMD Global's Chief Product Officer, Juho Sarvikas, the Nokia 7 plus had an issue with the modem config file and it was not loading properly on the device after the previous update. The company instantly fixed the same and did not wait to roll it out with the upcoming July security update, which is also suspected to bring along Face Unlock to a few popular Nokia devices.
It should have now been fixed, so you can go ahead and place a VoLTE call (voice or video) from any supported network in India to check whether it's up and running again. The Nokia 7 plus supports VoLTE on Reliance Jio, Airtel, and Vodafone in India at the moment, but it is only Jio who provides pan-India VoLTE coverage.
You wouldn't see it, it just magically happens. only modem settings. try and make a volte call

— Juho Sarvikas (@sarvikas) July 2, 2018
The VoLTE problem had not only cropped up for regular Nokia 7 plus users, but also those who were running the Android P beta builds on their devices. This has forced users to roll back and restore their software back to Android 8.1 Oreo to make the device usable again.
All such issues would have been fixed with the server-side update, so you re-install the latest Android P Beta 2 on your Nokia 7 plus to test out the latest features. So, has your VoLTE issues been fixed or not? Let us know in the comments below.