At MWC this year, everyone stood with bated breath, wanting to see everything that Nokia announces. When all was said and done, the mobile that was on everyone's mind, was the refreshed Nokia 3310. The updated handset features a more streamlined, and thin design, and comes with a 2.4″ non-touch display, 16 MB of on-board storage expandable to 32 GB with a microSD card, along with a 1200 mAh battery. Nokia even threw in a 2 MP rear camera on the thing.
However, it's not the design, or the specs that has caused such an uptick in consumer interest for the device. It's the nostalgia, and Nokia hit it straight home. People have been eagerly waiting for the phone to be available, and now, Nokiapoweruser has spotted a listing on Spanish website Media Markt. The website has the Nokia 3310 (2017) for pre-orders, and listed May 15 as the launch date, with a price tag of €59, which is higher than the €49 announced by HMD.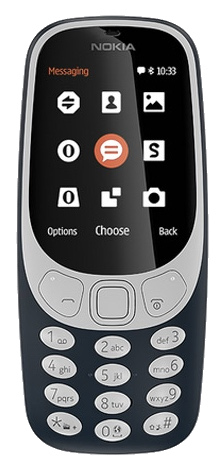 Earlier, Nokiapoweruser had spotted German and Austrian retailers having mentioned April 28th as the Nokia 3310 (2017) release date in Germany and Austria; however, that didn't happen, and the websites have now mentioned May 26 as the release date for the phone. Media Markt is a major European retailer, so, their listing has more credibility than other retailers'.
In India, the Nokia 3310 will be released sometime in May 2017, according to HMD's Global Vice President India "Ajey Mehta". The Android powered Nokia 3,5 and 6 will be launched sometime in late May to early June.