2019 has just started and with it come the ghost of the new year resolutions of getting fitter and more active. No matter how much of a cliche it is, sticking to your guns can actually improve more than just your physical fitness. It can also make you more productive. .
If you agree, and are looking for a fitness tracker or smartwatch to start your journey, but are limited by a budget, the Noise ColorFit Pro is good band with some smartwatch features. For a price of Rs 2,999, it comes with a decently large display and features including blood pressure and SpO2 monitoring, so in this review, we'll see if it's good enough to be your gym partner.
Noise is an Indian company primarily known for its value-for-money audio products but also has a lot of super affordable gadgets including action cameras, wireless chargers, cases etc. It also has a wide catalog of stylish smartwatches, which appear to offer a good bang for your buck. After using the Noise ColorFit pro for almost 20 days, this is my review of the fitness band. But before starting, let's take a look at the specs.
Noise ColorFit Pro Specs
| | |
| --- | --- |
| Display | 1.22 inches IPS LCD color display |
| Water-resistance | 3ATM or 30m (100 ft) |
| Bluetooth | Bluetooth 4.1 |
| Sensors | Heart rate sensor, Gyro sensor, BP monitor |
| Weight | ~58g (with strap) |
| Battery | 150mAh Li-ion |
| Price | Rs. 2,999 (Amazon) |
Noise ColorFit Pro: What's in the Box
Inside the box of the Noise ColorFit Pro, you will get the following objects:
Noise ColorFit Pro fitness band
USB charging clip
User manuals and warranty pamphlet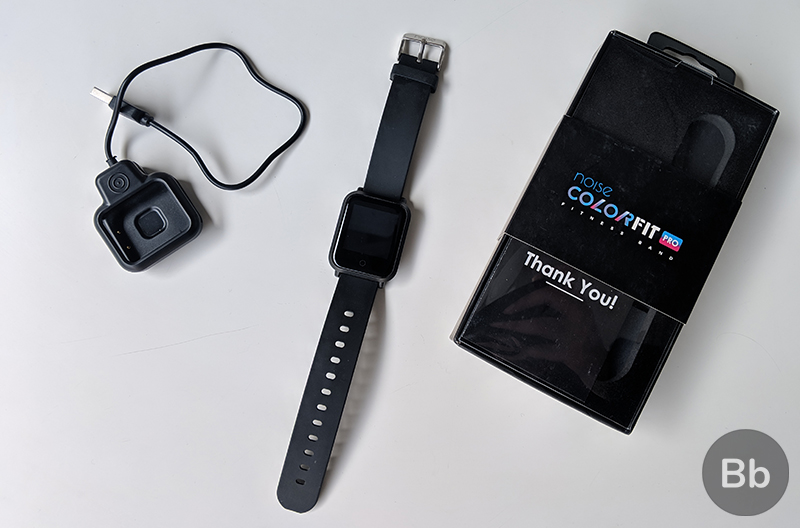 While the box is pretty basic, the fitness band itself is switched on while inside the box and stares at you through the transparent cover on top. At first, it might it appear to a sticker but after taking note of the company's confidence in the battery makes me feel optimistic about it too.
Noise ColorFit Pro Build and Design
The Noise ColorFit is a very plain looking fitness tracker with a 1.2-inch color display. The body is made out of a zinc magnesium alloy with a satiny black surface that can be easily mistaken for smooth and good quality plastic. The screen does not support touch and the only way to navigate through the menu and interact with the options is the capacitive circular button. I'll talk more about how to use the button in the Performance section.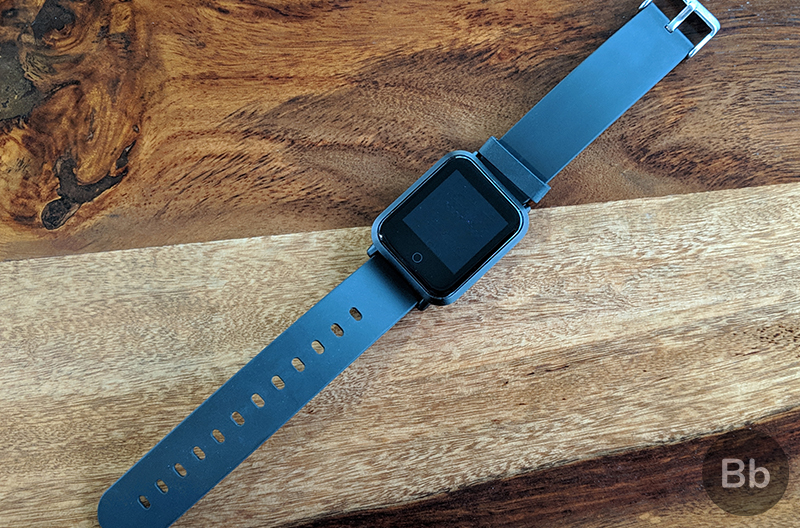 The display is covered under a layer of Gorilla Glass 5 and has a curvature of 2.5D. While Noise claims that the display is scratch-proof, the review unit did get a few scratches – although it looks spotless from a distance. However, the display easily captures smudges and fingerprints, so all that scratch resistance is not very effective.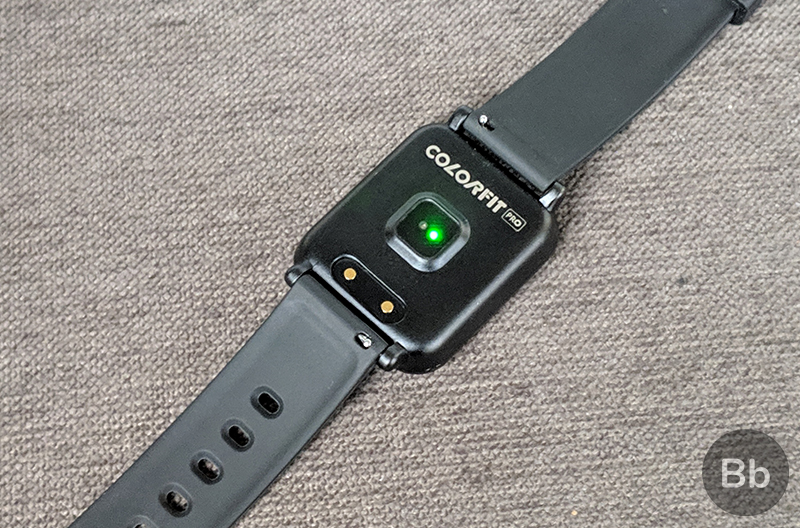 On the back side is the heart rate sensor and the electrodes for attaching the charger. The charger is like a clamp and holds the fitness band in position while charging. This clamp reinforces the magnetic connection between the charger's pins and the conducting dots on the back of the fitness band. Besides that, there is no other button on the sides.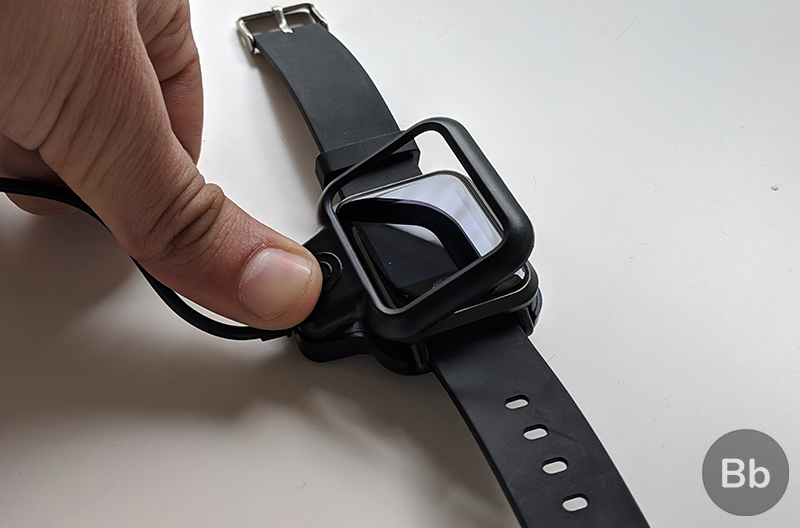 Noise ColorFit Pro uses rubber straps which can be bent, stretched, and twisted and even then, there's no sign of wear. You can also remove these straps and replace them with any standard watch strap that fits. While the Noise ColorFit Pro's design already appears inspired by the Apple Watch, you can pay Rs 800 extra to get a strap resembling the Nike Sport Bands for Apple Watch to make it more suggestive.
The fitness band also comes with an IP68 rating which means that it can be worn in the shower and won't be tarnished by sweat or rain. It is rated for usage at up to 3ATM or roughly 30 meters (~100 feet) suggesting you can take it out for a swim and use the dedicated swimming mode for tracking your activity.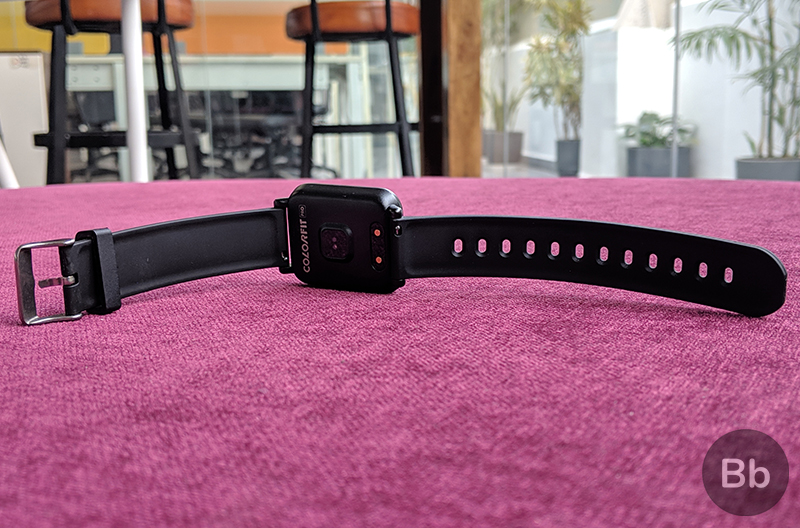 Along with the strap, the Noise ColorFit Pro weighs 58 grams and while it does not feel very heavy or hefty, the weight can be linked to the bigger than usual screen in the price bracket. However, it does not feel as thin or light as fitness bands like the Mi Band 2 or 3, or the recently launched Honor Band 4.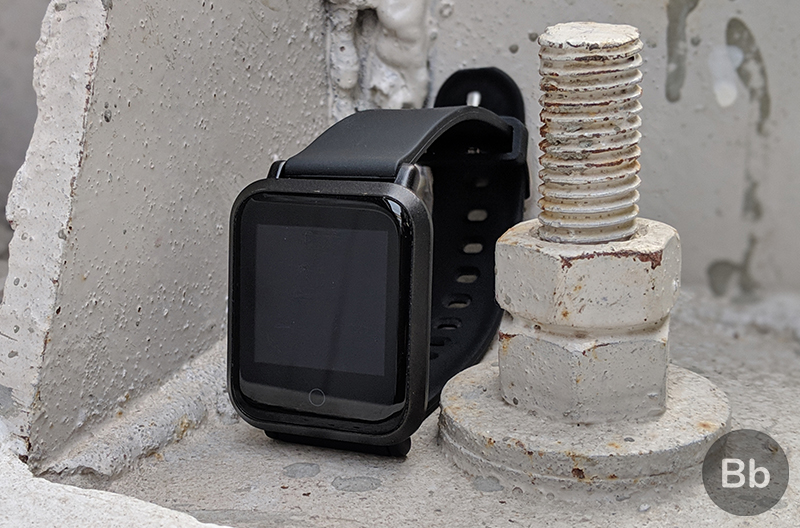 Overall, the build is pretty solid and while the design may not be very attractive, it is doable, especially for the Noise ColorFit Pro's price. The ability to use standard watch straps is a big advantage for anyone who wants to customize the appearance of the watch. Lastly, you should get used to the weight of the fitness band in no time.
Noise ColorFit Pro Display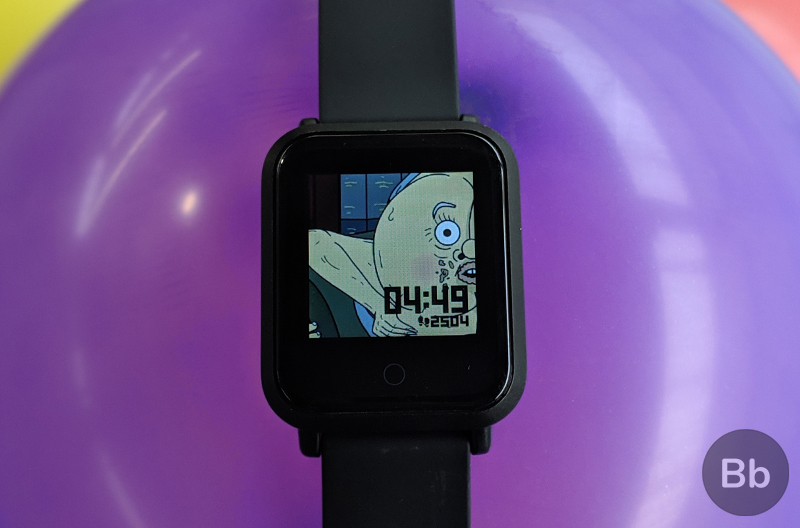 Noise ColorFit Pro is equipped with a 1.22-inch 240×240 LCD display. If you can ignore the poor implementation of fonts and the big bezels, the display is overall good and has blacks than even the Amazfit Bip, which is much more expensive. The colors have good contrast and if you choose a high-quality image for the watch face, you will rejoice every time you look at the display. While I recommend using vector wallpapers, you can also use regular photos if you prefer and these look great too. Sadly, that's the only customization option you get with the watch.
Noise ColorFit Pro Performance
The Noise ColorFit Pro is meant to be a fitness tracker with some smartwatch features. While I cannot fully justify calling it a smartwatch, ColorFit Pro does allow you to accomplish tasks like read basic notifications, control music playback, click pictures without touching the phone. Besides that, it even offers you the flexibility to set any picture as a watchface, although with certain restrictions and conditions.
Fitness Tracking
The tasks that Noise ColorFit Pro is meant to do essentially include tracking your daily steps and fitness activities. Besides this, it can also track your heart rate continuously and claims to measure your blood pressure and the oxygen saturation in the blood using the same optical sensor that's meant for the heart rate.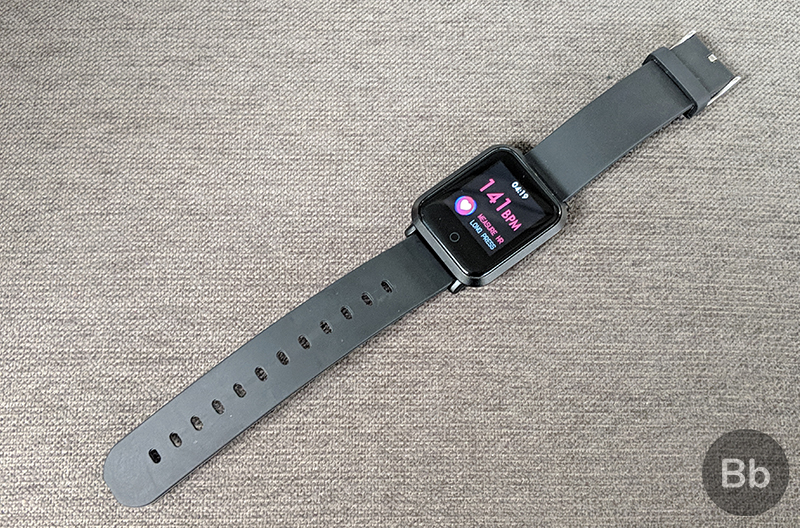 While testing these claims, I found Noise ColorFit Pro to be tracking steps as well as sleep very accurately. Besides tracking your light and deep sleep zones at night, it also identifies your naps during the day. The heart-rate sensor works decently and will measure the heart rate with a fair amount of accuracy – but only if you're sitting still. If you're moving, the fitness band may sometime show some unrealistic results.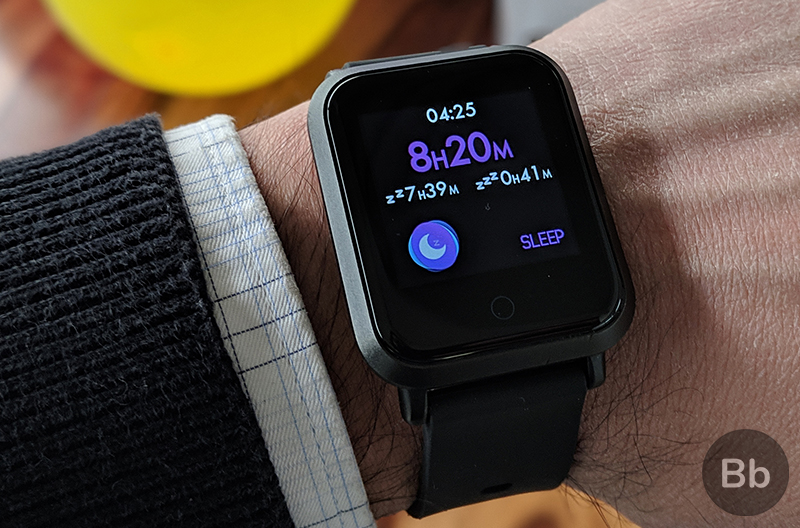 The option to measure your blood pressure is promising, and while I haven't tested it against a sphygmomanometer, it does report an elevated BP when I'm feeling stressed and normal or low value when I'm resting. It works fine but I would really not recommend relying on it if you suffer from hypotension, hypertension, or any other medical condition which causes an imbalance in the blood's pressure. Again, the results are skewed when the ColorFit Pro is strapped to a moving arm. The watch has a rise-to-wake feature, which uses a gyro sensor, but the same sensor is not used to inform the user to sit still.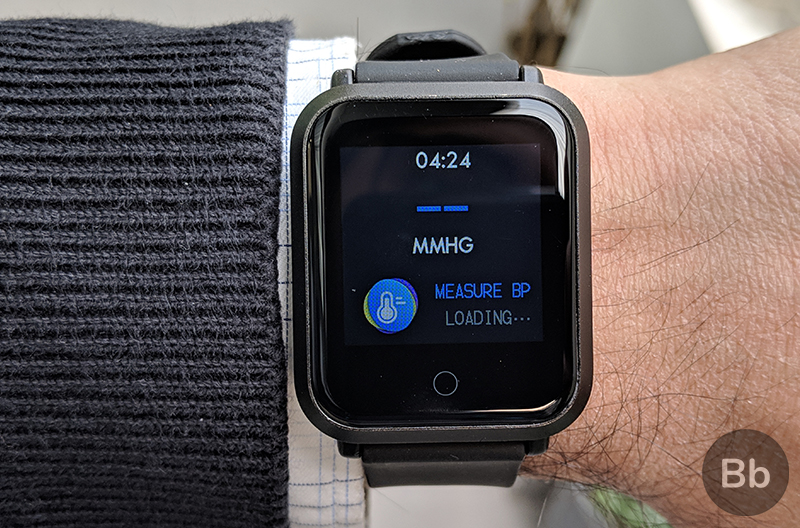 You can, nonetheless, use the Noise ColorFit Pro confidently (and, without raising your BP) like a stopwatch as well as to track your physical activity. There is support for a variety of physical activities such as walking, running, cycling, skipping, and sports such as badminton, soccer, skipping, and swimming. During this period, it will measure your heart rate regularly. However, there is no GPS built into the fitness tracker, and thus, it cannot track the routes of your outdoor fitness pursuits.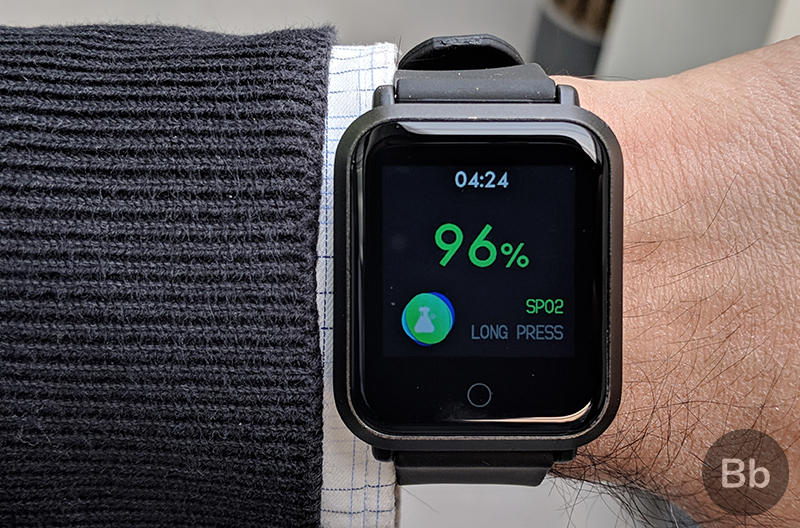 Overall, I feel the Noise ColorFit Pro does reasonably well when it comes to tracking steps and sleep. It also features some promising feature like continuous heart rate, BP, and SpO2 monitoring, and while these may not be very reliable stats, they might just get you sufficiently motivated to work harder and focus on the right areas.
User Interface
One funny (and somewhat disappointing) aspect of the fitness tracker is its relation with fonts and languages. The fonts used in the user interface are too thin and there's a lot of focus on a unique animation per each mode rather than utilizing the space on the screen more effectively. Due to this, the ColorFit Pro fails to look like an actual "Pro" smartwatch, it is intended to be.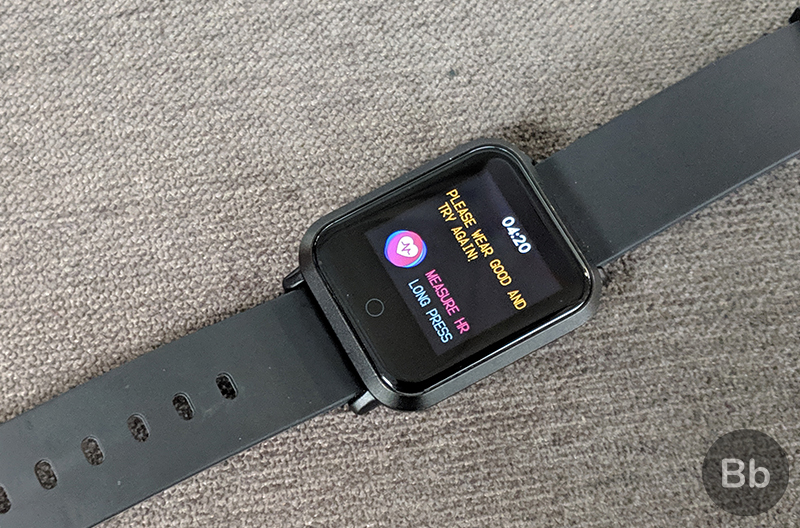 Moreover, the warning messages used on it make me suspicious that they are direct translations from Chinese using Google Translator, thereby giving the impression that this is possibly a cheap Chinese mass-produced watch with an interface in English. (I did find a fitness band from a manufacturer called MO YOUNG identical to the ColorFit Pro's smaller sibling Noise ColorFit for half the price).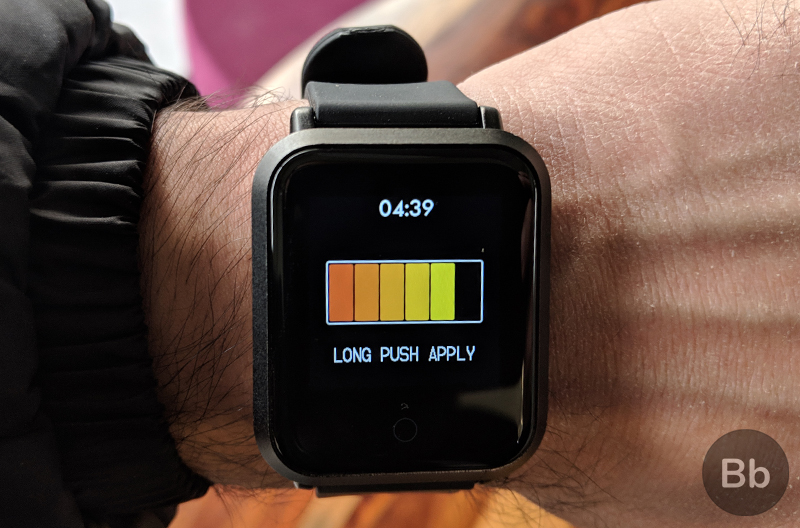 You do get the liberty to customize one of the three watch faces and while displaying time is mandatory – and there's no option to show it like an analog watch, you can configure what is displayed above and below it, as well as change the color of the text. The other watch faces, although informative, are really unappealing to look at.
The watch also displays notifications, but it will constantly buzz your wrist in case of persistent ones. So be selective and allow notifications from only the most crucial apps. Furthermore, these notifications go away once you read them and these no option to bring them back after dismissing them once.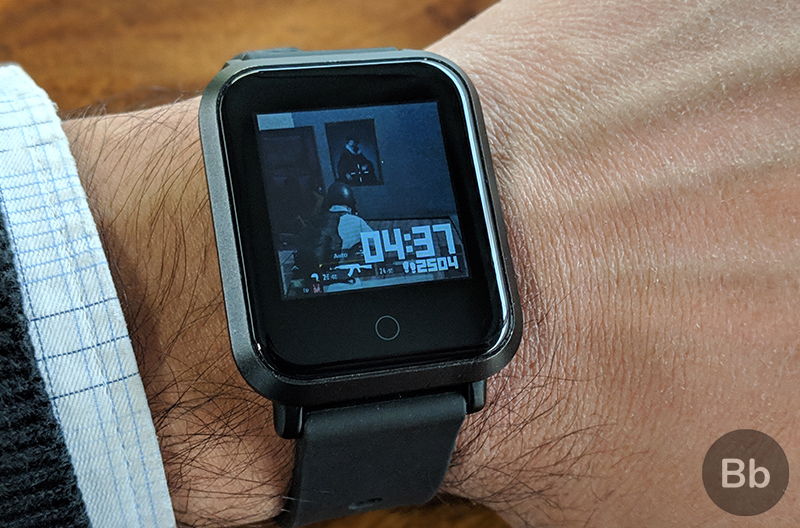 Tapping on the circular button is the only method of communicating with the watch and the lack of touch or swipe gestures can be annoying for certain users. This is because, after entering the menu, one has to cycle through all the options, and it becomes even more painful when you enter sub-menus like say for choosing a fitness activity or inside Settings. This can hamper the experience for many users who are not very patient with the watch – whereas I had to be for the sake of this review.
Great Features, But Poor Implementation
While the features are promising, their implementation is not very exciting. If you just want basic fitness tracking, then the Noise ColorFit Pro will certainly fit your needs. The poor UI of the smartwatch can be distressing, but the one saving grace is the companion "Da Fit" app which lays out all the information in a visually appealing format.
'Da Fit' App for Noise ColorFit Pro

The data collected with ColorFit Pro can be seen using the "Da Fit" app which shows important information including the number of steps, physical activity, continuous heart rate, manually measured heart rate, BP and SpO2 data. Inside each window, you can choose data to be displayed per date. There is a lot of information that can be found here but you can interact with any of the elements to see the data analyzed with better precision.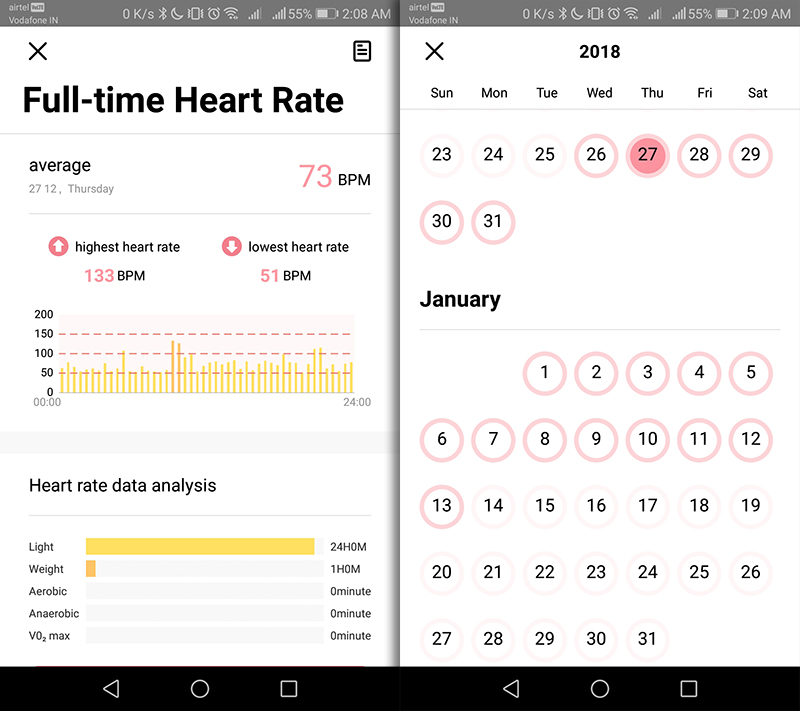 The app also lets you customize the watch face, set alarms, shows you the watch battery level, as well as a host of other options. Using the app, you can also choose the apps whose notifications are displayed on the fitness band. Additionally, you can use the app as a to open an inbuilt camera mode which can be controlled wirelessly using the Noise ColorFit Pro.
Lastly, while there's an option to set daily goals for the minimum number of steps you wish to take, you do not get any option to compete with friends on social media.
Noise ColorFit Pro Battery
The backup of the 150mAh is one area where Noise ColorFit Pro impressed me. The band has a 10-day-long battery life with automatic heart rate turned on and the brightness set to max. To test the battery further, I also used a custom wallpaper, which was predominantly white. This is astonishing, especially because the company claims over three days of usage per charge.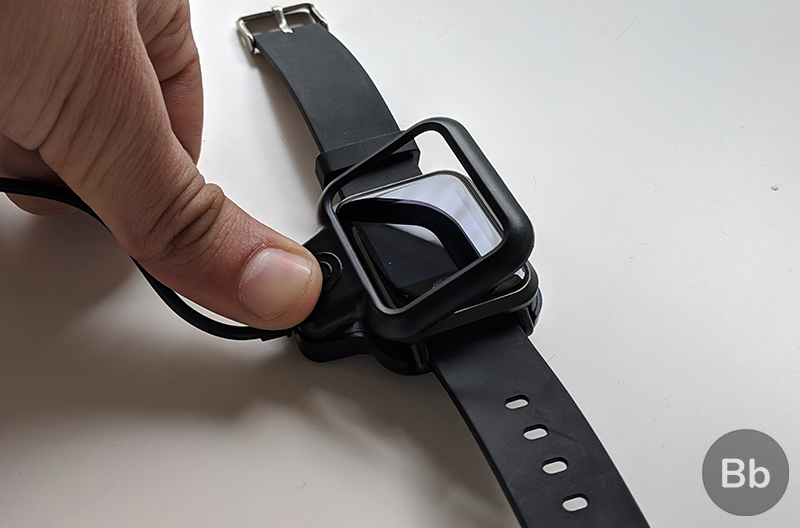 When it comes to charging the ColorFit Pro, replenishing the battery took almost two hours with the official magnetic clip charger. Although there is no suggested power rating, I used the charger with a 5W for low-powered transfer adapter to keep things safe.
Noise ColorFit Pro: Pros & Cons
Capable of doing almost everything a basic and affordable fitness tracker should be able to do, Noise ColorFit Pro brings the advantage of a bigger display to the package. It even goes beyond the basic by offering features like blood pressure and oxygen saturation monitoring, as well as measuring steps and monitoring sleep accurately. But it also has its share of issues. Here's the summary:
Pros
Durable built
Replaceable straps
Gorilla Glass 5 protection for the display
Swim-proof up to 30m
IP68 rating for dust and water resistance
Great details, deep colors on LCD
10-day long battery life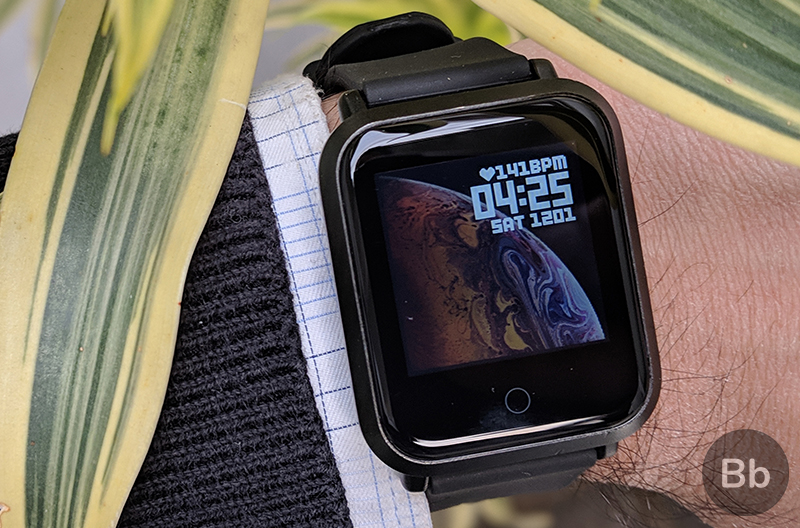 Cons
No touch controls
Poor UI navigation
Bad icons and fonts
Poorly utilized screen space
BP monitor not very reliable
Noise ColorFit Pro: Great for Fitness, But Fails the 'Smart' Tag
Noise ColorFit Pro is a highly recommendable fitness gadget for those who want to kick off their fitness routine without feeling too weighed down by the price of a smartwatch. It has a bunch of intriguing features such as the BP monitor, remote camera shutter beside the basic ones such as the activity monitor, sleep tracker, or a simply a customizable watch.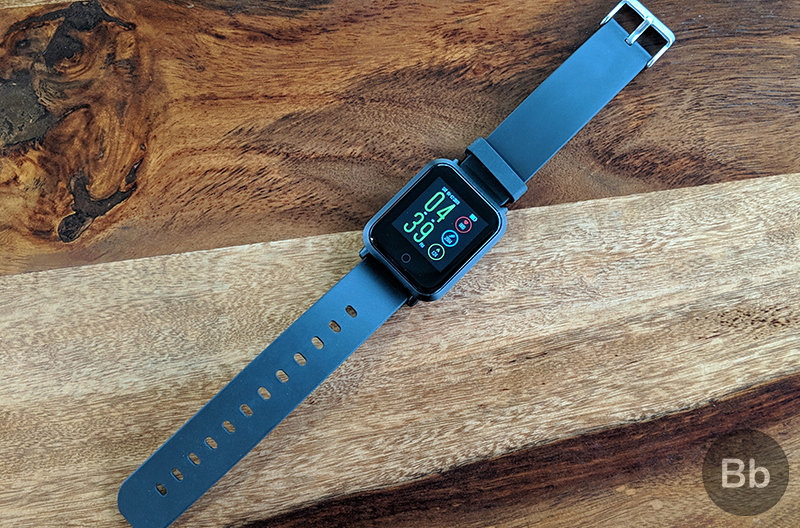 The colored screen is a welcome benefit and its deep colors make you feel that your investment has gotten into the right product. Using the background of your choice, you can personalize the appearance of the time-keeping device.
But you might be disappointed if you buy it with the expectation of a smartwatch; it is certainly not one. It is, in reality, a beefed-up fitness tracker with an attractive display.
If you want more smartwatch-like controls and utility, your best option would be the reliable and Xiaomi-backed Huami Amazfit Bip (Rs 5,799) whereas if you want a simpler option than the Noise ColorFit Pro, you might want to pick either the Honor Band 4 or a Mi Band 3. While we are yet to review the Honor Band 4 (Rs 2,599) with automatic swim-tracking, Mi Band 3 (Rs 1,999) is very capable too, although it might not be as accurate as the ColorFit Pro.
Buy Noise ColorFit Pro fitness band on Amazon (Rs 2,999)
---
Load More