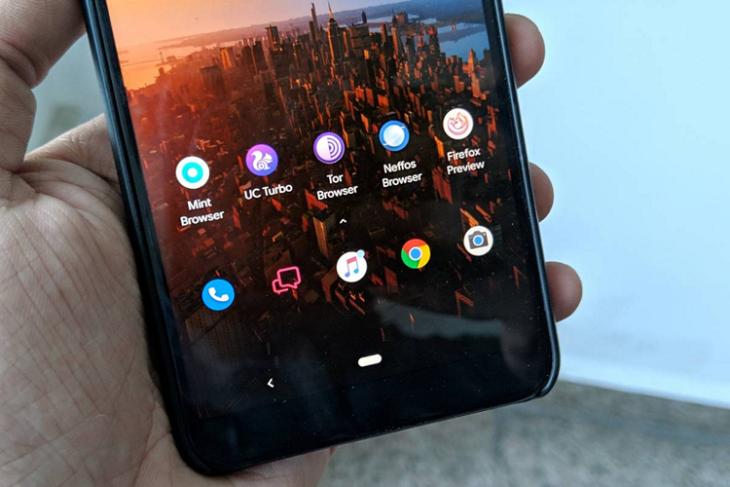 The web browser is something we all use daily on our smartphones and that too, pretty extensively, and while the experience with popular browsers like Chrome is great, what if you want a fresh new browser with intuitive features to revamp your web browsing experience. Well, we did the hard work for you. Here are 5 fresh new browsers for Android that I think you will enjoy using:
1. Mint Browser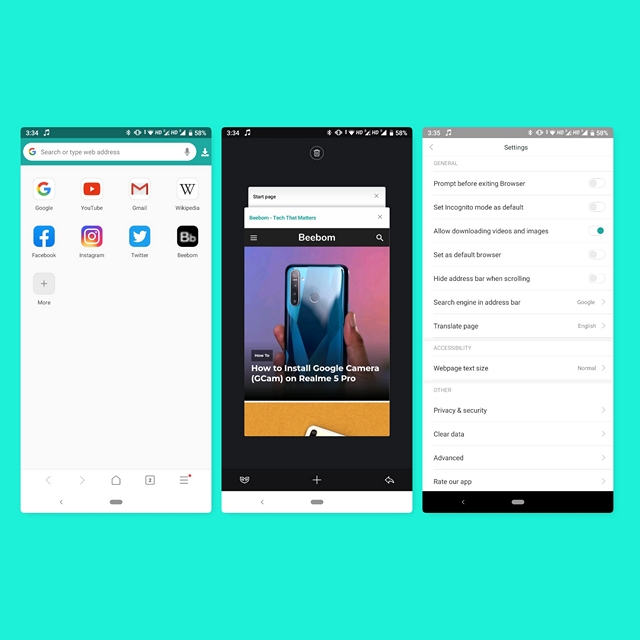 The first web browser in this list is Mint Browser, a new web browser offered by Chinese smartphone giant Xiaomi. The browser is quite fast and has an inbuilt adblocker. Moreover, whenever you play a video, the browser will automatically detect if it is downloadable and a Download button will appear on the screen. This way, you will not have to rely on any third-party downloader app for saving those cute cat videos.
To save your eyes from the white theme, the browser has an inbuilt night mode so you can comfortably use the browser in the dark. It also has an inbuilt data saver which you can switch on in case you're running low on mobile data.
Download Mint Browser (Rated 4.5/5 ⭐ on Play Store)
2. Tor Browser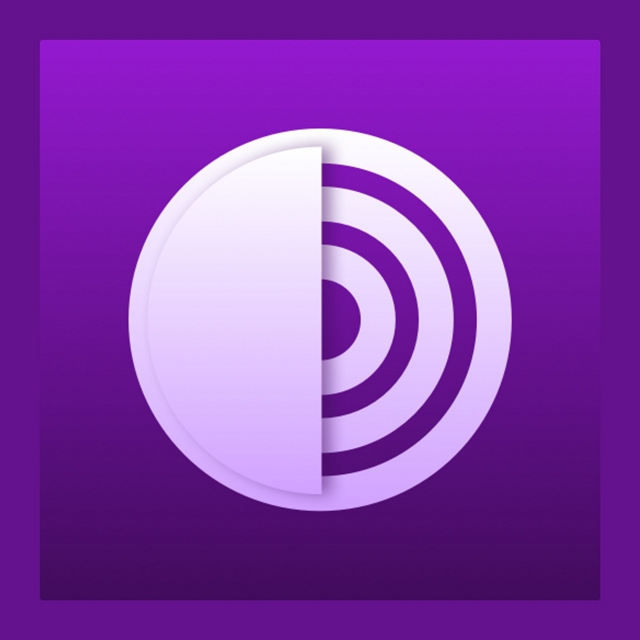 Tor Browser, a popular web browser developed for PC which is being used by privacy enthusiasts across the globe is now available in Android so that you can enjoy the same privacy while you're on the go.
The browser has privacy-oriented features like the ability to block third-party trackers, fingerprint resistance that makes all users look the same, multi-layered encryption and much more. You can also browse all the websites blocked by your internet service provider by using Tor.
Download Tor Browser (Rated 4.2/5 ⭐ on Play Store)
3. Firefox Preview
Firefox Preview is undoubtedly my favorite web browser on this list. Mozilla's Firefox Preview is what Google Chrome Canary is to Google Chrome. This is the place where new features will be arriving first before they get added to the official Firefox Android app.
It features GeckoView, Mozilla's browser engine that is believed to perform 2x faster than older versions of Firefox. You get tracking protection just like the Tor browser, and a lot of cutting-edge features you would have never seen in any other versions of Firefox.
For instance, you have the option to group tabs called "Collections" which is similar to Tab Groups on Google Chrome. You can also access all your bookmarks, saved logins, browsing history by signing in to your Firefox account.
Download Firefox Preview (Rated 4.2/5 ⭐ on Play Store)
4. Neffos Browser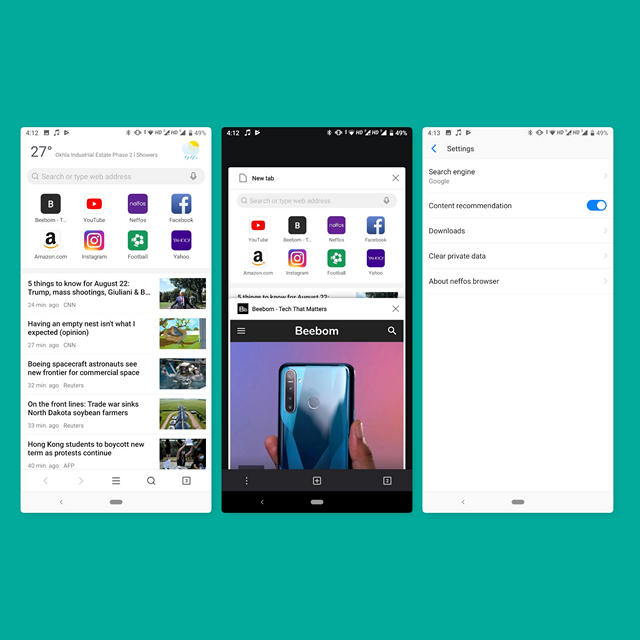 Neffos Browser is a less-known web browser in this list offered by TP-Link, a popular Wi-Fi networking equipment manufacturer. The browser provides easy access to a lot of features right from the home page. There is a real-time weather widget on the home page which you can check anytime to get accurate weather information around you. You will also get a news feed on the home page to stay updated with the outside world.
A lot of fancy features offered by other browsers are not present here and you should consider this browser if you want a simple UI with more access to information.
Download Neffos Browser (Rated 4.1/5 ⭐ on Play Store)
5. UC Browser Turbo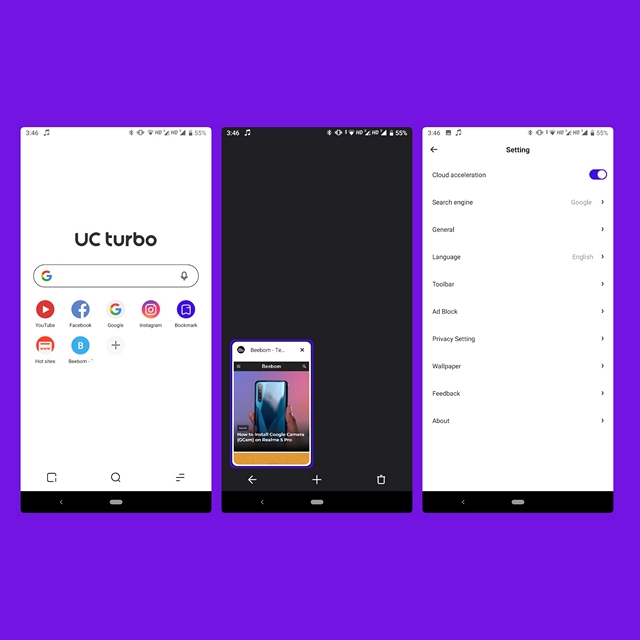 UC Browser Turbo is everything the original UC Browser should have been in the first place. The browser has a minimalistic design, download booster which it borrowed from the original UC Browser, inbuilt adblocker, and much more.
However, one of the unique features of the browser that is absent in other browsers in the list is the ability to set your own picture as wallpaper inside the browser which adds a personal touch to the browser. You can also customize the homepage to suit your style by adding your favorite websites to the homepage or just leaving it blank. Also, the browser has support for multiple languages including English, Bahasa Indonesia, Vietnamese, Portuguese, Spanish to name a few.
Download UC Browser Turbo (Rated 4.1/5 ⭐ on Play Store)
So, that sums up our list of new web browsers you should check out on your Android smartphone. Which browser did you like the most? Let us know in the comments.