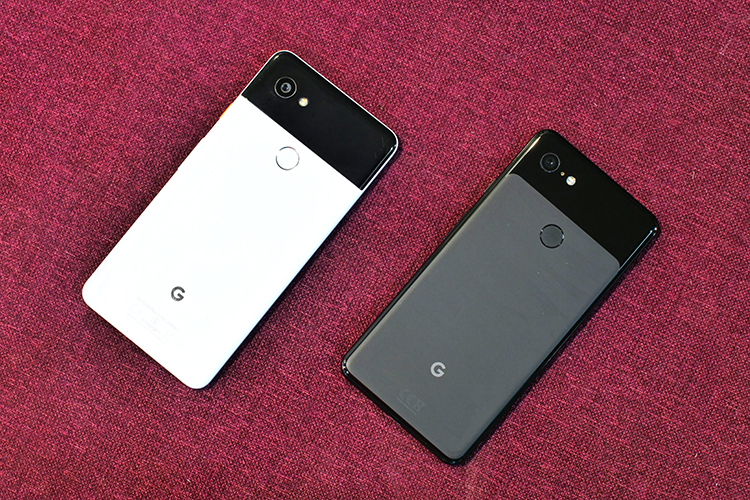 Google is likely to be working on a new app, exclusive to Pixel users initially, which will let them choose "sounds for alarms, ringtones, and notifications".
The app called just "Sounds" was apparently uploaded to the Play Store very recently, looking at just "1+" downloads. It is likely to be included with the features update rolled out to Pixel devices earlier today.
The changelog shows somewhat vague information, suggesting that it has an "updated design" and the app offers "different collections to fit your style". From the screenshots added in the app description, one can only perceive the variety of sounds available for Pixel devices.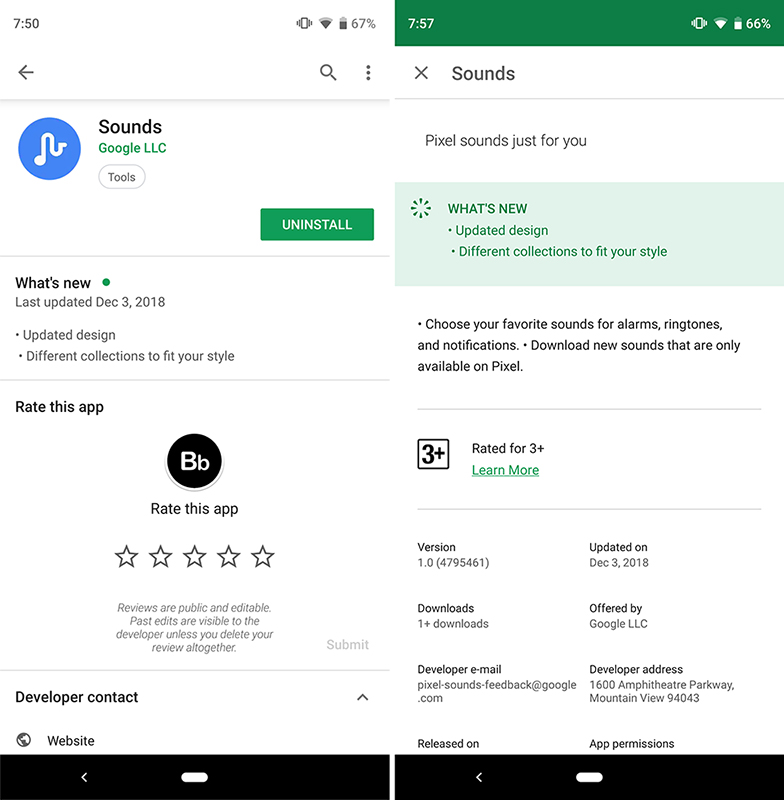 Supposedly, this is expected to be the new interface for choosing sounds for all purposes on your Pixel smartphone, much like the standalone Wallpapers app. However, it has not been implemented yet and I could only find the old interface for selecting ringtones or notification alert sounds.
The ringtones appear to be segmented broadly in categories such as Pixel Sounds, Classic Harmonies, Minimal Melodies, Reality Bytes, Retro Riffs. Moreover, the screenshots also point out that with the selection of each sound, a custom visualization will play.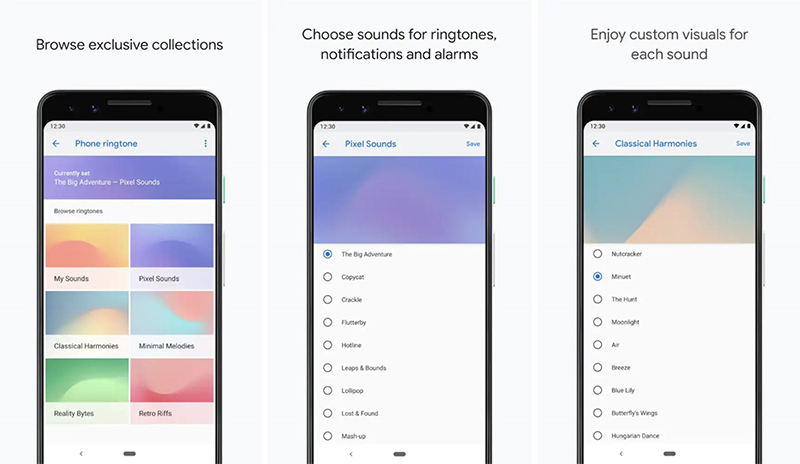 So, presumably, the visualizations could be seen when you're receiving a call or notification, or when an alarm goes off. Further, users will also have the option to "Download new sounds" if the existing collection is not as sufficient. However, we'll only be able to know clearly when the app becomes functional.
Besides the Sounds app, Google rolled out the fix for a bunch of camera performance bugs and also addressed the major flaw to fix the Pixel 3's improper RAM management issue and this would prevent background apps from being killed prematurely. Additionally, there are a few patches aimed at improving the usability of the Pixel Stand and to learn more about the update here.
---