Pixel 3 might be a rather dull flagship unless you're looking for an astonishing camera experience out of a smartphone. But something really interesting is the Pixel Stand or a wireless charging dock especially designed to add functionality of a Smart Display like the Google Home Hub while the phone is charging, which was announced at the same event.
While charging the Pixel 3 on the Pixel Stand, the phone automatically enters a special mode with direct shortcuts to Google Assistant routines, which change with the time of the day. For instance, plop a Pixel 3 on the Pixel Stand and it will tell you how your day looks like, providing information like weather, ETA to your workplace, meetings and engagements.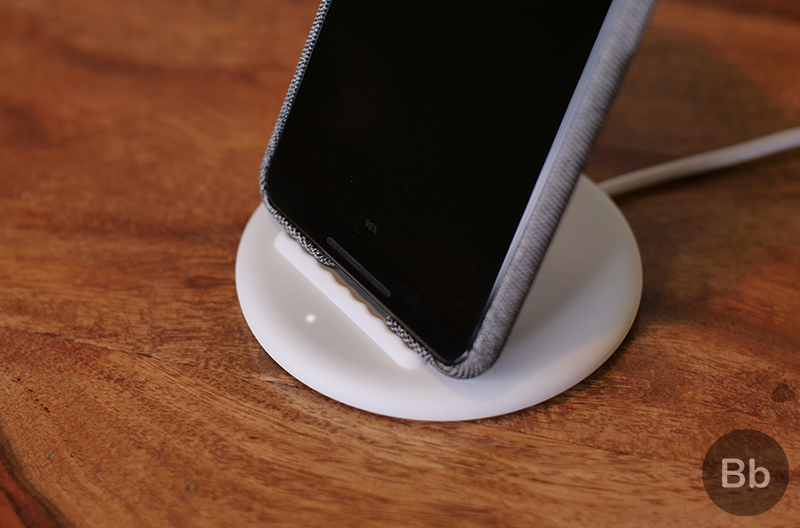 At night, the Pixel Stand helps you settle down, by setting an alarm for you, playing soothing white noise tracks or nature sounds to make falling asleep easier, and also letting you turn off smart lights, if you're using any. In the morning, it gradually increases the phone's brightness a few minutes before the alarm is supposed to go off. All of this makes the Pixel Stand an ideal accessory for your nightstand, office desk, living room, or even kitchen.
Most of these actions can be performed just by talking to the Google Assistant, without a need to touch the phone. When the phone is charging but not in use, the Pixel Stand also acts like a photo frame and you can select the albums that you want images to be displayed from.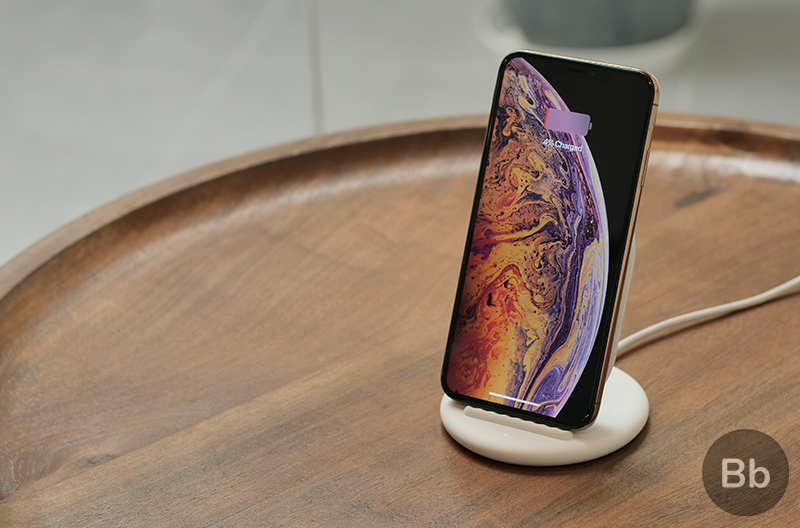 All of these additional features – besides the liberty of constantly switching between charging and using the phone that wireless charging offers – make the Pixel Stand really desirable. It even charges other phones which are certified for Qi-standard wireless charging, like the iPhone XS (or iPhone X) and the Samsung Galaxy Note 9 etc – although the charging is relatively slower at 5W compared to 10W for the Pixel 3.
Pixel Stand is, thus, entitled to be called one of the most useful accessories for the Pixel 3 – not to forget that its minimal design allows it to blend with any background pretty easily. However, if you're planning to buy the Pixel Stand ($79) for your new Pixel smartphone, you need to take a note of what I'm going to tell you next.
Pixel Stand Doesn't Support Third-Party Chargers
The Pixel Stand only works when you're using the official 18W USB-C charger bundled in the box, or the one you get with the Pixel 3. While testing, it didn't work with any other USB-C charger or cable I tried – including the ones supplied by Huawei, OnePlus, Poco, all rated at 18W or above. Using my MacBook Pro's USB-C charger was not of any use either.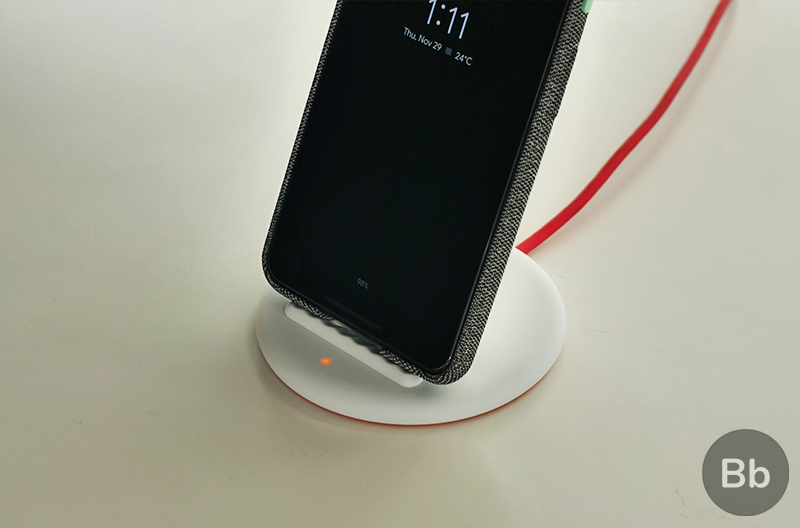 Instead of the usual white indicator light, the LED at the base glows in reddish amber hue to inform you of the incompatibility. Surprisingly, the Pixel Stand works when I connect it to my MacBook using the USB-C to USB-C cables (both Apple's and Google's). Upon investigating further, I found that it works with all laptops using the included cable (irrespective of Thunderbolt 3 support) but it doesn't work with any USB Type-A to USB-C cables. While pinning the exact reason down is difficult, it appears that the Pixel Stand only support Type-C to Type-C cables, which is strange indeed.
What this means is that if you're traveling and planning to take the Pixel Stand with you, you'll be obligated to carry the official charger. Put otherwise – if you do not carry the official charger, you might not be able to use the Pixel Stand and enjoy all the great features it offers. Further, if you lose or break the official charger, you'll have no other option but to buy the official charger, or swap it for the one you get with the Pixel 3, if you have that.
Google Aping Apple
This is another example of how Google is trying to lock consumers to its hardware ecosystem and this, as some might argue, is simply aping Apple. Likewise, you must use the official USB-C charger to be able to charge the Pixel 3 at the fastest possible rate and using any other charger will charge the phone slowly.
Google is also making sure that you're wary of that and it does so by informing you if the device is charging "rapidly" or "slowly", the latter when you're using a third-party wireless charger. Thus, Google like Apple is making users fearful of losing or breaking their chargers which Apple users constantly rile about.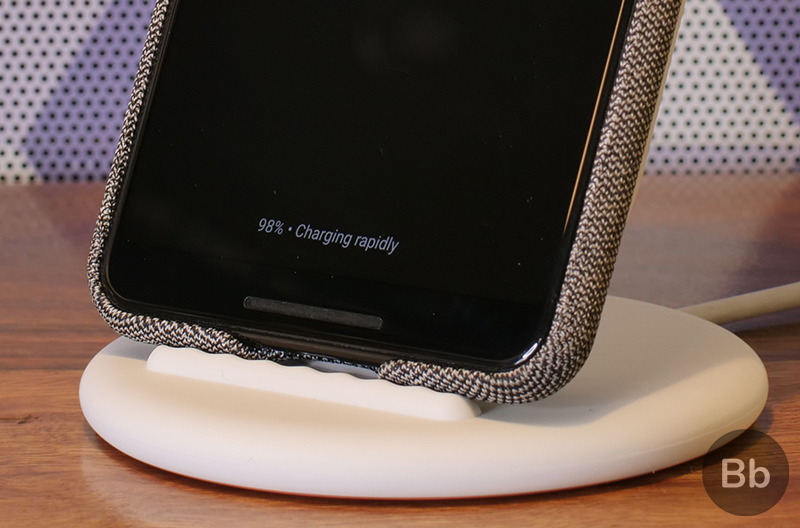 While not very disheartening entirely, the step is somewhat upsetting for a hardcore Android fan like me who prefers it for the freedom and liberty it offers. Thus, I feel that while Pixel Stand is a great accessory to have, Android fans might feel out of place, even while witnessing what is supposed to be the most refined Android experience.