'Send Feedback' option in Google Plus is annoying because it covers Chat window. Some days back we posted about it under the title Google Plus Chat 'Emoticons Key' Hidden By 'Send Feedback' Option.
And now, Moritz Tolxdorff finally got solution to this problem. As mentioned in his Google plus post he wrote a Chrome extension to move the "Send Feedback" button to the left hand side of your screen.
Extension named 'Google Plus move feedback', click here to install it.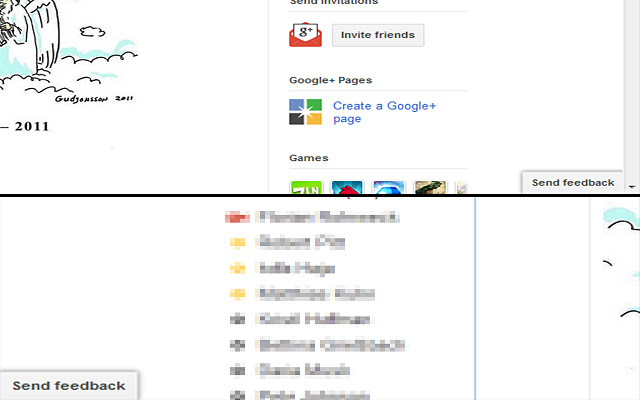 This is a small extension but very useful for people actively using Google plus.