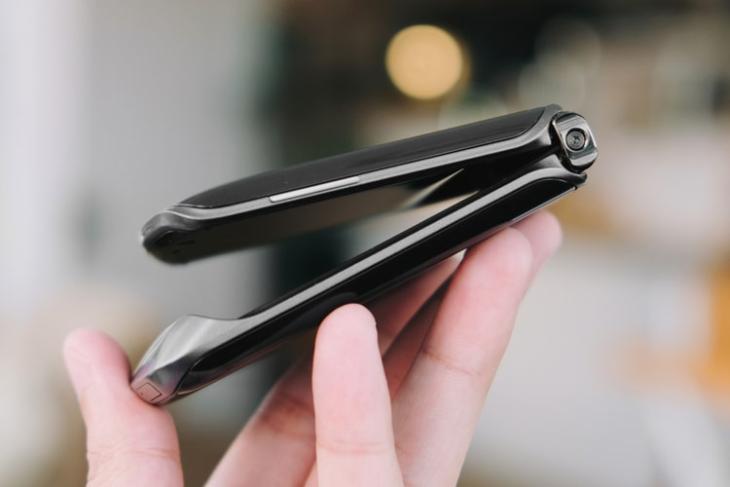 Motorola has been in the news for its new foldable phone(s) for a while and now, the company has finally revealed that the alleged Razr 40 and the Razr 40 Ultra will be introduced next month. Have a look at what to expect.
Motorola Razr 40 Foldable Phones Launching Soon
Motorola has revealed that it will launch the new foldable phones on June 1 globally. As per a short teaser released on Twitter, both the purported foldable phones will flip open in a horizontal fashion and compete with the likes of the upcoming Galaxy Z Flip 5 and the already launched Oppo Find N2 Flip.
While details are rather scarce, we expect the Razr 40 to be an inexpensive offering while the Razr 40 Ultra could enter the premium waters. Previously leaked details suggest that the Razr 40 Ultra will have a Full HD AMOLED primary display, which could either support a 120Hz or a 144Hz refresh rate. The secondary display could boast a big 3.5-inch size, helping users make the most of it. It is expected to offer a range of customization options.
The foldable phone is expected to come with the Snapdragon 8+ Gen 1 chipset (also confirmed by the company last year), support for up to 12GB of RAM and 256GB of storage, a 3.640mAh battery with 33W fast charging, and Android 13. You can also expect dual rear cameras, including, a 12MP main snapper and a 13MP ultra-wide lens, along with a 32MP selfie shooter.
As for the relatively cheaper Motorola Razr 40, not much is known. But, it could come with mid-range specs and could include the same customization options for the outer display. The price point is still under speculation. We shall get proper details on the upcoming Motorola foldable phones soon. So, stay tuned to this space for further updates.