Monster Hunter World made its debut earlier this month, and it has launched to some massive success. The game introduces an avalanche of new systems and game elements, and apparently, the gamers are liking it a lot. The game has now surpassed the smash-hit PlayerUnknowns Battlegrounds to become the top paid game on Xbox One.
Last week, Capcom reported that they have sold over 5-million copies of the game in just a few days after its official launch. Having sold over 5-million units, the new Monster Hunter game has become the fastest-selling game in the franchise.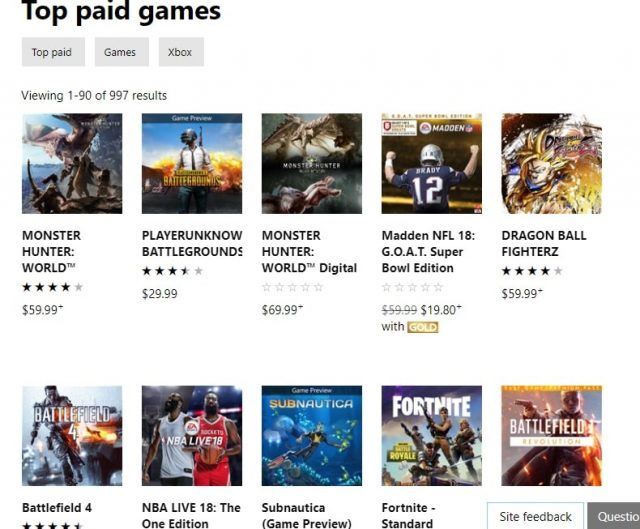 The fact that Monster Hunter World has dethroned PUBG to become the top-selling paid game of Xbox One by itself is a huge deal for the company, and it says a lot about the game's popularity. According to the Microsoft Store, the physical version of the game is at the top spot, whereas the digital version is in third. PUBG is sandwiched between these versions of Monster Hunter World.
In case you're wondering, the series debuted with the first-ever Monster Hunter in 2004. Reportedly, the numbers have never reached what they have in the last couple of days. Talking about the other game listing on the Microsoft Store, Madden NFL 18: G.O.A.T. Super Bowl Edition is sitting at number 4. Madden taking the 4th spot is mainly due to the actual Superbowl game that happened earlier today.
Another game to hit the stores this month was Dragon Ball FighterZ. Dragon Ball FighterZ sales hit two million in just a week, which is also quite impressive. That being said, the Monster Hunter World is out now on PC, PlayStation 4, and Xbox One and the early game reviews suggest that it is definitely worth checking out.