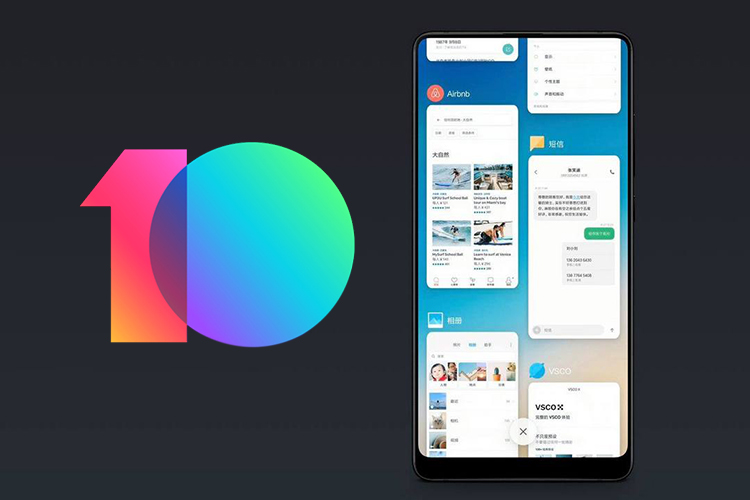 The multitasking feature in MIUI 10 received a huge visual and functional refresh designed for taller screens, and faster switching between apps.
Now, the new Recents menu allows users to gaze at more app windows at once with its decluttered and spacious interface. With the new Recents menu, you also get the ability to easily dismiss app while long-pressing opens a variety of practical options.
After spending a little time with the Chinese variant of the MIUI 10 beta, we bring you a look into the new Recents menu, its usability, and shortcomings. A major reason for Xiaomi's choice to choose the vertical, two-column layout, is the growing trend of tall displays with the aspect ratio of 18:9 or higher. So this means you get to see a lot many open apps than say stock Android or other options.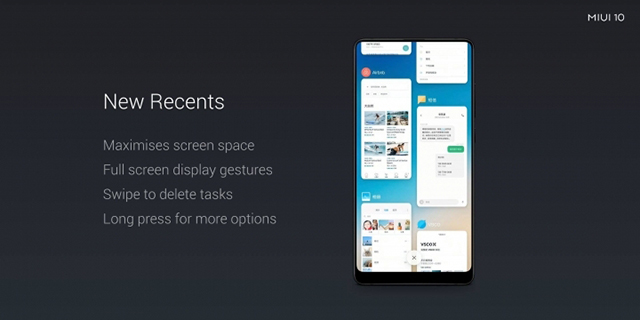 First off, the vertical card format gives an easy glance into the contents of at least four different apps which are stacked neatly in form of tiles. It's a bit like the view for multitasking on iPad with iOS 11.
In fact, most of us might not remember but a similar interface first appeared almost ten years ago on Sony Ericsson's Xperia X1 Windows Mobile smartphone as "Xperia Panels". These were shortcuts with active windows or desktops with dedicated functions. You can brush your memory by taking a look at this video:
One of the benefits of the new Recents menu is that you don't have to scroll too much to see the app you want, and four open apps will be within easy reach.
The act of clearing apps is easy and you can either swipe left or right on apps to kill them. However, you'd have to spend some time re-learning the swipe actions because earlier versions of MIUI made users swipe up to clear apps. I found myself making the same mistake but got used to the new action eventually.
With MIUI 10, Xiaomi has also added convenient shortcuts to:
Lock apps in Recents menu,
Enter split screen, and
View app properties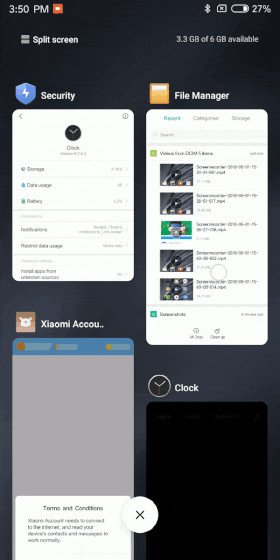 The first option can be used to lock important apps so that they remain open even when you tap the "Clear all apps" button. But on MIUI 10, the way this feature functions is slightly different and we are not sure if this is an intended function or a bug. Even when the apps are locked, you can swipe left or right on them to clear them.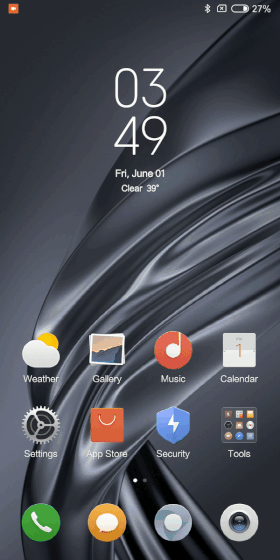 The second option allows you to snap windows into smaller ones so that you can open two apps on the screen simultaneously. This is a useful feature given the large screen sizes and the increasing urge to accomplish more in less time on mobiles.
Besides using the button, you can also tap on the "split screen" option at the top of the Recents window and you'll see the screen divided in two parts.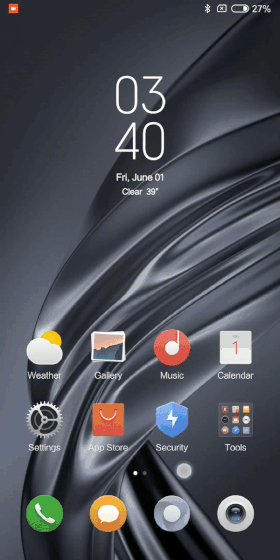 The third option can be used to open the properties of an app which is useful when you wish to force stop, or uninstall any app, or look at the system permissions it has. The feature is convenient and takes much less time compared to the traditional method of hunting the app in the alphabetically ordered list in Settings.
MIUI 10: A New Recents Menu
The redesigned Recents menu optimizes the usage of displays but is also likely to make you more productive and the large tiles should reduce the number of scrolls while switching apps. It might even inspire you to open more apps at once. Alongside the redone navigation gestures, the redesigned multitasking UI brings a fresh new look to MIUI 10, unlike any other OS or ROM out there.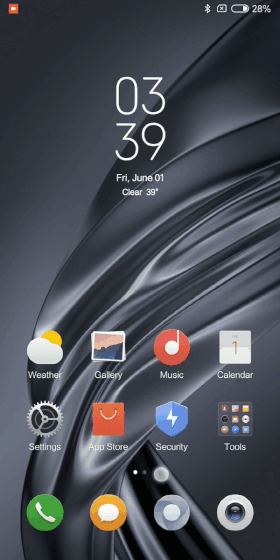 One issue is that this style of app stacking could hinder Android P's ability to copy text or images directly from the app previews in Recents. But, MIUI 10 currently runs on Oreo and by the time a version based on Android P reaches users, we might see some more changes in the way it works and appears.
We have spent only a few minutes per feature exploring the new additions in MIUI 10 and would bring you more information related to the exciting features bundled with the new interface. So, stay tuned!
---